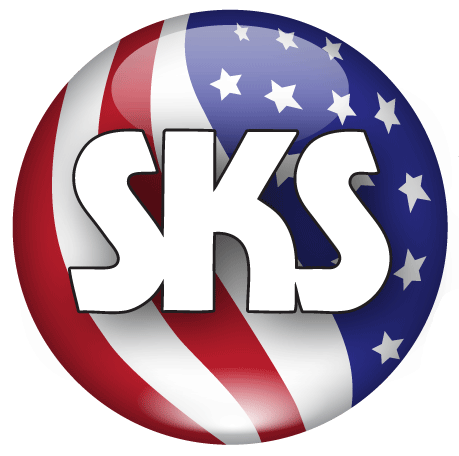 Child Resistant Caps, Black PE Lined Child Resistant Caps w/ Universal Picture

Next Page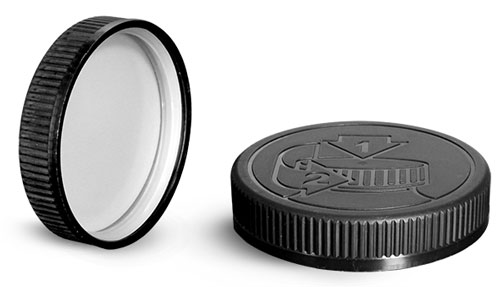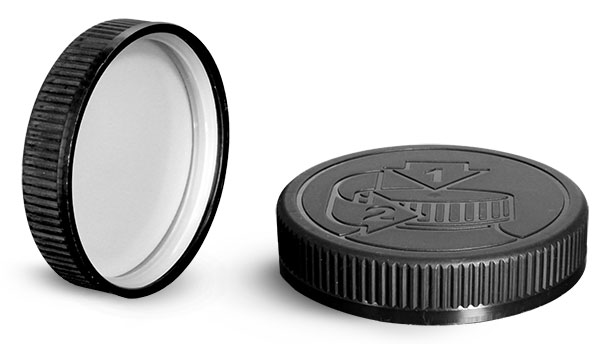 Black child resistant caps are available in a range of sizes to match compatible containers for an added layer of security for your products. The child resistant caps include a universal picture that instructs the users to push down and twist the caps open. Within the black child resistant caps are PE liners that serve as a good general all purpose liner. Pair these black child resistant caps with plastic or glass containers for packaging products that could include CBD products, pharmaceuticals, and more.
NOTE: The 70/400 child resistant cap is only compatible with 06010040.01S & 06070040.01S
Stock #+
Size
Cap Code

Cs

Case

Pk

Prc

Price

/Cs
Qty
Addons

2042-18
20/400
B
144/bag
$21.60

$21.60

Add

Compatible

Caps or Shrink Bands

for

item

2042-18
Stock #
Desc

ription

Cap Code
Case Pk

Prc

Price

/Cs
Qty

2042-18B
20/400
B
1440/cs
$201.60

$201.60

Add

Compatible

Caps or Shrink Bands

for

item

2042-18B
Stock #
Desc

ription

Cap Code
Case Pk

Prc

Price

/Cs
Qty

2042-18B1
20/400
B
4600/cs
$460.00

$460.00

Add

Compatible

Caps or Shrink Bands

for

item

2042-18B1
Stock #
Desc

ription

Cap Code
Case Pk

Prc

Price

/Cs
Qty

2042-19
22/400
D
144/bag
$23.04 $9.39

$9.39

Add

Compatible

Caps or Shrink Bands

for

item

2042-19
Stock #
Desc

ription

Cap Code
Case Pk

Prc

Price

/Cs
Qty

2042-19B1
22/400
D
4500/cs
Email for Quote

Add

Compatible

Caps or Shrink Bands

for

item

2042-19B1
Stock #
Desc

ription

Cap Code
Case Pk

Prc

Price

/Cs
Qty

2042-20B
24/400
E
3200/cs
Email for Quote

Add

Compatible

Caps or Shrink Bands

for

item

2042-20B
Stock #
Desc

ription

Cap Code
Case Pk

Prc

Price

/Cs
Qty

2042-21
28/400
H
144/bag
$17.28

$17.28

Add

Compatible

Caps or Shrink Bands

for

item

2042-21
Stock #
Desc

ription

Cap Code
Case Pk

Prc

Price

/Cs
Qty

2042-21B
28/400
H
2500/cs
$250.00

$250.00

Add

Compatible

Caps or Shrink Bands

for

item

2042-21B
Stock #
Desc

ription

Cap Code
Case Pk

Prc

Price

/Cs
Qty

2042-22
33/400
J
144/bag
$17.28

$17.28

Add

Compatible

Caps or Shrink Bands

for

item

2042-22
Stock #
Desc

ription

Cap Code
Case Pk

Prc

Price

/Cs
Qty

2042-22B
33/400
J
2000/cs
$200.00

$200.00

Add

Compatible

Caps or Shrink Bands

for

item

2042-22B
Stock #
Desc

ription

Cap Code
Case Pk

Prc

Price

/Cs
Qty

2042-23
38/400
K
144/bag
$25.92

$25.92

Add

Compatible

Caps or Shrink Bands

for

item

2042-23
Stock #
Desc

ription

Cap Code
Case Pk

Prc

Price

/Cs
Qty

2042-23B
38/400
K
1500/cs
$150.00

$150.00

Add

Compatible

Caps or Shrink Bands

for

item

2042-23B
Stock #
Desc

ription

Cap Code
Case Pk

Prc

Price

/Cs
Qty

2042-24
45/400
N
144/bag
$27.36

$27.36

Add

Compatible

Caps or Shrink Bands

for

item

2042-24
Stock #
Desc

ription

Cap Code
Case Pk

Prc

Price

/Cs
Qty

2042-24B
45/400
N
1100/cs
$176.00

$176.00

Add

Compatible

Caps or Shrink Bands

for

item

2042-24B
Stock #
Desc

ription

Cap Code
Case Pk

Prc

Price

/Cs
Qty

2042-12
53/400
P3
144/bag
$63.36

$63.36

2042-12B
53/400
P3
750/cs
$217.50

$217.50

2042-13
70/400
S7
72/bag
$118.08 $34.30

$34.30

2042-13B
70/400
S7
400/cs
Email for Quote

2042-14B
89/400
T2
225/cs
Email for Quote

Add

Compatible

Caps or Shrink Bands

for

item

2042-14B
Stock #
Desc

ription

Cap Code
Case Pk

Prc

Price

/Cs
Qty
Product Spotlight - Child Resistant Caps
Product Spotlight - Child Resistant Packaging

These items are currently unavailable:
Select out of stock items above and enter your email address. As soon as each of these items becomes available at SKS, you will receive an automatic notification sent to this email address.
Black child resistant caps are available in a range of sizes to match compatible containers for an added layer of security for your products. The child resistant caps include a universal picture that instructs the users to push down and twist the caps open. Within the black child resistant caps are PE liners that serve as a good general all purpose liner. Pair these black child resistant caps with plastic or glass containers for packaging products that could include CBD products, pharmaceuticals, and more.
NOTE: The 70/400 child resistant cap is only compatible with 06010040.01S & 06070040.01S
Other Options
Frequently Purchased With...
---
Sign up for SKS Emails!