Customized Silkscreening
What is Silkscreening?
Silk screening is the method of printing where ink is forced through a photographically treated screen onto the container/closure to be decorated. There are many types of inks that can be used including epoxy based and UV curable. Colors are applied one at a time, with a new screen for each color.
What is the Minimum Order?
Silk screening is a great way to enhance your bottle,jar or closure. With low minimums on most items of just 10,000 pieces, SKS can economically screen print your container or closure. With options from one pass decorating to multi pass UV high speed silk screening, we can help choose the method that is best for you. Printing plates will be needed for each pass or color of print. This is a one time fee unless artwork is changed.
How much will it cost to get my container silk screened?
Your Account Manager will best be able to quote you once the appropriate container is chosen and artwork is received. Keep in mind the number of passes and size of the container are the biggest factors in costing out silk screening jobs.
Send us your deco request.
How do I send you the artwork?
Send us your art in .eps or .ai format along with a color copy in PDF.
Payment Terms?
Because silk screening is a custom job, 50% payment is required at the time of order and the remaining 50% upon shipping.
Lead Time?
Typical leadtime on decorated items is 6-8 weeks. Your Account Manager will better be able to help you with production dates once a purchase order is received.
Will I get the exact quantity I ordered?
Typically with custom decorated jobs there is a 10%-12% over under factor, which means you may receive up to 12% below the quantity you ordered or 12% above the quantity you ordered.

In order to ensure accuracy SKS requires that customer sign off on print proof prior to a production run. There may be additional costs incurred for art changes after plates have been made.

SILK SCREENING is a great way to enhance your product, let us quote you on your decorating needs! Click here to see examples of just a small portion of the items we have silk screened!
- Choose your bottle
- Choose your cap
- Call us to discuss decorating options
Add your custom
artwork, logo etc

- Discuss payment options-partial payment may be required
- Request a quote
- Send us your artwork

Send us your PO
- We'll provide you with artwork approvals prior to production
- Production date will be advised
- Product will be made
We'll ship your
custom decorated
order
CUSTOM SILKSCREENED PLASTIC BOTTLES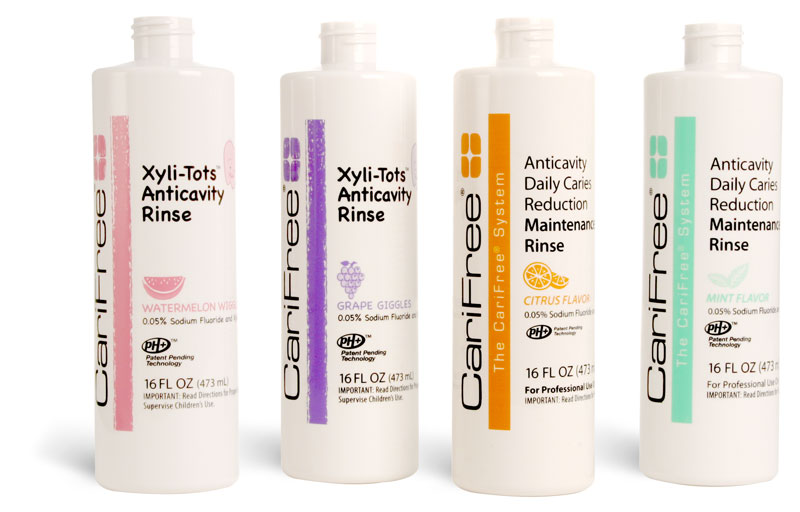 CUSTOM SILKSCREENED GLASS PERFUME VIALS
Single color deco on 8 x 35 mm or 8 x 58 mm glass perfume vials. Artwork must be supplied in PDF format.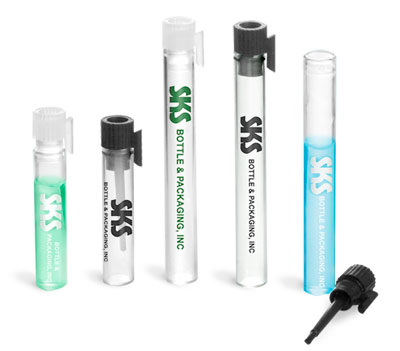 FOB: New Jersey
Lead Time: 4-6 weeks
Minimum Order: 10,000 pcs
Screen Charge: $375.00