Customized Disc Liners
Are you looking to add some personalization to your product line? Custom disc liners are a great way to enhance your product line while also serving a functional purpose. We have the capability to have discs made for every size jar either plain or with your name or logo embossed or debossed. We can also have die-cut flat mylar inserts manufactured for your compact which can be plain, printed, or hot stamped.
Debossed Frosted PVC Disc Liners
Features

Debossed Frosted PVC Disc Liners have a translucent look
Matte finish
Moisture resistance
Puncture/tear resistance
Heat resistance
Available in .015 and .010 gauge thickness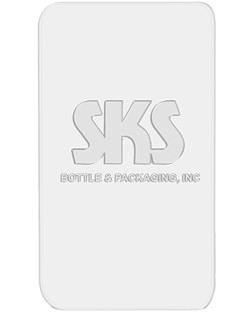 Debossed PETG Disc Liners for Jars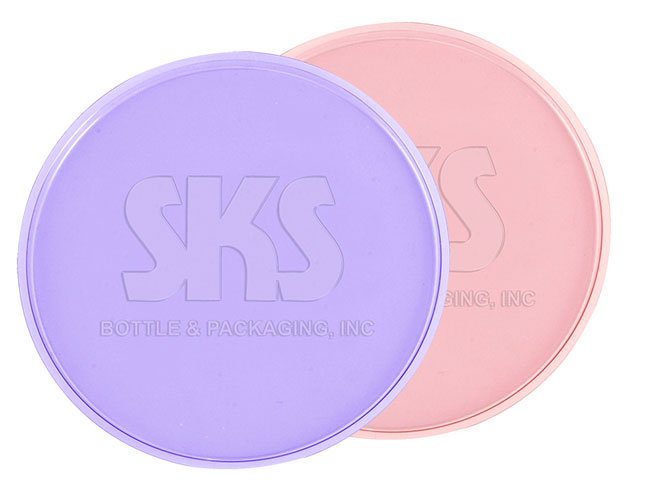 Features

Debossed PETG Disc Liners are available in white, clear and custom colors
Clarity, transparency
Does not become brittle as it ages
Recyclable
Available in .0075 and .010 gauge thickness
FDA & USDA approved
Embossed Vinyl / Polypro Disc Liners For Jars
Features

Available in white
Made of polypropylene plastic laminated with vinyl
Moisture resistance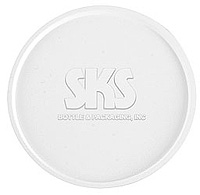 Hot Stamp Printed Mylar Disc Liners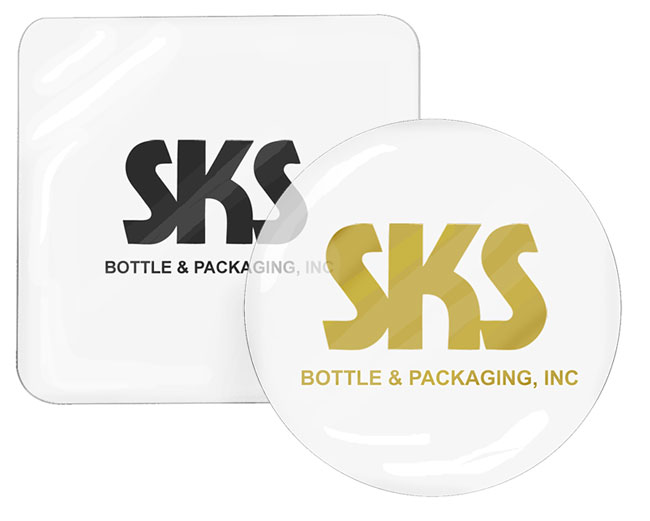 Features

Available in .004 gauge thickness
Excellent clarity
Able to be die-cut cleanly
Good chemical resistance to oils, solvents, weak acids and bases.
Emboss or deboss your logo or company name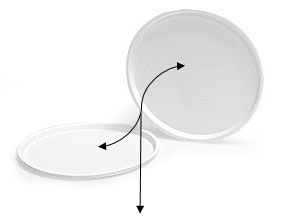 Definitions of Customization Types:
Debossing: area (deco) is recessed or goes down rather than being raised up.
Embossing: area (deco) is raised up rather than being recessed.
Hot Stamp Printing: Process entailing applying an image with colored foil through a hot die.
The disc liner components are made out of a variety of first quality American-made materials in various thicknesses, including: white, clear and frosted PVC, white, clear and custom-colored PETG, mylar and vinyl laminated with polypropylene (VP).

For more information on getting your disc liner custom made, printed or embossed or debossed please email our sales department. Let us know the size, color, material and quantity you are looking for and we will be happy to quote you.

Lead Time:
First order - 8 weeks
Repeat orders - 5 weeks

One time tooling charge: $1250
Repeat orders have no tooling charge, just $75 setup.

Minimum Order: 5,000 pieces
Chat with Us
Sign up for SKS Emails!