Spa and Salon Containers & Supplies
Spa and Salon Bottles, Jars, Pails & Tins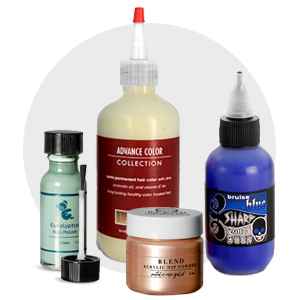 SKS carries an extensive selection of glass, metal and plastic spa and salon containers. Browse our offering of plastic bottles and jars, glass bottles and jars, and metal tins to find the perfect containers for all of your spa and salon products! Click on the categories below to view options for hair salon containers, nail care packaging, massage bottles, tanning bottles and much more! *Please note: Containers sold empty. As always you should test your product with the packaging to ensure compatibility. We do not imply these products are fit for spa and salon products or for any particular use.
These are just a few of the spa and salon container ideas we have come up with. Be sure to browse our site for other containers to package things such as <a href="BathandBodyIndex.html"> <u> <strong>bath and body care products</strong> </u> </a>
Chat with Us
Sign up for SKS Emails!