Help
Filling Machine, Automatic Filling Machine & Accessories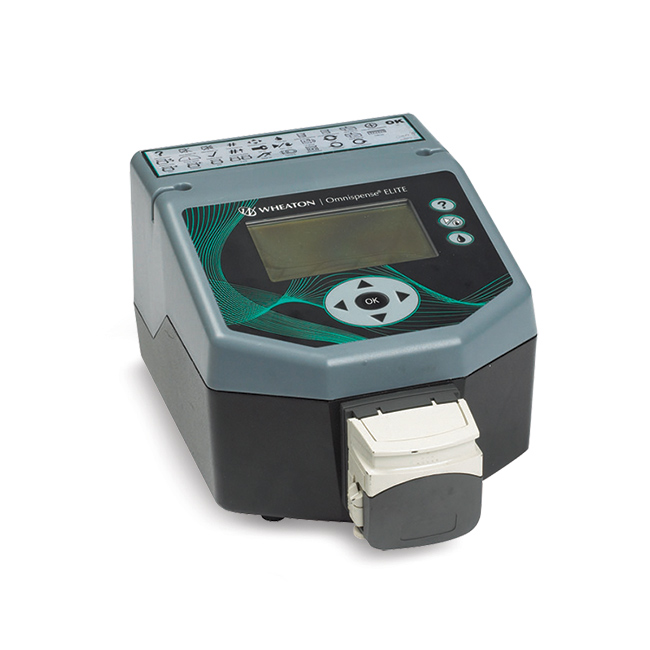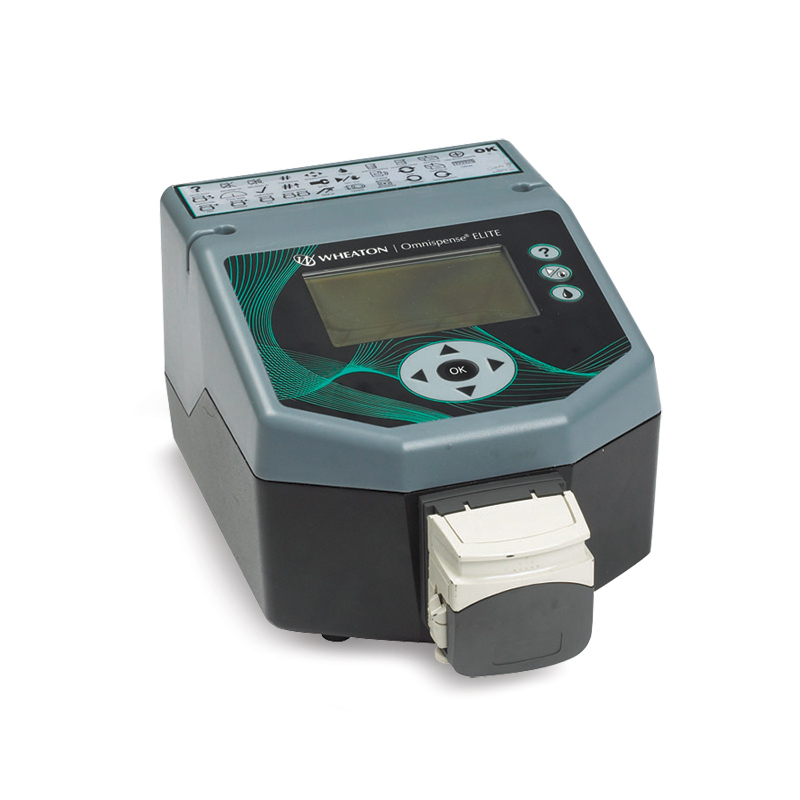 The Omnispense filling machine has been completely redesigned inside and out to produce an even more user friendly dispenser. If you need to fill 100 or 10,000 containers the omnispense makes quick work of it. The omnispense uses very little work space standing only 15" high and 12' wide. Try the Omnispense and you will never go back to hand filling again. If you aren't completely satisfied you may return within 30 days SEE RETURN POLICY




Stock #+
Size

Cs

Case

Pk

Prc

Price

/Cs
Qty
Addons

W375030-A

Out of Stock


(In Stock Approx. TBA)

Order Now to Reserve Inventory

Notify Me When Available

120V
1/cs
$3,075.69

$3,075.69

Out of Stock


(Approx. Date in Stock: TBA)



Order Now to Reserve Inventory

Order Now to Reserve Inventory


Notify Me When Available

W375030-C

Out of Stock


(In Stock Approx. TBA)

Order Now to Reserve Inventory

Notify Me When Available

230V (European Plug)
1/cs
$3,214.93

$3,214.93

Out of Stock


(Approx. Date in Stock: TBA)



Order Now to Reserve Inventory

Order Now to Reserve Inventory


Notify Me When Available

374320

Out of Stock


(In Stock Approx. TBA)

Order Now to Reserve Inventory

Notify Me When Available

2 mm & 3 mm Glass Sinkers
6/cs
$138.24

$138.24

Out of Stock


(Approx. Date in Stock: TBA)



Order Now to Reserve Inventory

Order Now to Reserve Inventory


Notify Me When Available

374321

Out of Stock


(In Stock Approx. TBA)

Order Now to Reserve Inventory

Notify Me When Available

6 mm & 8 mm Glass Sinkers
6/cs
$115.80

$115.80

Out of Stock


(Approx. Date in Stock: TBA)



Order Now to Reserve Inventory

Order Now to Reserve Inventory


Notify Me When Available

374324

Out of Stock


(In Stock Approx. TBA)

Order Now to Reserve Inventory

Notify Me When Available

2 & 3 mm PP Nozzle
6/cs
$55.14

$55.14

Out of Stock


(Approx. Date in Stock: TBA)



Order Now to Reserve Inventory

Order Now to Reserve Inventory


Notify Me When Available

374326

Out of Stock


(In Stock Approx. TBA)

Order Now to Reserve Inventory

Notify Me When Available

6 mm PP Nozzle
6/cs
$42.72

$42.72

Out of Stock


(Approx. Date in Stock: TBA)



Order Now to Reserve Inventory

Order Now to Reserve Inventory


Notify Me When Available

374328

Out of Stock


(In Stock Approx. TBA)

Order Now to Reserve Inventory

Notify Me When Available

8 mm PP Nozzle
6/cs
$53.58

$53.58

Out of Stock


(Approx. Date in Stock: TBA)



Order Now to Reserve Inventory

Order Now to Reserve Inventory


Notify Me When Available

374311

Out of Stock


(In Stock Approx. TBA)

Order Now to Reserve Inventory

Notify Me When Available

3 mm ID, 1.5 m Replacement Tubing Assembly
1/cs
$109.27

$109.27

Out of Stock


(Approx. Date in Stock: TBA)



Order Now to Reserve Inventory

Order Now to Reserve Inventory


Notify Me When Available

374305

Out of Stock


(In Stock Approx. TBA)

Order Now to Reserve Inventory

Notify Me When Available

3 mm ID, 7.6 m Replacement Tubing
1/cs
$168.38

$168.38

Out of Stock


(Approx. Date in Stock: TBA)



Order Now to Reserve Inventory

Order Now to Reserve Inventory


Notify Me When Available

374313

Out of Stock


(In Stock Approx. TBA)

Order Now to Reserve Inventory

Notify Me When Available

6 mm ID, 1.5 m Replacement Tubing Assembly
1/cs
$158.50

$158.50

Out of Stock


(Approx. Date in Stock: TBA)



Order Now to Reserve Inventory

Order Now to Reserve Inventory


Notify Me When Available

374306

Out of Stock


(In Stock Approx. TBA)

Order Now to Reserve Inventory

Notify Me When Available

6 mm ID, 7.6 m Replacement Tubing
1/cs
$136.46

$136.46

Out of Stock


(Approx. Date in Stock: TBA)



Order Now to Reserve Inventory

Order Now to Reserve Inventory


Notify Me When Available

374314

Out of Stock


(In Stock Approx. TBA)

Order Now to Reserve Inventory

Notify Me When Available

8 mm ID, 1.5 m Replacement Tubing Assembly
1/cs
$144.65

$144.65

Out of Stock


(Approx. Date in Stock: TBA)



Order Now to Reserve Inventory

Order Now to Reserve Inventory


Notify Me When Available

374308

Out of Stock


(In Stock Approx. TBA)

Order Now to Reserve Inventory

Notify Me When Available

8 mm ID, 7.6 m Replacement Tubing
1/cs
$141.09

$141.09

Out of Stock


(Approx. Date in Stock: TBA)



Order Now to Reserve Inventory

Order Now to Reserve Inventory


Notify Me When Available
Product Info
Features:

• Full microprocessor controls
• One step volume calibration
• Multi-language Self-prompting LCD display
• Stores up to 10 setups for for quick recall
• Expanding tubing sizes
• Available in American (120 Volt) or European (230 Volt) Versions

Still the Same Versatile Dispenser
The Omnispense is a variable speed, peristaltic pump dispenses with reverse flow option for various dispensing and aspiring operations. The dispenser continues to be perfectly suited for accurately dispensing liquids ranging in viscosity from aqueous solution to medium syrups. The liquids being dispensed remain contained within the tubing allowing for quick non-contaminating changes. This makes this dispenser ideal for dispensing everything form perfume to cell culture media. To change products, just change tubes and you're ready to go.

Specifications: Extended life (2.3 mm(0.009") heavy well) tubing 2, 3, 4.5, 6 & 8mm ID tubing. Standard (1.5 mm (0.06") wall) tubing.

Accuracy: As high as 1% midrange
Dimensions: 6" wide x 12" deep x 10" high (15.2 x 30.5 25.4cm)

Weight: 15 lbs. (6.8 kg)

The Omnispense comes with:
• 1 unit
• 3 mm I.D. silicone tubing: 5 feet (#374311)
• 6 mm I.D. silicone tubing: 5 feet (#374313)

Replacement Tubing can be purchased in bulk (7.6 m lengths), or as replacement tubing assemblies with glass sinkers and nozzles on each end (1.5 m lengths).
The Omnispense filling machine has been completely redesigned inside and out to produce an even more user friendly dispenser. If you need to fill 100 or 10,000 containers the omnispense makes quick work of it. The omnispense uses very little work space standing only 15\" high and 12\' wide. Try the Omnispense and you will never go back to hand filling again. If you aren\'t completely satisfied you may return within 30 days SEE RETURN POLICY



Other Options
Frequently Purchased With...
---
Chat with Us
Sign up for SKS Emails!