Food Crafting Containers
Cake Decorating Supplies & Candy Making Supplies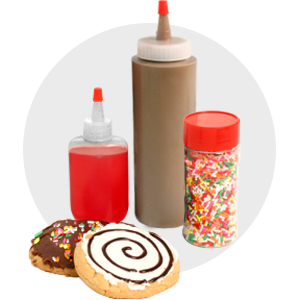 Are you a gourmet chef or just someone who likes to cook? Makes no difference. We have a variety of food crafting containers from squeeze bottles and dropper bottles to sifter jars and clear top tins, all of which are great for cake decorating and candy making!

* As always you should test your product with the packaging to ensure product compatibility. We do not imply these products are fit for cake decorating or candy products or for any particular use.
Chat with Us
Sign up for SKS Emails!