SKS Bottle

& Packaging

Newsletter
August 2022
Canning With Mason Jars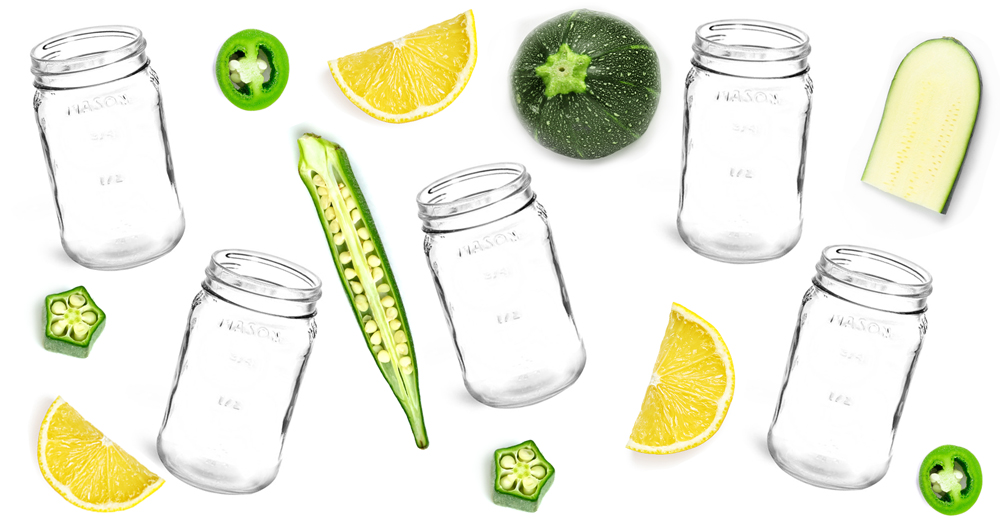 SKS offers glass mason jars in bulk to provide competitive wholesale pricing when canning a range of products. Both 16 oz and 25 oz clear glass versions are available. Mason jars feature thick walls and have a sturdy base construction that is GRAS (Generally Recognized As Safe) and approved by the FDA. Clear glass mason jars feature tall sides for displaying contents and wide openings for easy filling. Pair these glass canning jars with various caps, including classic single-piece and two-piece metal plastisol lined caps.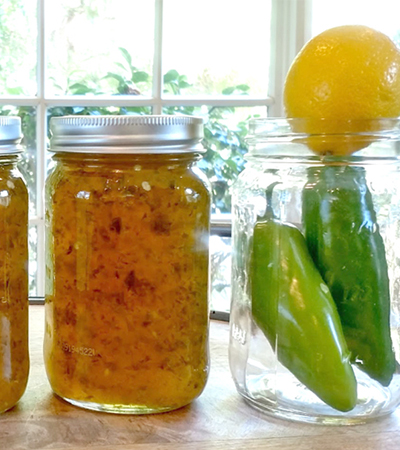 Jalapeno Lemon Jelly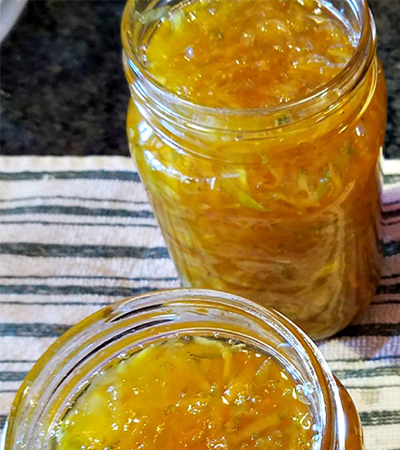 Zucchini Marmalade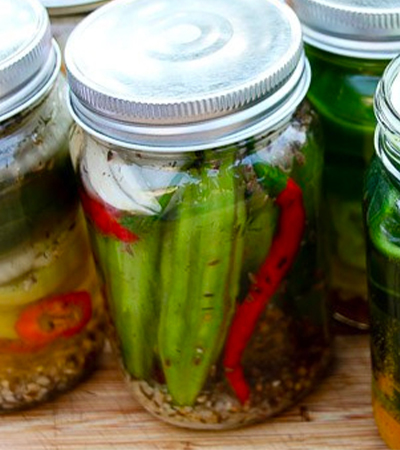 Pickled Okra & Peppers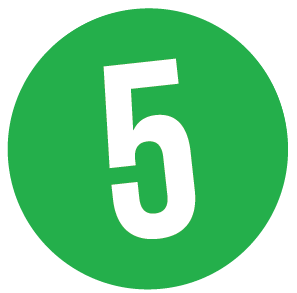 Clear Glass Jars with Caps
Packaging Tip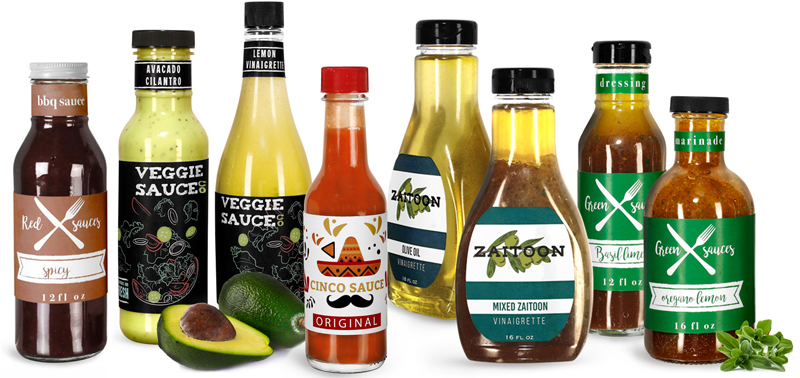 There are many ways to bring food product packaging to the next level. One example is tamper evident packaging. When packaging food products, offering a layer of tamper evidence in the form of shrink bands, induction liners, or plastisol lined caps can provide a higher level of security and comfort for customers. It's also important to make FDA approved packaging choices for food product lines. FDA approved packaging often gives customers peace of mind when purchasing, which could elevate you above competitors. Incorporating convenient dispensing caps is another excellent way to win customers over. If you are packaging salad dressing, cooking sauces, marinades, honey, and more, dispensing caps allow customers to pour products with ease. Finally, after choosing the container that best showcases your product, create an eye-catching custom label to elevate your food packaging to a professional level. Custom labeling is an easy way to display your ingredients, food allergy warnings, nutritional facts, and more while blending in your company logo and branding for the greatest design impact.
---
Product of the Month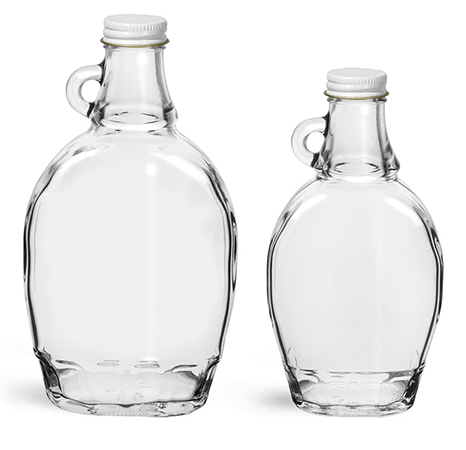 Traditional glass syrup bottles are available in both 8 oz and 12 oz sizes. These glass bottles come paired with black polypropylene ribbed plastic caps with PE liners or white metal plastisol lined caps. The PE liner in the plastic cap is an excellent general-purpose liner with a broad application base. The plastisol liners included in the metal caps will adhere to the rim of the syrup bottles creating an airtight, tamper evident seal when heated and cooled correctly. The syrup bottles feature a sturdy base, rounded sides, and a small handle on the neck, providing a functional and stylish look for your packaging. Choose these classic syrup bottles for products that could include birch syrup, cooking oils, dessert toppings, and more.
---
Featured Recipes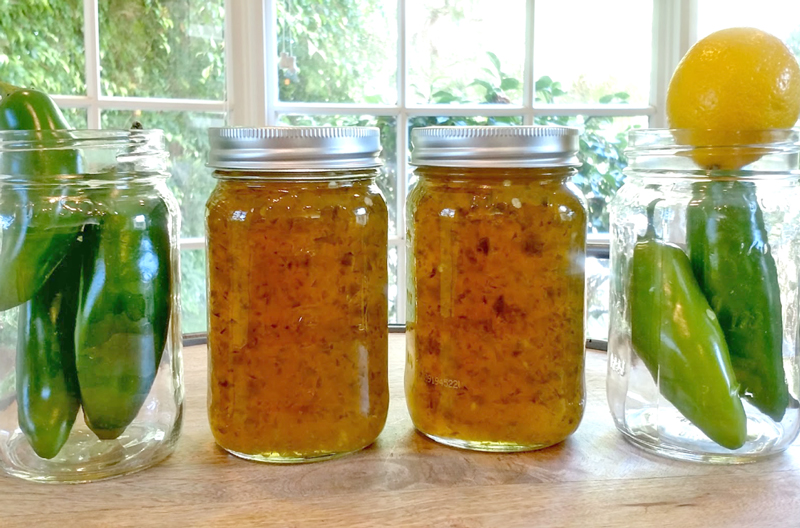 Zesty Jalapeno Lemon Jelly
This Zesty Jalapeno Lemon Jelly from the BoredMom blog makes for the perfect addition to any summer charcuterie board. Store this sweet and spice jelly recipe in 16 oz clear glass mason jars paired with 70 mm silver plastisol lined canning lids.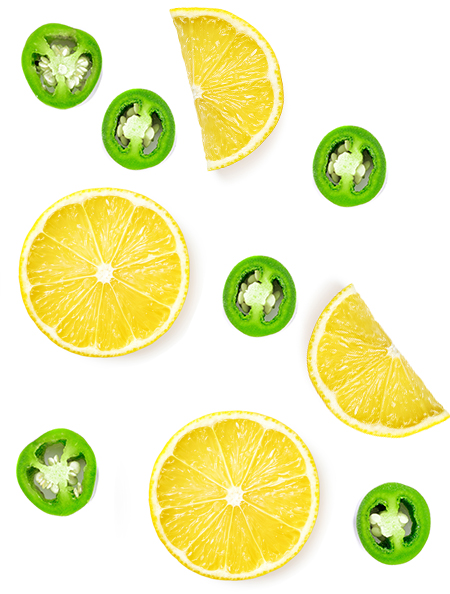 Ingredients
1 3/4 cups apple cider vinegar
1/2 cup fresh lemon juice
7 fresh jalapeno peppers with seeds (*Note - de-seed if you like it less spicy)
Lemon zest from 4 grated lemons
6 cups white sugar
5 oz of pectin (*Note - do NOT use liquid pectin for this recipe)
3 glass mason jars with silver plastisol lined canning lids
Follow the recipe here.
The metal caps paired with these mason jars come in two pieces and are available in silver and gold. The first piece is a threaded band that will screw tightly to the 70 mm glass jars. The second piece is the plastisol lid that creates an airtight hermetic seal when properly heated and cooled. The threaded band portion of the caps can easily be used repeatedly, whereas the plastisol lid is a one-use piece.
More Packaging Options for this Recipe
Zucchini Carrot Ginger Marmalade
August is the perfect time to savor just-harvested zucchini with recipes like this Zucchini Carrot Ginger Marmalade from the Books, Looks, and Cooks blog. Mason jars can be used to store this summer spread properly.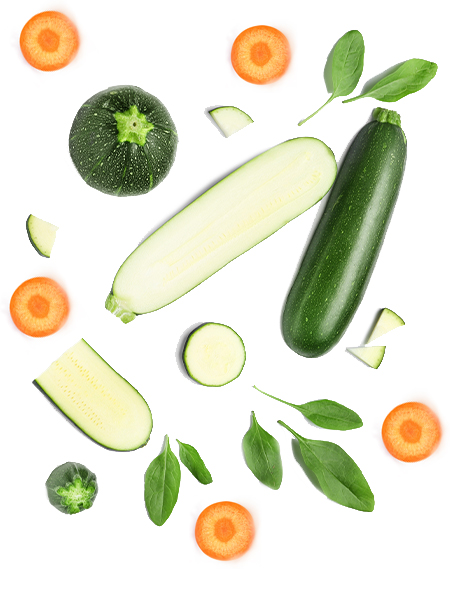 Ingredients
8 cups shredded zucchini
2 cups shredded carrot
4 oranges
2 lemons
2 apples
8 cups granulated sugar
2 3 inch pieces of ginger root
4 clear glass mason jars with metal gold plastisol lined caps
Follow the recipe here.
Mason jars are air and water-tight containers, making them suitable for storing foods in both the pantry and fridge. The transparent glass construction allows the contents to be easily viewed without having to open the food jars. Dry erase markers and labels can also be used to mark the canning jar caps or tall glass sides for organization as needed.
More Packaging Options for this Recipe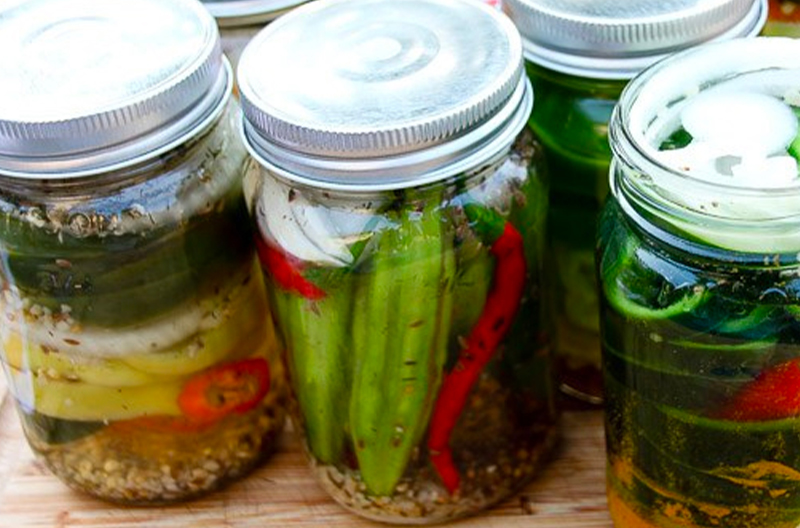 Pickled Okra and Peppers
Learn how to pickle Okra and Peppers from your garden with this canning recipe from the This Worthy Life blog. Preserve these vegetables to enjoy far past summer in our clear glass mason jars with silver canning lids.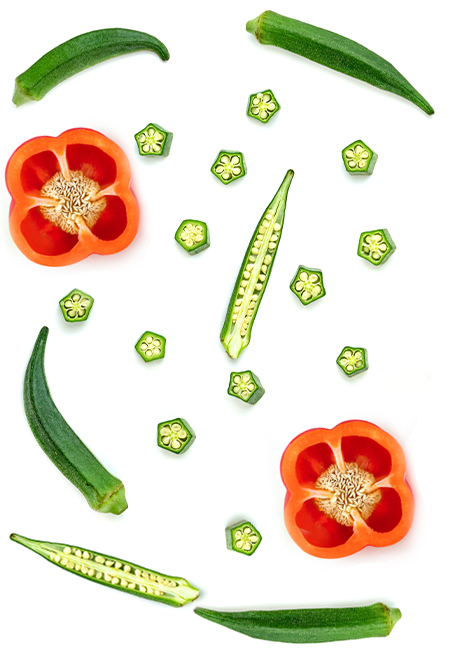 Ingredients
8-10 okra (about 4 inches long) with the stems removed, per jar
3 whole thai peppers, per jar
1 medium onion, sliced thin, 2 slices per jar
1/2 cup white vinegar, per jar
1/2 cup water, per jar
1/2 tbsp sea salt, per jar
2 tsp Dill Seed
2 tsp Dehydrated Minced Garlic
1 tsp Dill Weed
1 tsp Mustard Seed
4 16 oz mason jars with silver metal plastisol lined button caps
Follow the recipe here.
Single piece metal plastisol lined lids are another option for topping mason jars. We offer this type of metal cap in silver, gold, black, white, and red. After proper heating and cooling techniques have been performed to create a hermetic seal, the button in the middle of the caps will depress, indicating the jar has been sealed. After opening, the button will pop back up, showing that the tamper evident seal has been broken. We also offer an unlined version of these metal closures in a rustic bronze color.
More Packaging Options for this Recipe