Beekeeping Containers & Supplies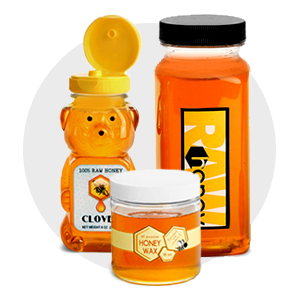 Whether you're looking to package honey, sauces, beeswax candles or a skin care line, SKS has a great selection of glass and plastic beekeeping containers for all of your apiary and honey products!
These are just a few of the beekeeping container ideas we have come up with. Be sure to browse our site for other containers to package things such as bath and body care products, bath salts, lip balm, candles, cosmetics and more! If you have additional questions or comments, feel free to send us an email by clicking here.



Check out our Beekeeping Containers & Supplies Newsletter! Beekeeping Containers
Chat with Us
Sign up for SKS Emails!