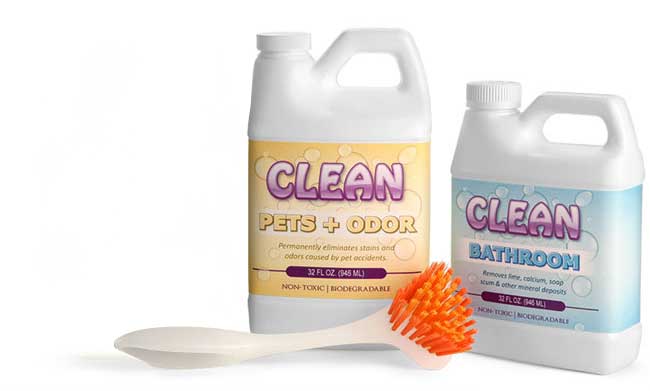 Product Spotlight - White Plastic Jars & Bottles
White Industrial Cleaning Containers
SKS offers a selection of white plastic bottles and jars that could be suited for industrial and home cleaning supplies. Choose from a range of containers for packaging products that could include liquid and powder cleaning products, spot stain removers, and pet odor remover products with ease.
White Plastic Jars, Bottles, and Jugs for Cleaning Supplies
White polypropylene jars
with white ribbed unlined caps create a durable and cost effective packaging choice for products that could include powder detergent or carpet deodorizers. With a wide selection of sizes, from 1/4 oz up to 16 oz, easily package cleaning supplies in various capacities for industrial applications.
Each size has an optional shrink band that can be used to create a tamper evident seal. Polypropylene plastic has a strong moisture barrier, as well as resistance to acid, oil, grease, heat, aldehyde, bases, esters, and ketones, making it great for storing a range of cleaning supplies properly.
White PET cosmo round bottles and white HDPE cylinder bottles feature a slender design for packaging products, like spot cleaners, pet deodorizers, and more. These white plastic bottles paired with dispensing caps offer an easy grip for applying cleaners and their slim style provides convenient storage.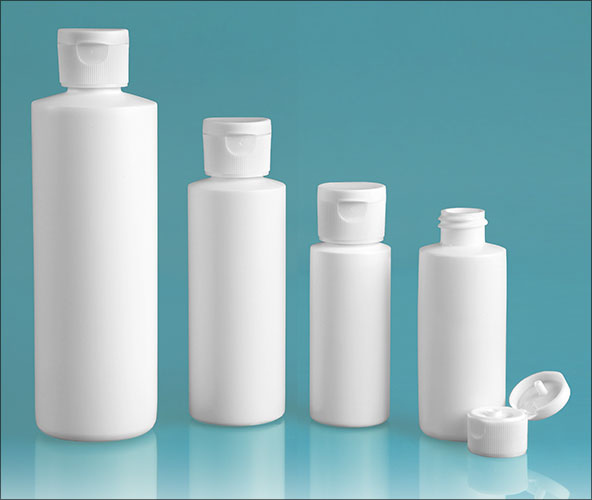 White HDPE jugs can be used to package larger volumes of liquid cleaning supplies, such as laundry detergent, floor cleaners, and more. These white jugs include handles for easy pouring and transport, as well as sizable indented labeling areas. HDPE features moisture barriers and resistance to acid, grease, oil, impact, heat, cold, alcohol, ketones, bases, esters/ethers, and hydrocarbon.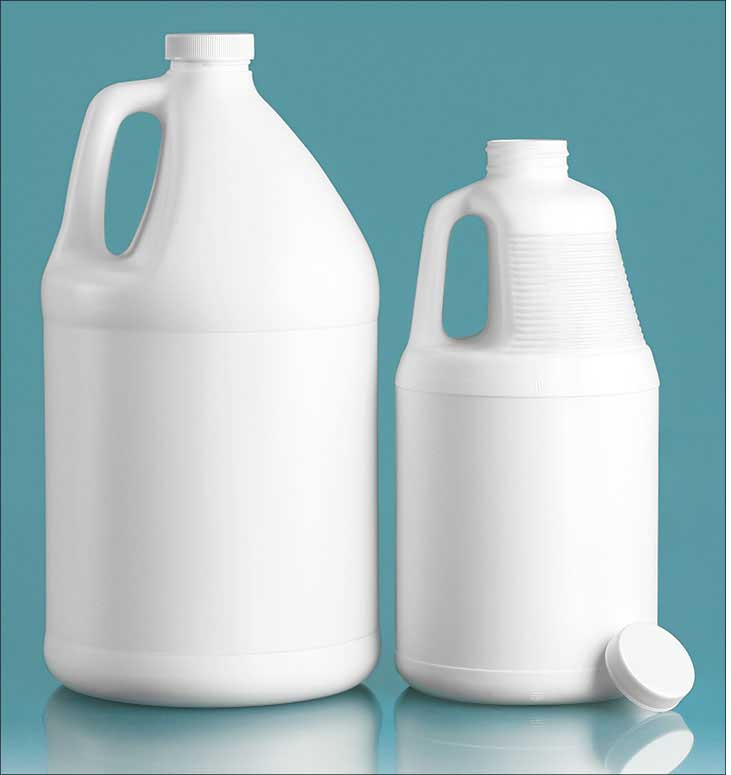 The composition of HDPE allows for packaging a range of cleaning supplies. However, SKS still highly suggests testing your products to ensure complete compatibility. Be sure to browse our
cleaning industry index
for even more packaging options.
Purchase White Plastic Jars & Bottles
Chat with Us
Sign up for SKS Emails!