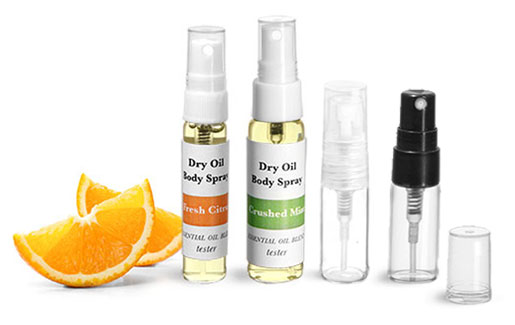 Product Spotlight - Fine Mist Sprayers
Mini Fine Mist Sprayers with Plastic & Glass Containers
SKS offers mini fine mist sprayers, packaged in small volume glass and plastic containers, that are great for hotel amenities or product samples. Browse white, natural, and black mini fine mist sprayers and see all of the great features these dispensing caps offer.
Mini Fine Mist Sprayers for Hotel Amenities & Samples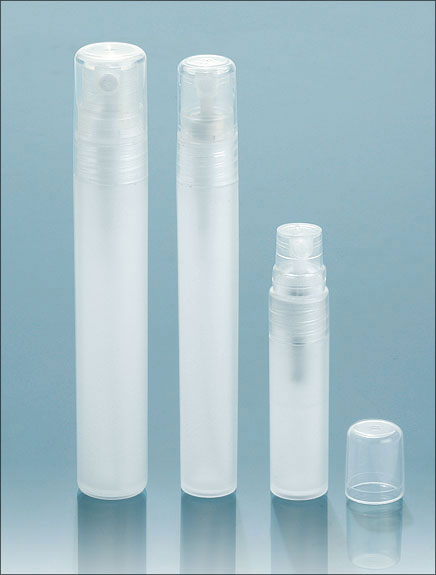 Mini fine mist sprayers offer precise dispensing for hotel amenities, such as breath fresheners, perfume, and other personal care products.
Natural mini fine mist sprayers
paired with natural plastic cylinders feature a frosted finish and offer a stylish, high-end appearance. These TSA compliant plastic cylinders are available in sizes ranging from 5 ml to 15 ml and are easily transportable and durable.
Mini Fine Mist Sprayer Features:
Dispense between .06 ml to .11 ml per spray, depending on style
Include overcaps to prevent unwanted discharge
Composed of durable polypropylene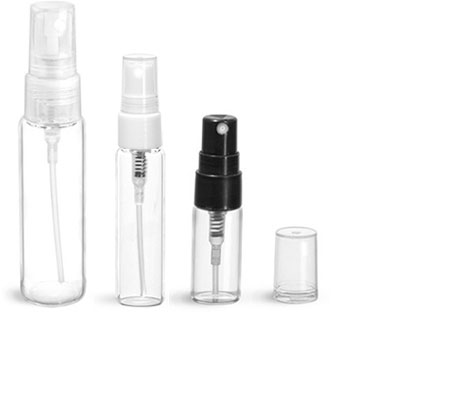 There are many benefits to offering product samples to both large and small companies. When releasing a new product or entering into a new market, sending samples are a great way to catch customers' attention and give them a sneak peek into your ever expanding product line. SKS offer glass vials with mini fine mist sprayers for trial size products.
White
,
black
, and
natural
smooth mini fine mist sprayers are elegantly paired with clear glass vials to provide a high end look for samples and trial products. The smooth, straight sides of the glass vials offer ample space for custom branding and product information. With volumes ranging from 3 ml to 10 ml, SKS carries a variety of sizes to fit your sample needs.
Purchase Fine Mist Sprayers
Chat with Us
Sign up for SKS Emails!