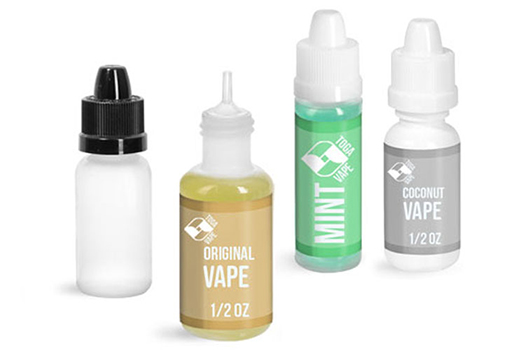 Product Spotlight - LDPE Bottles
LDPE Plastic Bottles with Child Resistant Closures for E Liquids
LDPE dropper bottles are a top choice for vape liquids due to their small capacity, compatible child resistant and/or tamper evident closures, and dispensing plugs for controlled application with atomizers.
LDPE Bottles for Vape Liquids
SKS offers a selection of LDPE bottles with child resistant caps and controlled dropper tip inserts. Controlled LDPE dropper tip plugs allow only precise amounts of liquid to be dispensed as the bottle is squeezed. The 15 mm natural LDPE controlled dropper tip plugs dispense product at 40 uL per drop.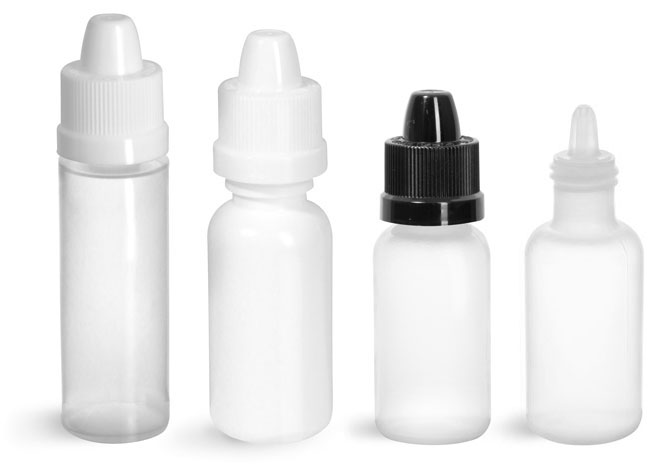 Another e-liquid dispensing option is thin tip plugs, which offer the same applications as the rounded tips, but with a smaller surface area. Thin tip plugs provide the option of stream or
controlled
dispensing for assisting in the application of vape liquids. Paired with these thin tip plugs are
black
and
white
child resistant, tamper evident caps. These child resistant caps include a tamper evident ring for an added level of security. The bottom ring breaks away from the caps and remains on the LDPE bottles when the caps are first unscrewed.
Purchase LDPE Bottles
Sign up for SKS Emails!