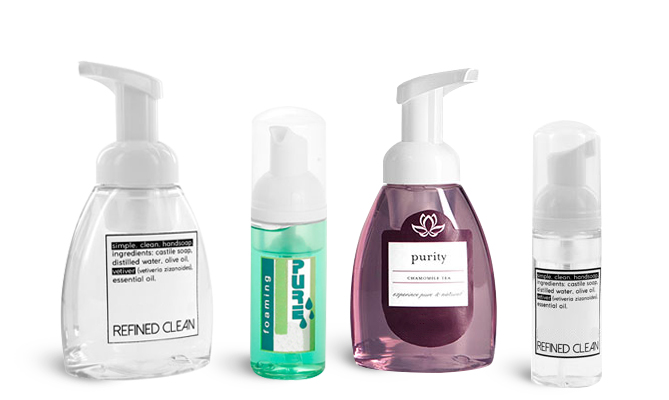 Product Spotlight - Foaming Pump Bottles
Foaming Pump Bottles for Hair Care Products
SKS' clear and amber foamer pump bottles make great hair care product containers for volumizing and styling foams, dry shampoos, beard care formulas, and more. Foam hair care products are easy to use and great for the customers to take on-the-go!
Hair Care Foaming Pump Bottles
Clear foaming pump bottles are available in 50 ml and 250 ml sizes, and dispense hair care products in a light, airy foam. The 50 ml foaming pumps output .4 ml per pump and include a clear overcap for transportation. In the larger 250 ml capacity, the oval clear foaming pump bottles dispense 1.5 ml per pump, and support a lock down feature to prevent accidental dispensing. These oval bottles can be paired with
white
or
black
foamer pumps for a finished look or to distinguish between products.
All foamer pumps offered by SKS are composed of polypropylene while the foamer bottles are constructed of PET plastic. PET plastic is versatile and stylish with many beneficial features, making it a top choice for packaging hair care products.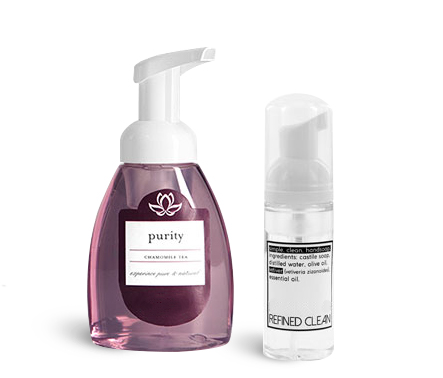 Top PET Plastic Features:
Good moisture and oxygen barriers
High durability and impact resistance
Good heat and cold resistance



SKS'
amber foaming pump bottles
are available in a 250 ml capacity and bring a bold touch of color to your product lines. These bottles are matched with a black foamer pump that dispenses 1.5 ml per stroke and provides a lock down feature to prevent accidental spills. The oval shape allows for front and back labeling with branding and product information. Amber PET plastic is semi-transparent and provides UV protection for light sensitive ingredients.
For optimal performance, it is imperative to test these foamer pump bottles with your products to ensure the correct proportion of air and your unique formula is being used.
Purchase Foaming Pump Bottles
Sign up for SKS Emails!