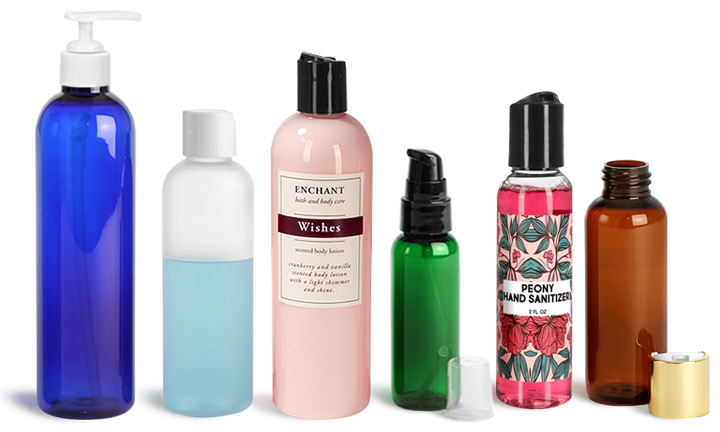 Product Spotlight - PET Cosmo Round Bottles for Skin Care Products
Cosmo Round Bottles for Skin Care Products
SKS offers cosmo round bottles with disc top caps and lotion pumps for easy application of skin care products that could include lotions, face creams, and more. Choose from an extensive range of colors and sizes to present a full, cohesive product line for customers looking for a variety of skin care products.
Skin Care Products with Cosmo Round Bottles
Lotions, sunscreens, and skin masks are some of the most widely used skin care products and are offered in an array of diverse options to match their popularity. Two of the most convenient ways to dispense these products and more are disc top caps and lotion pumps.
Disc top caps allow the customer to simply press down on one side of the cap to expose a small orifice hole, and squeeze the semi flexible cosmo round bottles to dispense the amount they need. For more information regarding these stylish and useful disc top caps, be sure to read the
product spotlight
featuring these closures.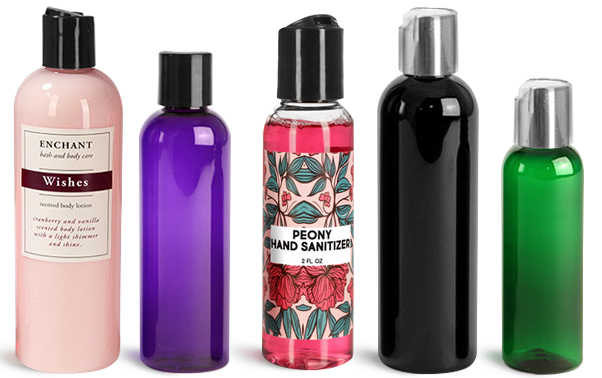 Cosmo Round Bottles w/ Disc Top Caps include:
Lotion and treatment pumps have the ability to easily dispense thicker viscosity skin care products such as lotions, face creams, eye serums, and more. For a full in-depth look at the differences between lotion and treatment pumps read our
product spotlight
for more information. These dispensing closures pair well with cosmo round bottles and are available in a variety of color options.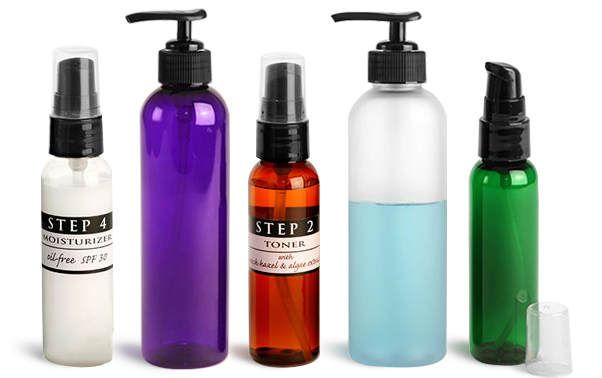 Cosmo Round Bottles w/ Lotion Pumps include:
PET cosmo rounds offer a durable construction that provides many useful barriers for your products;
click here
to read more. PET plastic is available in clear and light colors to showcase your products, darker UV protecting colors for light sensitive products, as well as opaque colors to make a statement with custom labels and branding.
Purchase PET Cosmo Round Bottles for Skin Care Products
Sign up for SKS Emails!