Help
Disposable Pipettes, Natural Plastic Pipettes Disposable Transfer Pipettes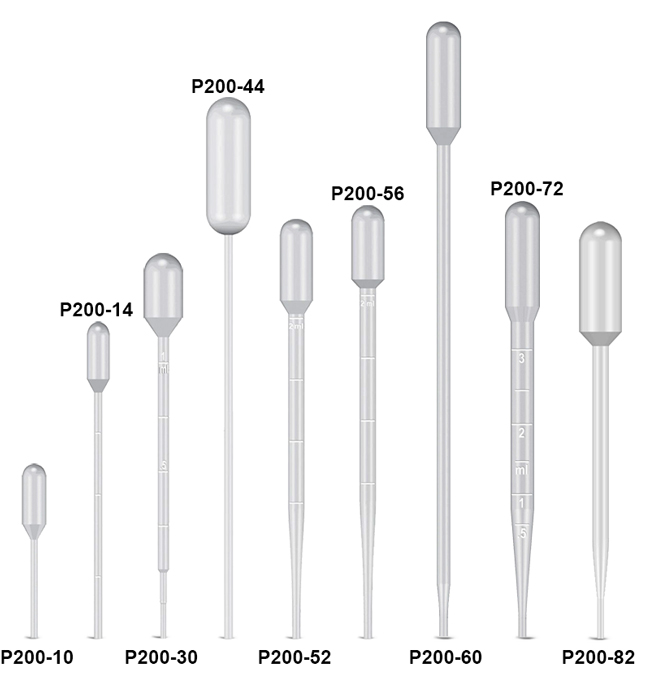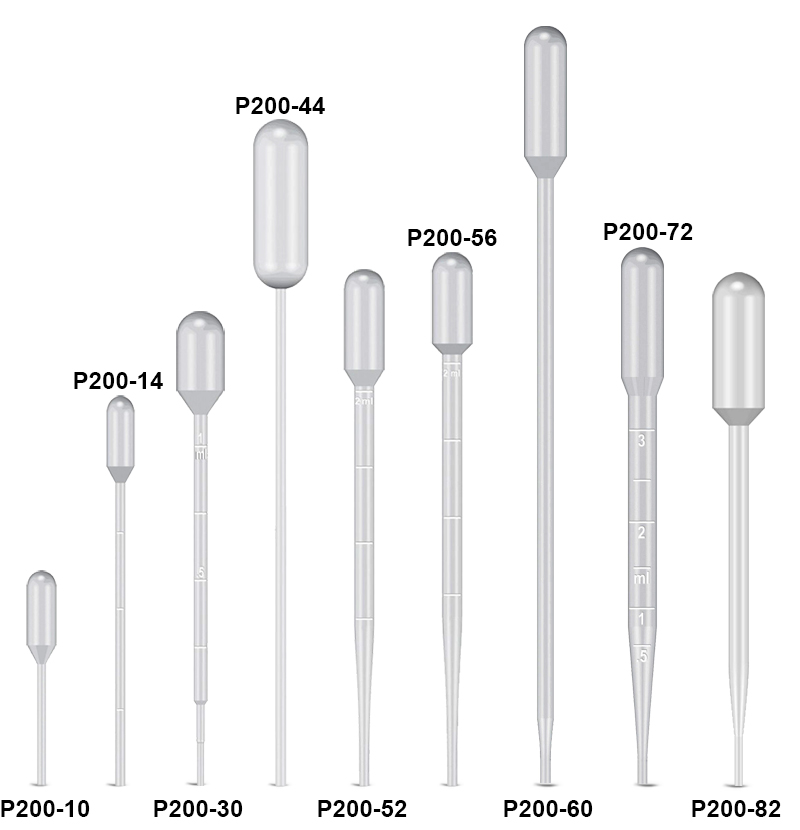 These unbreakable all-in-one LDPE disposable transfer pipettes eliminate the hazard of broken glass. Put an end to matching rubber bulbs with glass pipettes. The natural plastic pipettes are molded from see-through low density polyethylene plastic, these pipettes can be sealed and refrigerated. The disposable transfer pipettes work well whenever there is a need for quick, safe transfer of fluids. Temperature resistant down to -196°C.

Please Note: These items are non-sterile
Product Info
·Disposable transfer pipettes are made of natural LDPE plastic
· Will not shatter or break
· Can be sealed and refrigerated
· Uniform Drop Size
· No bulb to insert or remove
· Temperature range: -196°C - 90°C
· P200-72 and P200-82 have 22 drops per ml, all other pipettes have 25 drops per ml
*Note: P200-10 and P200-82 are not graduated.
These unbreakable all-in-one LDPE disposable transfer pipettes eliminate the hazard of broken glass. Put an end to matching rubber bulbs with glass pipettes. The natural plastic pipettes are molded from see-through low density polyethylene plastic, these pipettes can be sealed and refrigerated. The disposable transfer pipettes work well whenever there is a need for quick, safe transfer of fluids. Temperature resistant down to -196°C.

Please Note: These items are non-sterile
Other Options
Frequently Purchased With...
---
Chat with Us
Sign up for SKS Emails!