DIY- Homemade Salted Caramel Coffee Syrup in Glass Beverage Bottles
As Seen On Retro Housewife Goes Green
It's so nice to be able to have fun flavored coffee. Some of the naturally flavored coffee syrups aren't that exciting and the ones that taste best aren't very natural! So let's make our own instead! Salted caramel coffee syrup is delicious and it's pretty easy to make! It's also perfect with a slice of coffee cake. Check out the recipe using Glass Beverage Bottles!

For more great recipes check out the Retro Housewife Goes Green blog!
Homemade Salted Caramel Coffee Syrup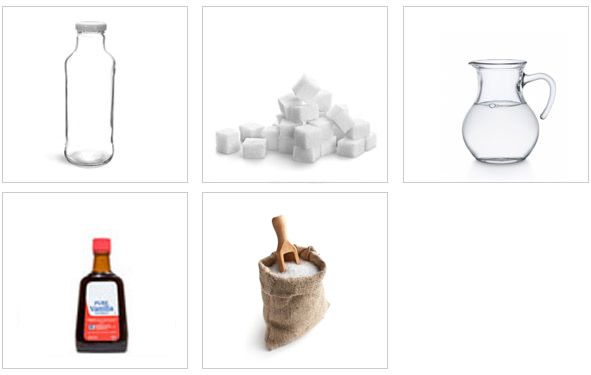 Ingredients
1 cup sugar
2 cups water
1 teaspoon vanilla extract
1/2 teaspoon sea salt
Instructions
In a small sturdy pot, combine sugar and 1 cup of water.
Stir over medium heat until sugar dissolves.
Stir occasionally until it comes to a boil. Stop stirring but watch carefully, the caramel can go from perfect to burned quickly.
Watch for the caramel to turn a light amber color. Once this happens, remove from heat immediately.
Very carefully add the second cup of water, it can splatter so use caution.
Stir in vanilla and salt.
Allow to cool and then pour the salted caramel syrup into your glass bottle.
Add 1 to 2 tablespoons of salted caramel syrup to 8 ounces of coffee.
Store salted caramel syrup in the refrigerator for up to a couple of months.
DIY- Containers You May Like
Chat with Us
Sign up for SKS Emails!