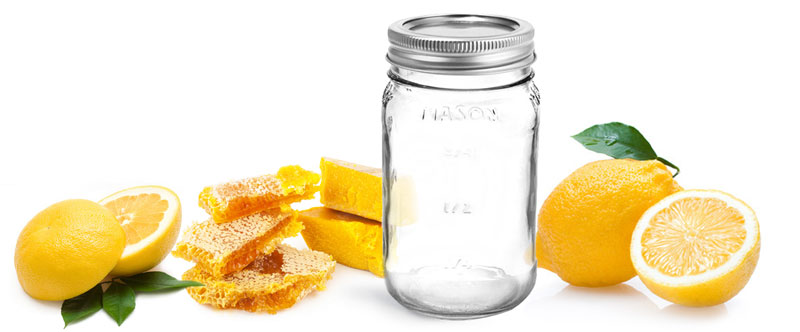 DIY - Beeswax Candles in Glass Mason Jars
As Seen On From The Family
These DIY Beeswax Candles create an invigorating aroma- beeswax and lemon is so refreshing! For this DIY we will use Clear Glass Mason Jars. If you are using these jars for canning they come in 2 sizes and also have a 2 piece silver plastisol lined canning lid. The plastisol liner is activated by heat to create a tamper evident hermetic seal... perfect for jams and other treats!

For more great DIY's check out the From The Family blog!
RECIPE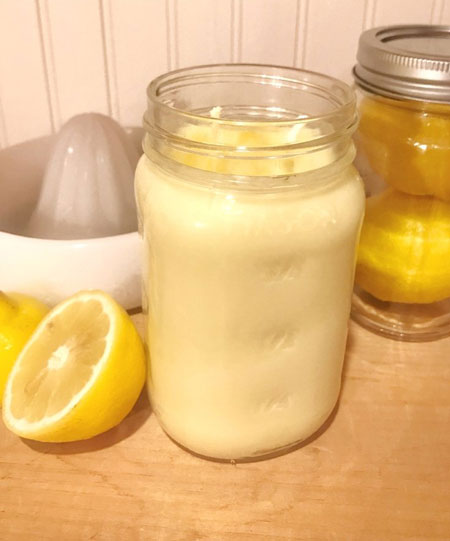 Ingredients
Cotton candle wick with tabs (local craft store) - about 8" pieces
1 pound Beeswax (found at your local craft store)
1/2 cup Coconut Oil
20 drops of lemon essential oil
Old 2 cup glass measuring cup (that you don't mind wax getting on)
Lemon zest
Large saucepan to boil water
Hammer and screwdriver to break up beeswax
Clothespins to hold the wick in place
Wooden skewer for stirring
Instructions
Using the hammer and screwdriver break off chunks of your beeswax. This helps the beeswax to melt faster. For easy cleanup of any wax that remains on the screwdriver just dip it in the boiling water and then carefully wipe clean with a paper towel.
Add the beeswax chunks (1 pound worth) and the 1/2 cup coconut oil to the glass measuring cup and carefully place in the boiling water. It will take a while for the beeswax to melt but it will happen! Use the skewer to stir to make sure every little bit melts.
Once all melted you can now add about 20 drops of lemon essential oil.
CAREFULLY pour a little bit of the wax into the bottom of your glass mason jar, about 1/2 inch worth. Using a skewer push the tabs that are attached to the cotton wick to the bottom of the mason jar and hold in place with the skewer while the wax hardens for minute. For this size jar, use 2 wicks.
Clip clothespins onto the top of the wick and balance the clothespins on the edge of the jar. This will help keep the wick from falling into the candle while the rest of the wax hardens.
Finish pouring the rest of your wax into the jar. Fill all the way to the top. At this point don't move your jars until they are completely cool. As the top starts to get hard you can zest some lemon zest for decoration.
Let cool completely then trim your wax to about 1/4"!
Related Products You May Like
Chat with Us
Sign up for SKS Emails!