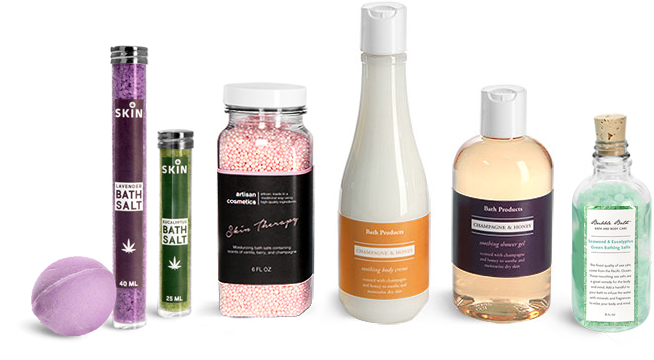 Product Spotlight - Bath Product Packaging
SKS offers a selection of plastic and glass containers for packaging a range of bath products, including bath salts, bubble bath, and much more!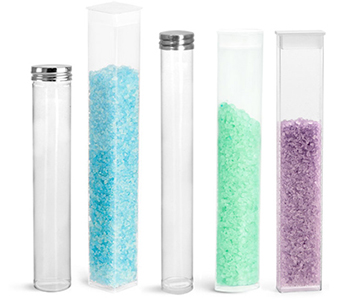 Plastic Bath Salt Containers
---
SKS carries plastic bath salt containers, including clear plastic bottles, plastic jars, and plastic tubes, in a variety of styles and sizes to create a unique product line. Think outside of the box with options like our beverage style bottles or woozy bottles for packaging bath salts.
Read More...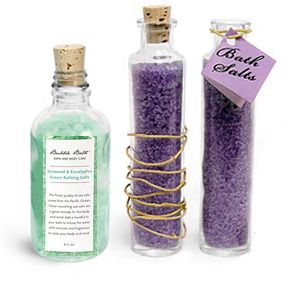 Glass Bath Salt Containers
---
SKS has a selection of clear glass bottle and jar options to stylishly package vibrant bath salts. When choosing bath salt containers it is important to consider packaging that offers moisture barriers to ensure bath salts maintain their crystallized form. Clear glass paired with various lined caps provides strong moisture barriers to assist with preserving bath salt shelf life.
Read More...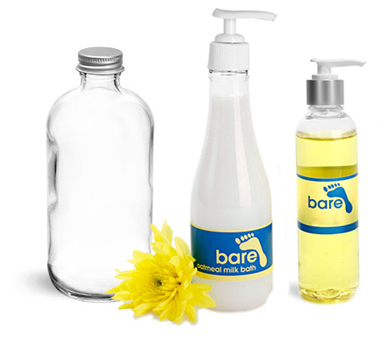 Glass & Plastic Bubble Bath Bottles
---
Bubble bath liquids are a good choice when creating or expanding a line of bath products due to their popularity between children and adults alike. SKS provides glass and plastic containers paired with a range of closures for pouring and dispensing bath products with ease.
Read More...
Chat with Us
Sign up for SKS Emails!