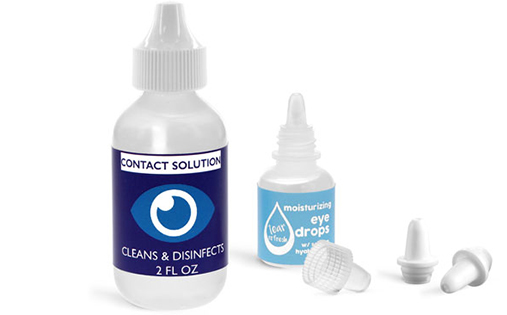 Product Spotlight - Dropper Tip Caps & Plugs
Pharmaceutical Packaging with Dropper Plugs & Dropper Caps
SKS offers a range of dropper tip plugs, dropper tip caps, and LDPE dropper bottles for packaging over the counter pharmaceutical products that could include eye drops, nasal sprays, and more. Choose from a selection of sizes and dispensing volumes to match the application needed. All options provided by SKS are durable and composed of FDA approved and BPA free materials.
Dropper Plugs & Dropper Caps for Pharmaceutical Packaging
Dropper bottles and select plastic bottles feature specialized necks that allow the dropper tip plugs to be inserted correctly and stay in place during application and storage. It is essential to match cap codes when purchasing dropper plugs in bulk to ensure correct pairing.
Natural or white controlled dropper tip plugs with rounded tops are available in three sizes. The 8 mm size dispenses 42 uL per drop, while the 13 mm and 15 mm sizes dispense 40 uL per drop. Natural LDPE streaming dropper plugs with rounded tops are also available in three sizes. The 15 mm plugs have .070 mm holes, and the 18 mm and 20 mm sizes have .062 holes in the center.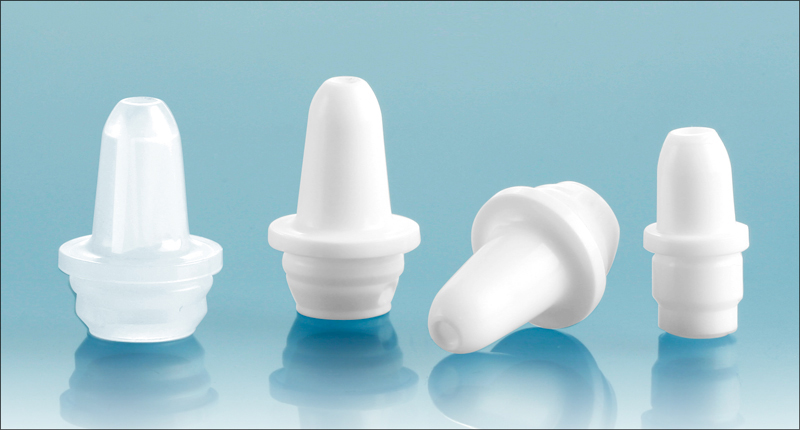 Dropper caps are constructed of polypropylene plastic, which features high durability and chemical resistance. The ribbed ribbed finish offers a secure grip when opening and closing the small plastic bottles. Dropper tip caps have a unique shape that allows them to be screwed into place, while providing the dropper tip plugs enough space to rest within the bottle neck.
Available in white or natural, these unlined dropper tip caps are compatible with plastic bottles of the same neck finish. SKS also carries child resistant dropper caps for packaging highly concentrated pharmaceuticals. The child resistant dropper tip caps screw securely into place and can be opened by simply turning the caps while pressing down.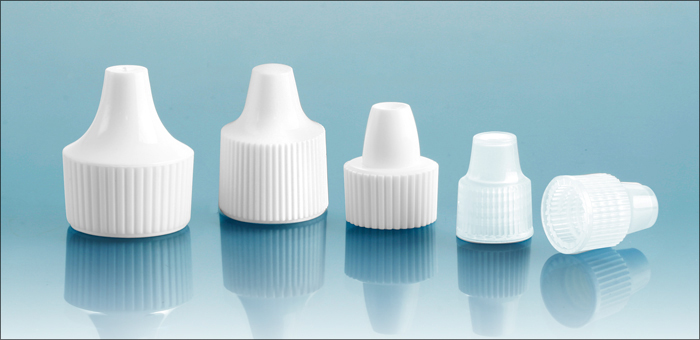 With the variety of sizes of dropper tip plugs and caps, choose from compatible LDPE in
white
or
natural
dropper bottles,
boston
round bottles, and
ovals
for creating a customized packaging set to match your needs. To locate the correct plastic bottles, just click the bottle image in the Add-ons column. The Add-ons menu provides one-stop shopping for packaging components to ensure a fully compatible set. Once you have selected all of your packaging, be sure to test your products to ensure compatibility.
Purchase Dropper Tip Caps & Plugs
Sign up for SKS Emails!