SKS Bottle

& Packaging

Newsletter
September 2021
Fall Recipes in SKS Containers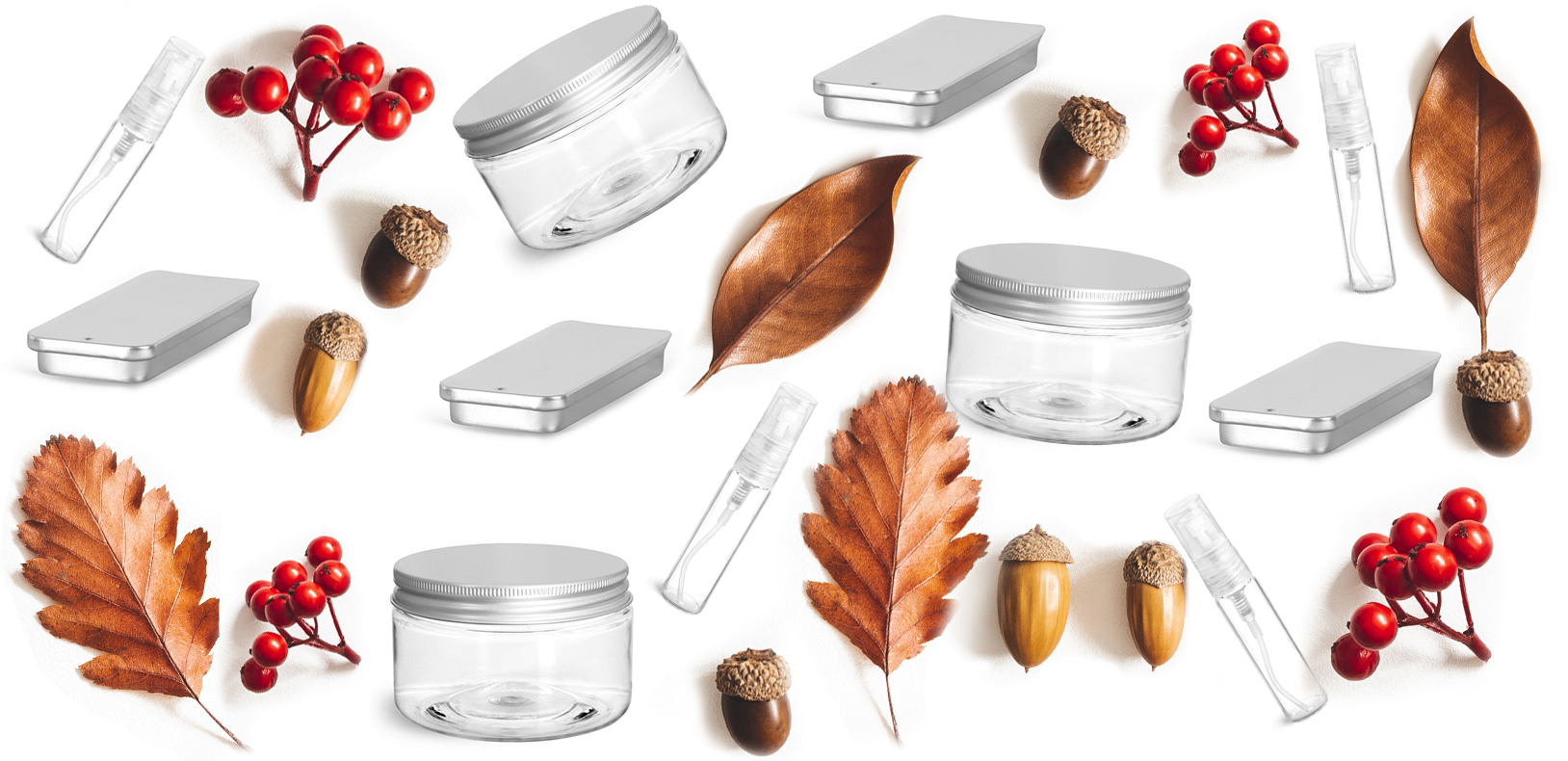 Get into the spirit of Fall with these three DIY products packaged in SKS containers. SKS has a unique selection of metal, glass, paperboard, and plastic containers suitable for various homemade products. Choose from a range of sizes, shapes, colors, and closures to suit your needs.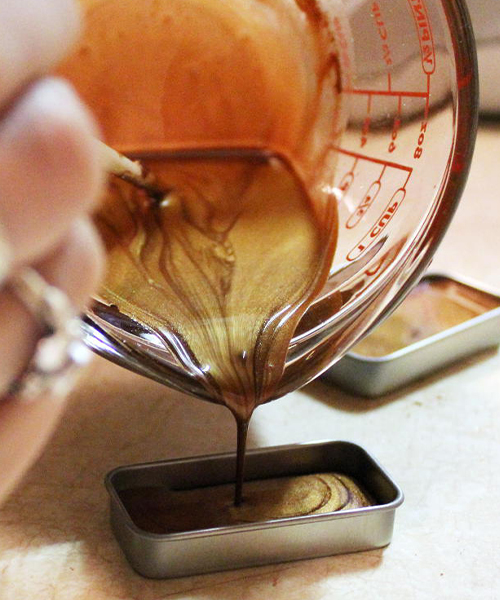 Fall Lip Tint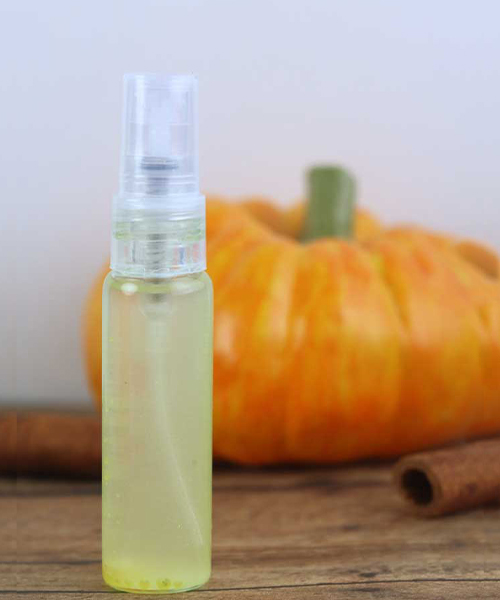 Pumpkin Spice Perfume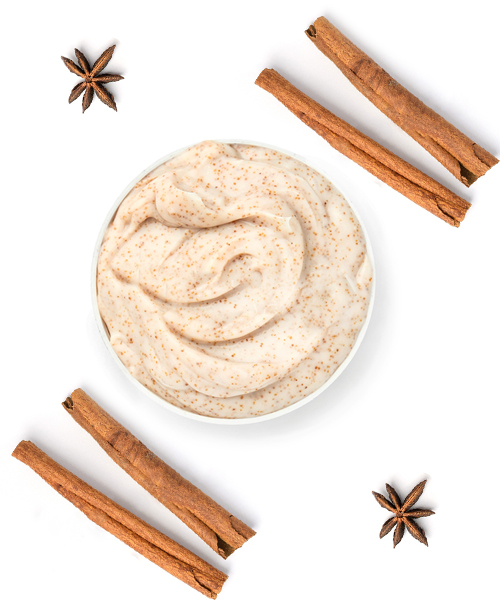 Pumpkin Sugar Scrub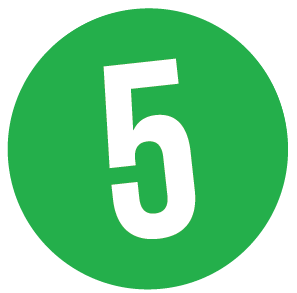 Containers for Fall Body Care Products
More...
Packaging Tip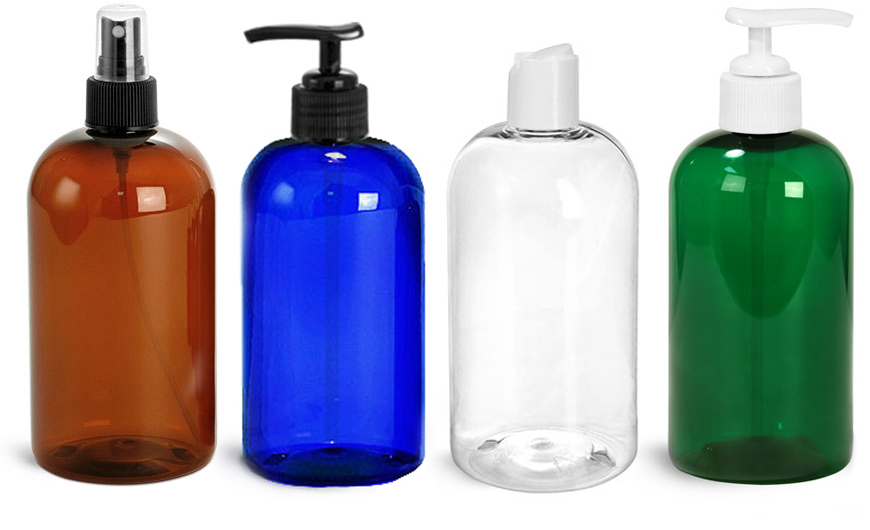 Boston round is one of the most popular shapes when it comes to bottles. SKS carries boston round style bottles in both glass and PET plastic, and a variety of colors for your packaging needs. Boston rounds, sometimes also known as Winchester Quart bottles, originated in the UK during the 19th century. Historically, the most popular style of boston round was composed of amber glass to filter out UV rays and protect products in the pharmaceutical and chemical industries. The boston round construction is characterized by a cylindrical shape, including curved, sloping shoulders and a narrow neck. The neck is threaded for use with a variety of screw caps, from fine mist sprayers to droppers. The boston round bottle is great for packaging products like aromatherapy blends, body care products, beverages, nutritional supplements, and more.
---
Product of the Month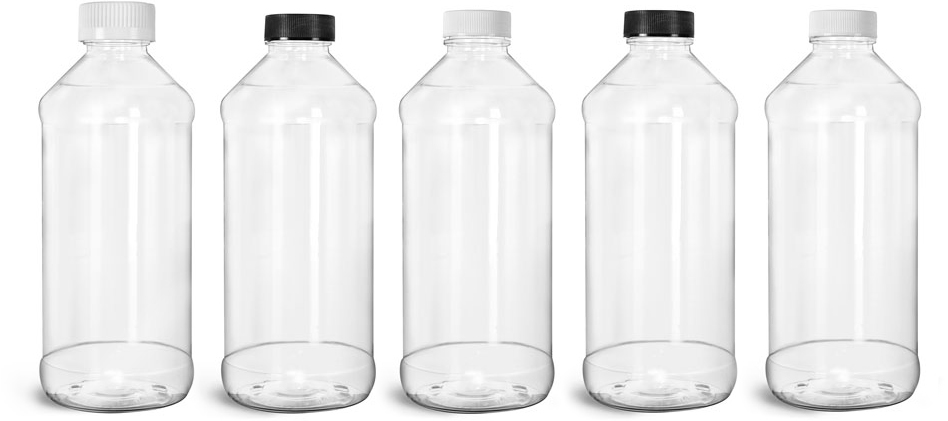 Clear PET modern round bottles come in a 16 oz size and offer a highly versatile and flexible option for packaging a range of products. Clear modern round bottles are available paired with white child-resistant caps, black and white ribbed PE lined caps, black and white induction lined caps. The tall, straight sides of the plastic bottles feature high clarity and an indented labeling area for eye-catching branding. Clear PET offers good impact resistance and barriers against oxygen and moisture, as well as resistance to cold and heat. These modern round plastic bottles could be used for a variety of personal care products, pharmaceuticals, cosmeceuticals, and more.
---
Featured Recipes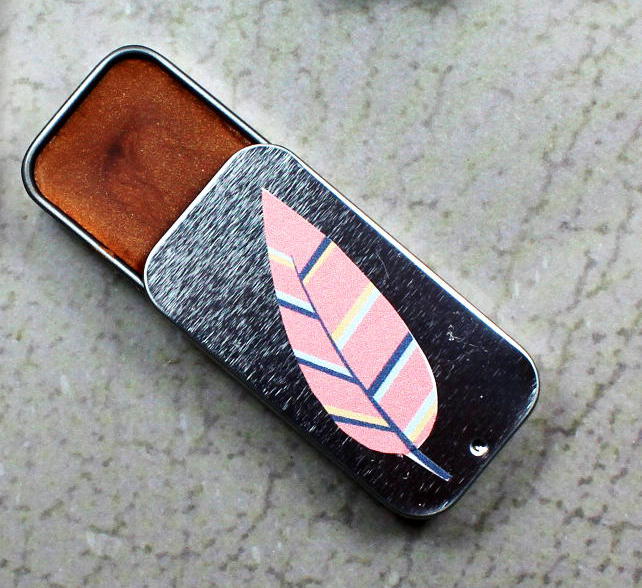 Fall Lip Tint Recipe
Try this Fall Lip Tint recipe from the Soap Deli News Blog to spice up your beauty routine this season. Conveniently store this copper tinted lip balm in our 48mm x 23mm metal slide top tins.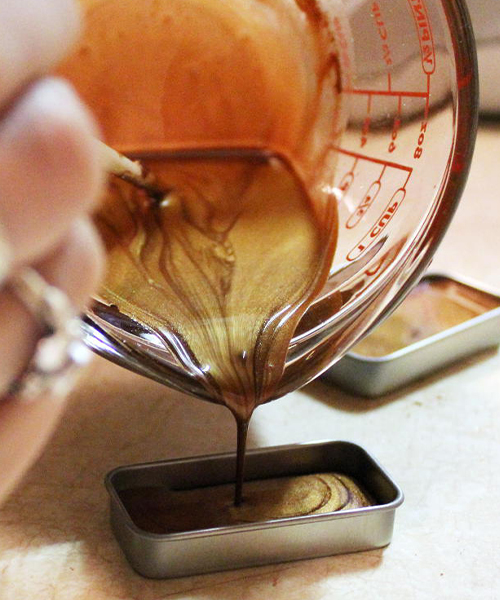 Ingredients
.3 oz dark cocoa butter: hydrates and nourishes lips
.3 oz beeswax: seals moisture inside lips
.15 oz coconut oil: moisturizes lips and helps give glossy appearance
.1 oz lanolin: helps soften lips and retain moisture
.25 oz sweet almond oil: carrier oil that is lightweight and absorbs easily
1 tbsp copper penny mica: lip and eye safe powdered resin dye colorant
2 ml lavender essential oil: soothes dry lips
12 drops ginger essential oil: natural lip plumper
10 drops cocoa absolute: restores moisture to lips
Follow the recipe here.
Slide top metal tins are available in three different sizes. The metal tins are FDA approved and composed of tin-plated steel. Tin-plated steel offers many beneficial properties, including corrosion resistance, barriers against water, air, and light, and it is 100% recyclable. The metal tins are easily opened and closed by sliding the attached lids. Slide top tins could be a great choice for storing salve, balm, mints, and more.
More Packaging Options for this Recipe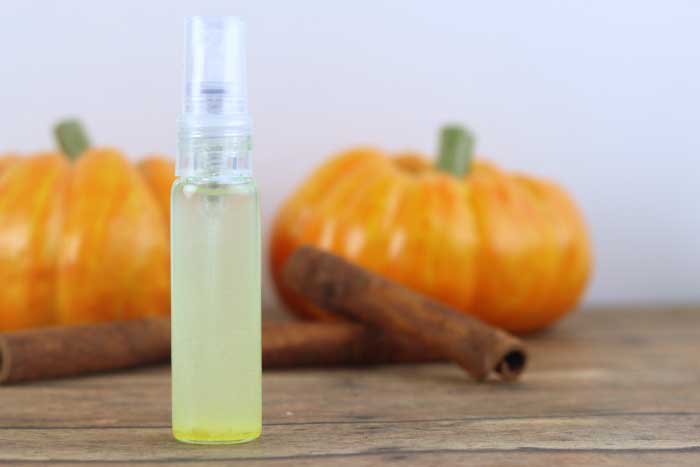 DIY Pumpkin Spice Perfume
This Pumpkin Spice Perfume recipe from Everything Pretty Blog is the perfect scent to wear during autumn. For easy use, store this fall-inspired fragrance in our 10 oz clear glass vials with natural sprayers and overcaps.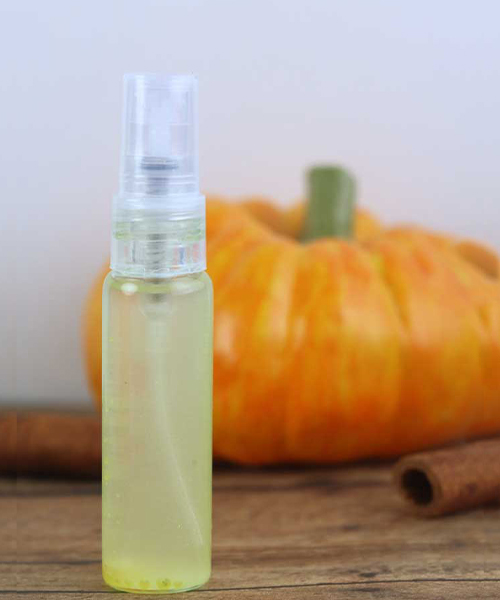 Ingredients
5 drops each of cinnamon, clove, vanilla, nutmeg, and ginger essential oil: creates pumpkin spice scent
6.5 ml alcohol: helps merge oils and works as a transfer solution
1.5 ml distilled water: dilutes solution
.5 ml vegetable glycerin: helps the scent last longer
Follow the recipe here.
Clear glass vials with sprayers and overcaps are available in a 3 ml, 5ml, and 10 ml size. The compatible fine mist sprayers can be purchased in natural, black, and white. The polypropylene fine mist sprayers include clear styrene hoods to prevent unwanted discharge when storing. Clear glass vials with fine mist sprayers can be ideal for packaging sample or travel size personal care products, such as body spray, perfume, and breath freshener.
More Packaging Options for this Recipe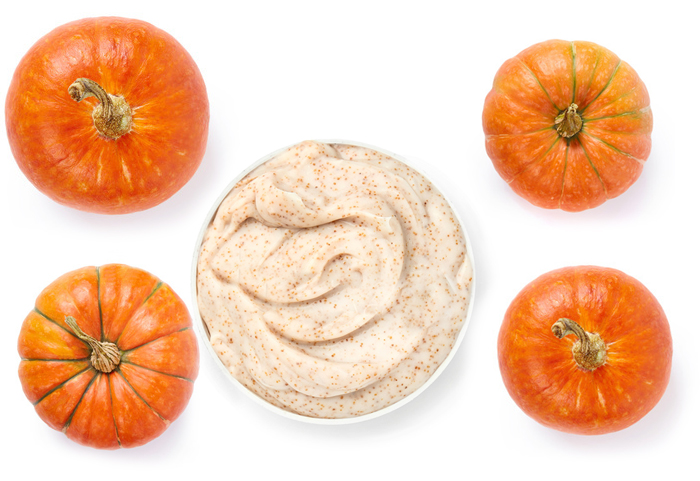 Pumpkin Sugar Scrub Recipe
Try this Pumpkin Sugar Scrub recipe from the Soap Deli News Blog to exfoliate and moisturize skin. Package this fantastic, homemade Fall body care product in our 8 oz clear PET heavy wall jars with lined aluminum caps.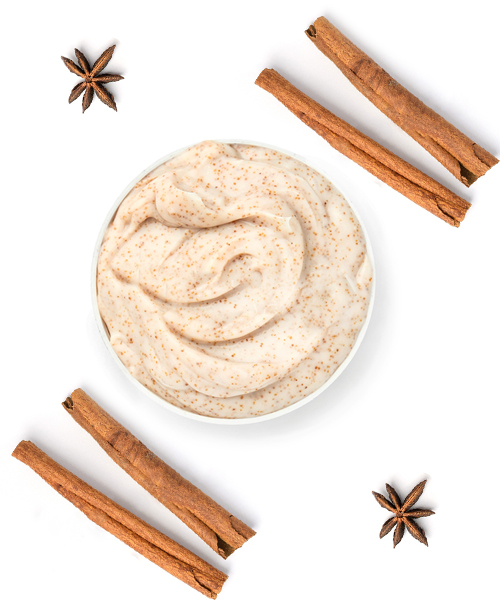 Ingredients
1 oz jojoba oil: non-greasy, deeply hydrating carrier oil
2 oz pumpkin seed oil: moisturizes and soothes inflammation
.5 oz shea butter: highly moisturizing; softens and soothes skin
.25 oz cocoa butter: hydrates and nourishes skin and improves elasticity
.75 oz stearic acid: emulsifier to keep products from separating
1 oz glycerin: increases skin's hydration, relieves dryness, and refreshes the skin's surface
.15 oz pumpkin fragrance oil: gives sugar scrub a seasonal scent
6 oz white sugar: antiviral exfoliant
Follow the recipe here.
Choose clear PET heavy wall plastic jars with aluminum lids for high clarity, durability, and style. Clear heavy wall jars are available in 2 oz, 4 oz, and 8 oz sizes. The silver aluminum caps include PE-F217 liners and are composed of anti-rust aluminum to assist with long-term storage. These clear plastic jars with aluminum lids feature a short, wide style, making products more accessible, and could be used to package body butter, shaving balm, and more.
More Packaging Options for this Recipe