SKS Bottle

& Packaging

Newsletter
August 2021
Jam and Jelly Jars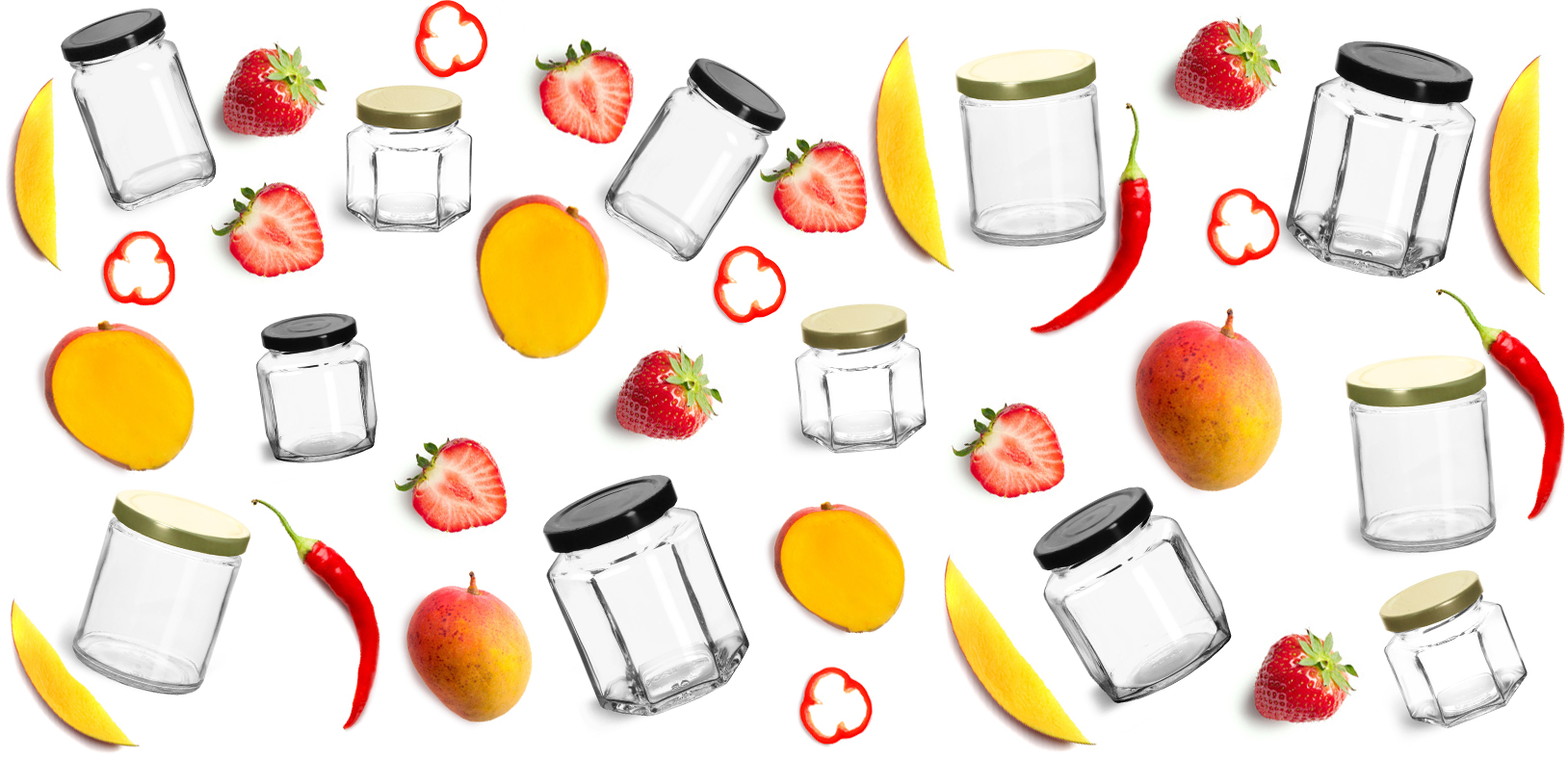 SKS has a unique selection of glass jars suitable for summer jelly and jam recipes. Choose from a range of sizes, shapes, and closures to suit your needs. Our extensive collection of glass canning jars provides the perfect packaging solution for any homemade preserves!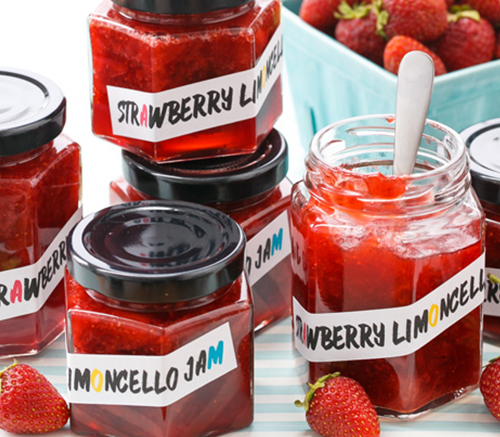 Strawberry Limoncello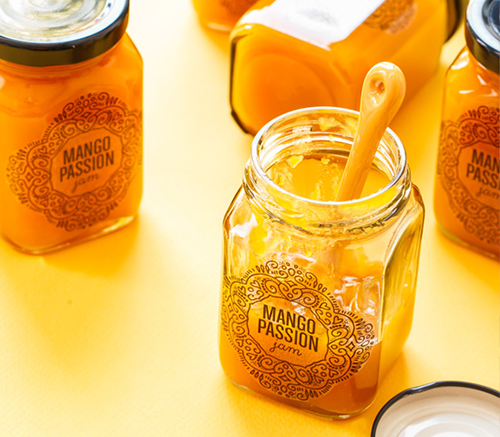 Mango Passion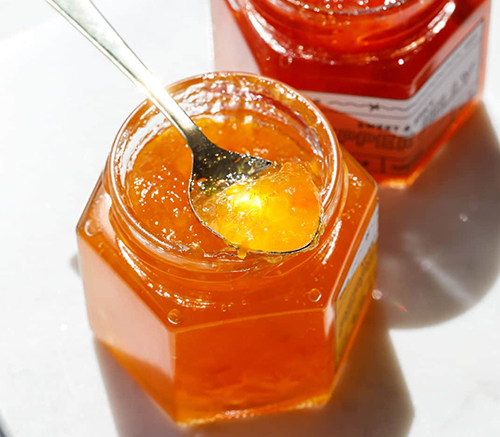 Sweet & Spicy Pepper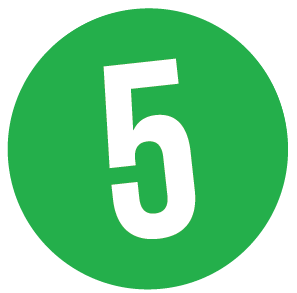 Jam & Jelly Jars
More...
Packaging Tip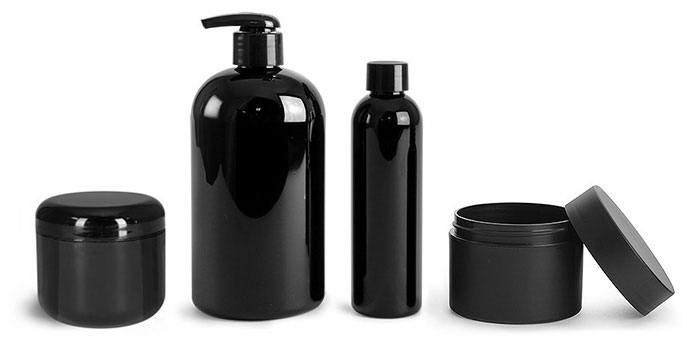 Black plastic containers could be an excellent choice for packaging a wide range of products in the cosmetic, industrial, and healthcare industries. Our selection of black plastic containers is durable, versatile, and even made from eco-friendly materials. We offer black polypropylene, polyethylene, PCR, and PIR plastic bottles and jars. Due to its opaque nature, black plastic of any material provides good UV protection. Black plastic can absorb more light and protect products from oxidation. Products stored within clear or light-colored plastic containers can expire more quickly and experience smell, color, and taste changes, altering their intended effect.
---
Product of the Month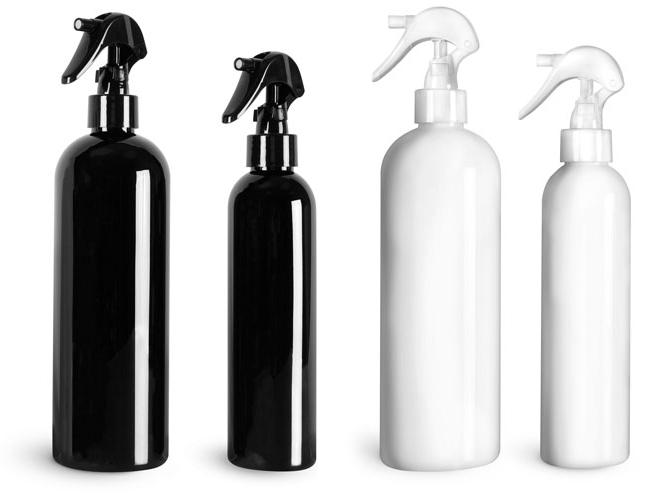 Cosmo round bottles paired with mini trigger sprayers are available in both black and white PET. The mini trigger sprayers feature an output of .2 cc and can administer higher viscosity liquids, including gels. A button along the neck locks and unlocks the trigger lever to prevent unwanted product discharge. PET cosmo rounds offer a tall, slender style that provides ample branding capabilities and resistance against moisture, oxygen, acid, grease, and oil. Test this set of cosmo round bottles with mini trigger sprayers for housing hair care products, skincare products, aromatherapy sprays, and more.
---
Featured Recipes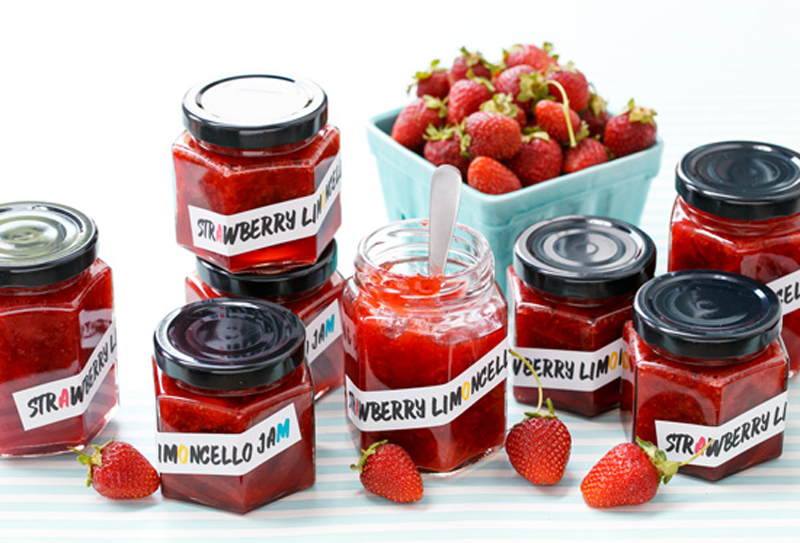 Strawberry Limoncello Jam
This strawberry season, use your harvest to make Love & Olive Oil's delicious
Strawberry Limoncello Jam
. Store and beautifully display this summer jam recipe in our clear glass hex jars with black
metal lug caps
.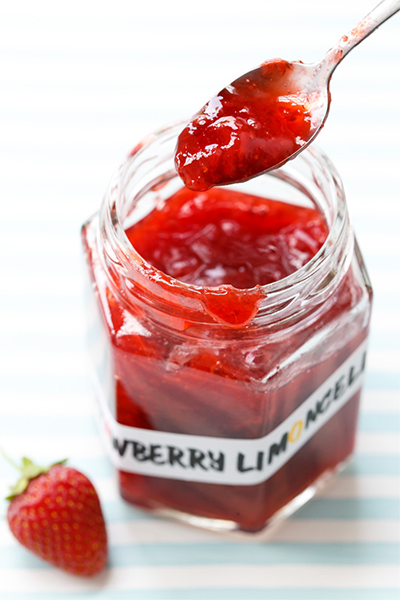 Ingredients
2 1/2 lbs hulled strawberries
1/4 cup lemon juice
2 cups granulated sugar
2 tsp pectin
2 tsp calcium water
1/3 cup limoncello
Follow the recipe here.
Hex jars get their name from their structure, which is composed of six sides. These hexagon canning jars with black lug caps are available in sizes ranging from 1.5 oz to 9 oz. The lug caps include a plastisol liner that, when activated, creates an airtight, hermetic seal to help preserve products. Glass hex jars make a great packaging option for products like jam, honey, and candles.
More Packaging Options for this Recipe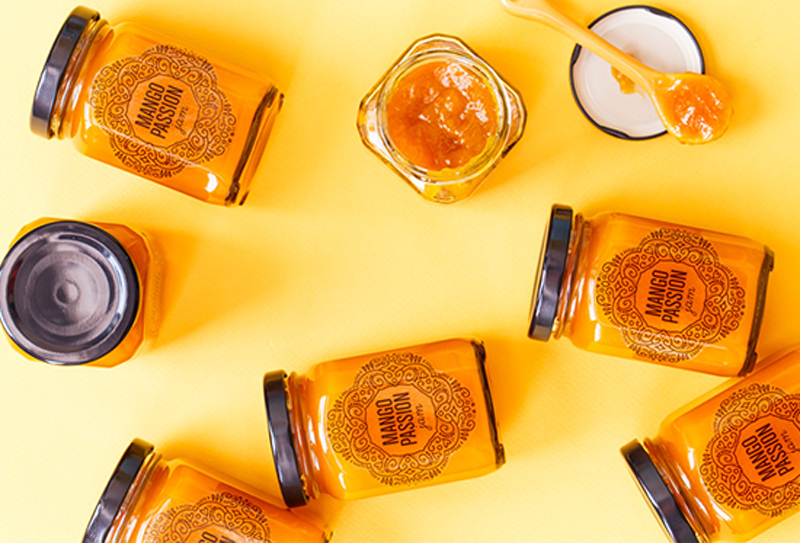 Mango Passion Jam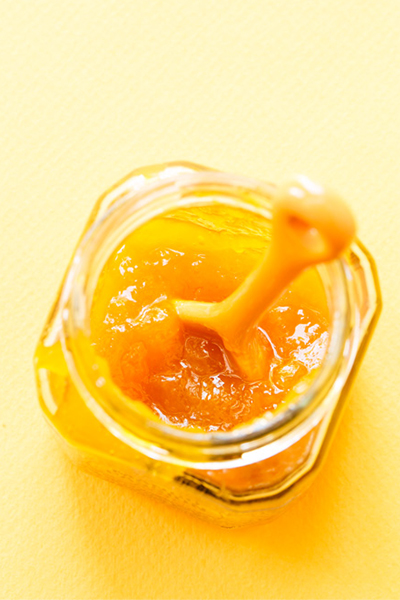 Ingredients
6 large ripe mangoes
1/2 cup passionfruit pulp
3 cups granulated sugar
1 tbsp lemon juice
Follow the recipe here.
Clear glass square jars offer a distinctive shape and are a unique way to package goods like jam and jelly. The square glass jars are available in both a 3.75 oz and 9.8 oz size. These canning jars include flat label panels for custom branding and wide openings for easy access to products. When properly heated during the canning process, the black plastisol lined caps create a tamper evident seal with the glass jars, making for a durable and secure packaging option.
More Packaging Options for this Recipe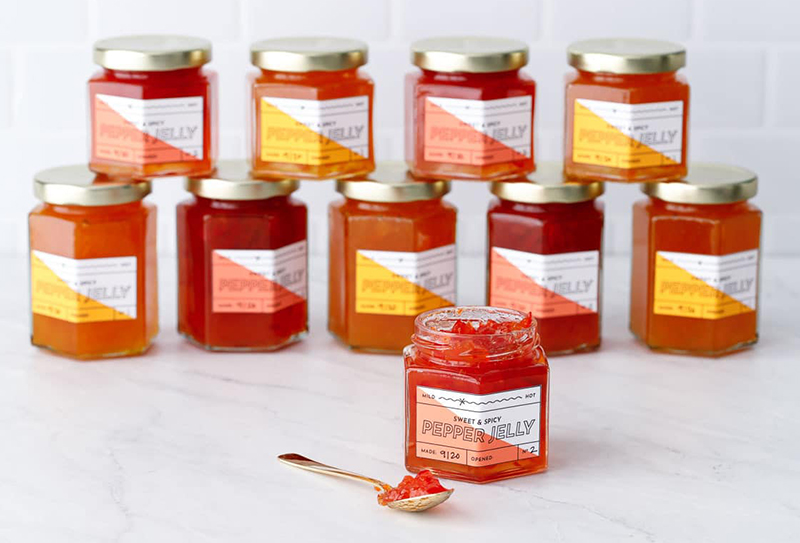 Sweet & Spicy Pepper Jelly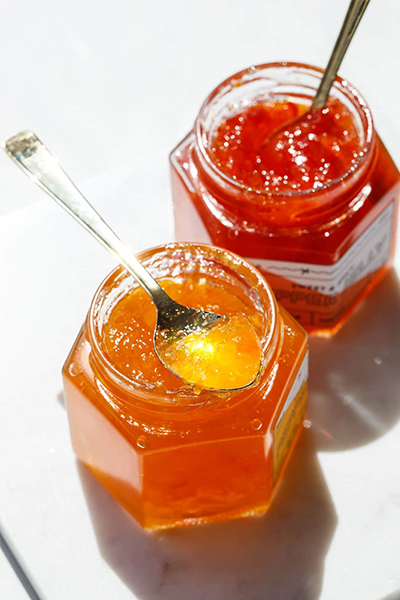 Ingredients
3-4 sweet bell peppers, seeded and finely chopped (1 cup)
4-6 spicy peppers, seeded and finely chopped (1/2 cup)
1 1/2 cups cider vinegar (5% acidity)
2 1/2 cups (500g) granulated sugar, divided
2 tsp Pomona's Universal Pectin
2 tsp calcium water
Follow the recipe here.
Clear glass hexagon jars with gold lug caps are available in various sizes and offer larger volumes for full product lines or smaller sizes for packaging gift sets or samples. These glass hex jars feature thick walls and have a sturdy base construction. Glass jars are also reusable and recyclable, allowing for multiple uses without loss of quality. Hex jars are great for canning homemade sauces and jellies or preserving fruits and vegetables.
More Packaging Options for this Recipe