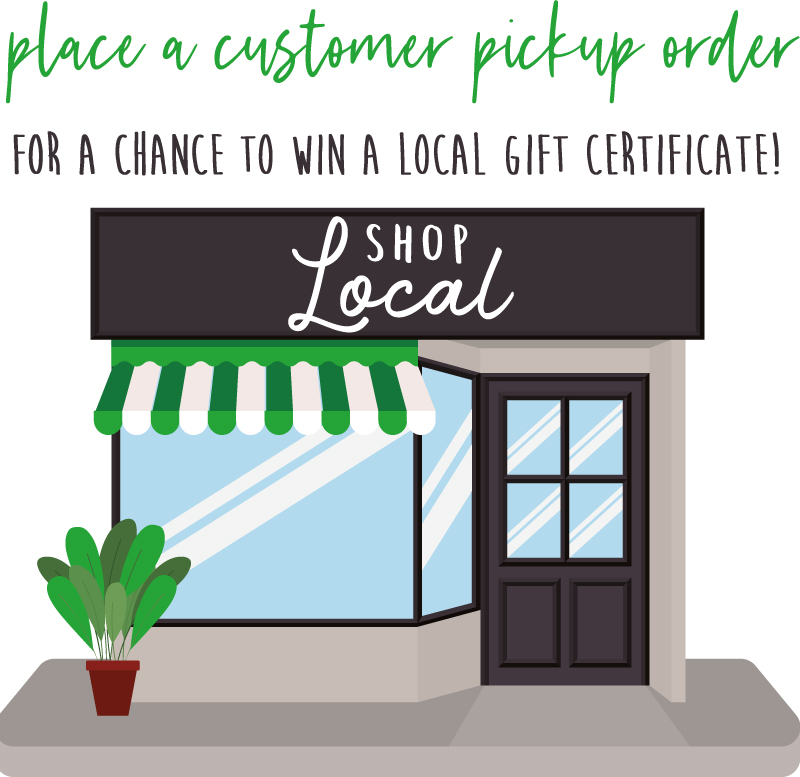 WIN A LOCAL GIFT CERTIFICATE!
Ended Jun 22nd, 2021
Shop local by placing an order through our Saratoga or Reno customer pickup center and be entered to win a $100 Saratoga Downtown Business Association gift certificate or Reno gift card package!

Qualifying orders that are placed for pickup from our Saratoga or Reno location throughout the month of July are eligible.

No entry is required. AZ, CA, CT, ID, MA, ME, NH, NJ, NV, NY, OR, RI, UT, and VT residents only. One unique winner will be randomly chosen for the giveaway from each location (Saratoga and Reno) by the end of the day on Monday, August 2nd, and notified via email.