PET Round Pharmaceutical Bottles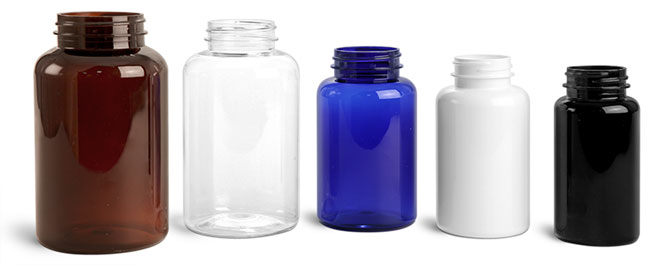 These PET plastic pharmaceutical rounds are available in a variety of colors and sizes. Choose from clear, white, black, blue, or amber plastic bottles with capacities from 150 cc to 500 cc. Try using these plastic pharm rounds for packaging vitamins, medications, supplements and other pharmaceutical products.
Product Specifications
Lead Time: Approximately 3 - 4 weeks (Clear, Amber, Blue, White); Approximately 4 - 6 weeks (Black)
FOB: St. Louis, MO
* Note: Lead times are approximate
* Please e-mail for current availability
* No other discounts apply
* Prices subject to change
---
---
SKS Pallet Quantities
SKS is now offering additional items that may be of interest to you! Although these are non-stock items, we are able to provide them in pallet quantities with specified lead times. We have provided all of the specs to purchase these items with ease and welcome your requests to purchase. Please do not hesitate to contact us with additional questions.