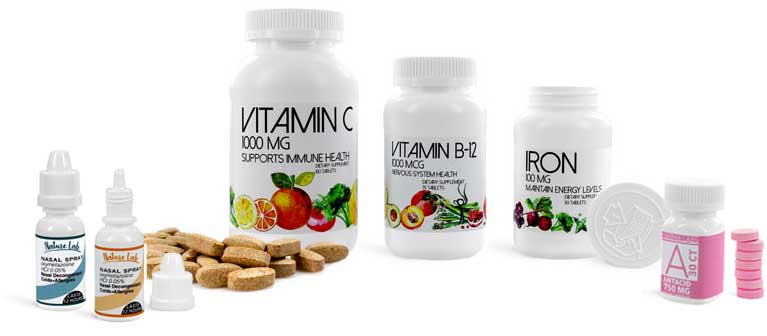 Product Spotlight - White Plastic Jars & Bottles
White Pharmaceutical Packaging
There are many reasons to choose white plastic bottles and jars for over the counter pharmaceuticals. SKS offers white plastic containers for a range of pharmaceuticals that could include supplements, pain relievers, oral remedies, and more. With many child resistant choices, dispensing options, and durable, opaque construction, package over the counter products while reaching packaging requirements to fit all your needs.
White Pharmaceutical Bottles & Jars
When choosing the right packaging for over the counter pharmaceuticals, like nail growth supplements, probiotics, and more, white HDPE pharmaceutical round bottles are a top choice. Due to its superior chemical resistance properties and substantial moisture barriers, HDPE plastic is a commonly chosen material for pharmaceutical packaging. Another great feature of HDPE is its compatibility with induction lined caps. Induction lined caps create a strong tamper evident seal that is also airtight for assisting in extending product shelf life.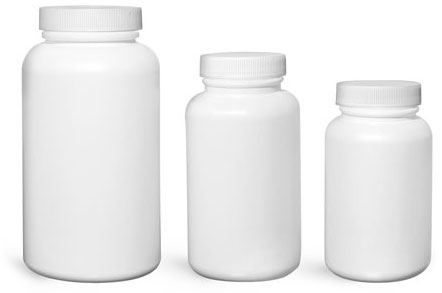 SKS also offers white plastic bottles that can provide useful ways for dispensing pharmaceuticals, such as eye drops, oral remedies, antiseptic sprays, and much more. White LDPE dropper bottles are available with white controlled dropper tip inserts and white ribbed caps. LDPE plastic bottles provide a good moisture barrier and resistance against acids, greases, oils, alcohols, bases, esters, and ketones.
For additional security, 15 cc white LDPE dropper bottles are available with white child resistant controlled dropper tip caps. The dropper tip plugs dispense 40 uL per drop for accurate dispensing of products. HDPE plastic is similar to LDPE, but has a higher level of stiffness. White powder sifter bottles offer an easy way to store and dispense products that could include talcum powder, anti-fungal powder, and more.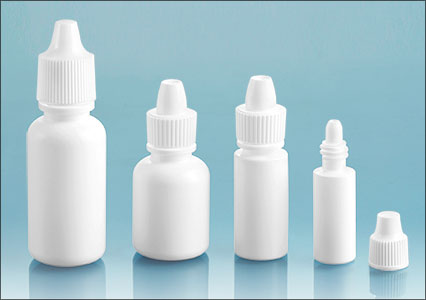 PET has high impact resistance, good barriers against moisture and oxygen, and also offers resistance to acid, grease, oils, cold, and heat, making it a popular choice for packaging. White PET cosmo round bottles with snap top caps or white child resistant bulb glass droppers are sleek and convenient to package in first aid kits or for on-the-go.
Polypropylene is another popular packaging material due to its excellent moisture barriers and resistance to grease, oil, heat, and alcohol. Polypropylene offers higher resistance to cracking and greater rigidity than PET. It also maintains strong barriers when packaging ingredients, like organic solvents and acids.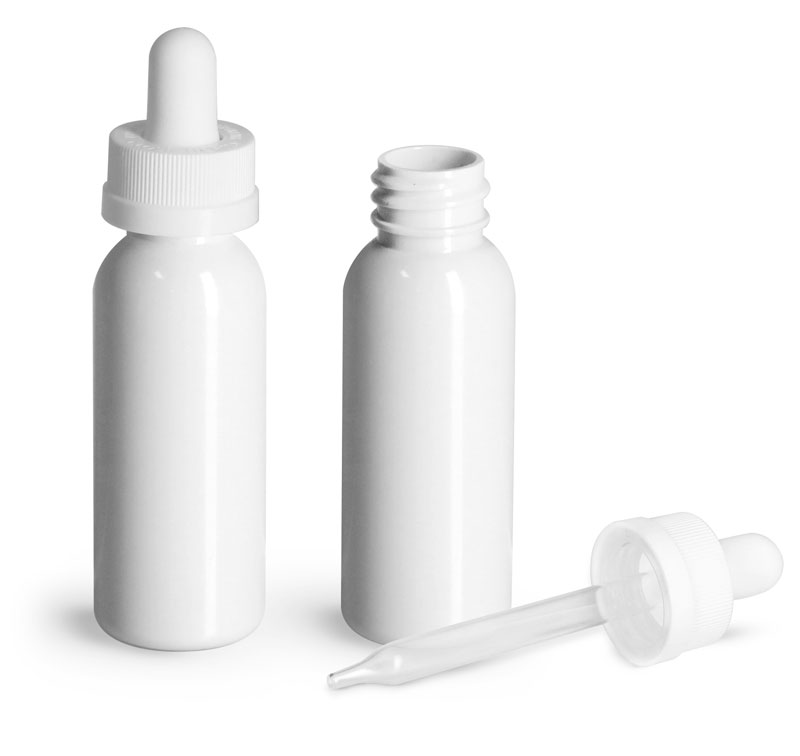 White PET bottles offer a neutral color for packaging pharmaceuticals, with soft, smooth sides for labeling or silk screening with ease. The range of sizes provides the option to package single or multiple doses to match customer needs or create full product lines. The white child resistant caps feature directions on the top for proper opening and closing and provide security against small children accessing the contents inside.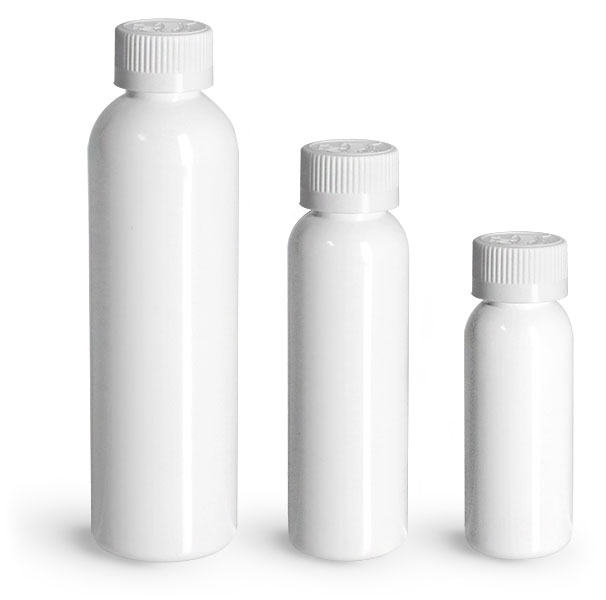 Consider pairing white plastic bottles with white plastic jars for a full product line of pharmaceuticals. White PET
heavy wall
jars, HDPE
low profile
jars, or polypropylene
straight sided
jars are all matched with child resistant caps to package products that could include over the counter powders, salves, and more. Be sure to test these pharmaceutical packaging options with your products to ensure complete compatibility.
Purchase White Plastic Jars & Bottles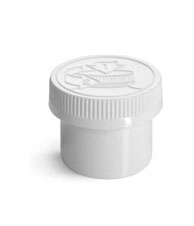 White Straight Sided Jars w/ White Child Resistant Caps
Chat with Us
Sign up for SKS Emails!