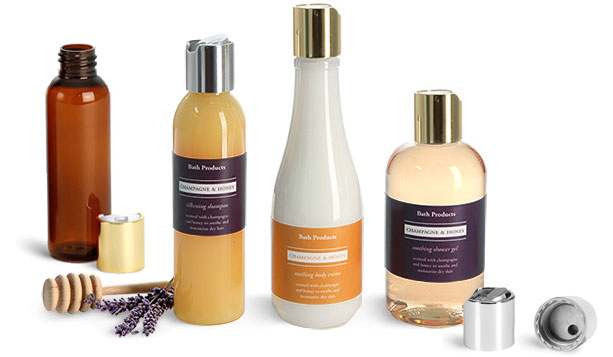 Product Spotlight - Disc Top Caps
Disc Top Caps with Plastic Bottles for Skin Care Products
Silver or gold disc top caps make great covers for packaging skin care products such as lotions, sunscreens, and exfoliants in a variety of stylish plastic bottles offered by SKS. These dispensing caps have a unique style and offer easy application of your products. Not sure how these disc top caps will work with your products? This spotlight provides useful details regarding these gold and silver disc top caps for informed purchasing.
Silver & Gold Disc Top Caps for Skin Care Products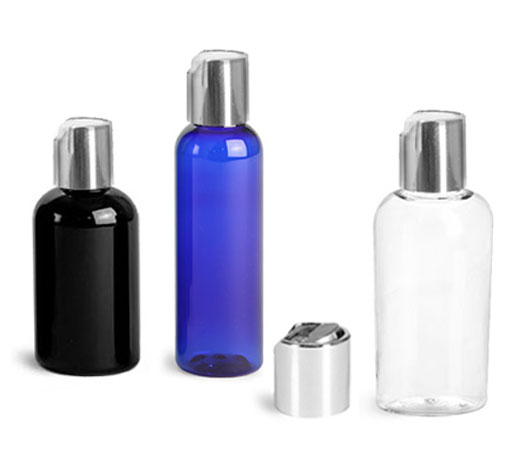 Silver disc top caps
are a shiny, eye-catching packaging choice when paired with plastic bottles. The inner part of the silver disc top cap is composed of polypropylene, and the shiny outer shell is composed of ABS plastic. Acrylonitrile butadiene styrene (ABS) plastic features high impact resistance, easily creates a high gloss finish, and offers a strong moisture barrier. The combination of a polypropylene disc top cap and ABS shell provides a durable dispensing cap that is highly resistant to many chemicals.
Top Silver Disc Top Cap Selections: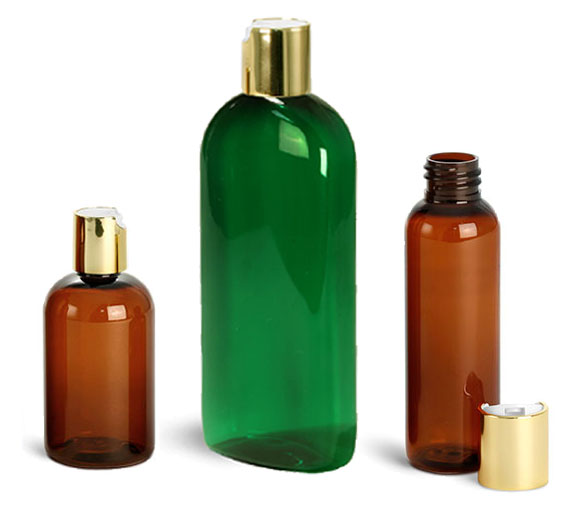 Gold disc top caps
also feature a two part construction. The inner disc top caps are composed of white polypropylene, and the outer gold shell is metalized aluminum, which is lightweight and corrosion resistant. The process of metalizing plastic caps is increasing in popularity due to the high end finish it produces. This high gloss and bold color makes these dispensing caps a top choice for skin care products and more.
Top Gold Disc Top Cap Choices:
Both the silver and gold disc top caps offer a 20/410 neck finish with an orifice size of .270", and a 24/410 neck finish with a .310" orifice. Once you've made your selection, SKS highly suggests testing your products to ensure compatibility.
Purchase Disc Top Caps
Sign up for SKS Emails!