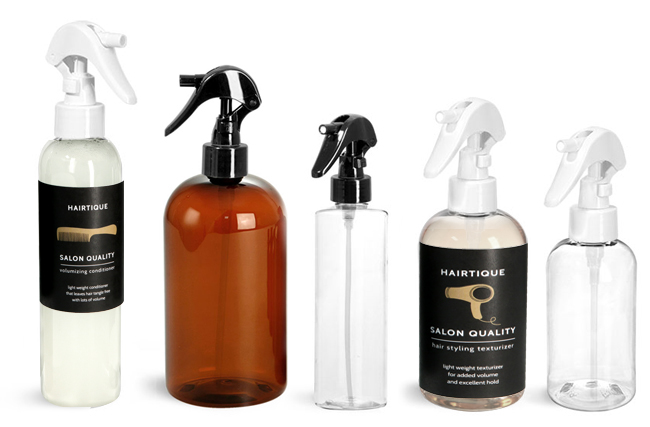 Product Spotlight Mini Trigger Sprayers for Hair Care Products
Hair Care Products Showcased in Plastic Bottles with Mini Trigger Sprayers
For busy salons and spas, SKS offers mini trigger sprayers for your hair care products. Mini trigger sprayers are able to dispense a variety of products and pair with plastic bottles in a range of colors, sizes, and styles for easy personalized branding.
Mini Trigger Sprayers for Hair Care Products
White
and
black
mini trigger sprayers offer a stylish dispensing option for hair care products, such as styling gel, hair treatments, heat and coloring protectant, and more. The construction of these mini trigger sprayers allows for comfortable, single hand use for easy dispensing.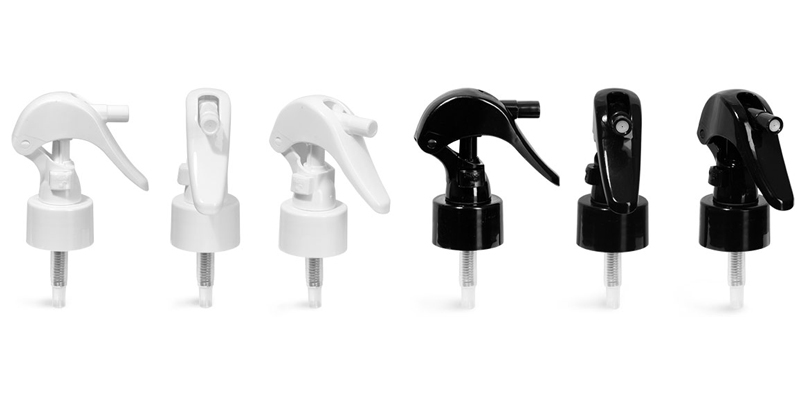 Mini trigger sprayers feature a neck finish of 24/410 and various dip tube lengths for pairing with a range of plastic bottles. These white and black mini trigger sprayers dispense .21 cc of product per spray. A locking button along the neck of the sprayers allows for transporting and storing without unwanted discharge. For added versatility, the valve engines are designed to dispense thicker viscosity products, such as gels and serums, assisting in creating a full product line of cohesive hair care products.
Purchase Product Spotlight Mini Trigger Sprayers for Hair Care Products
Sign up for SKS Emails!