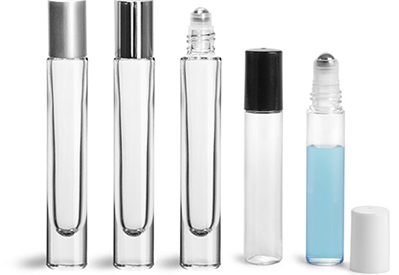 Product Spotlight - Lip Gloss Roll On Bottles
Plastic & Glass Roll On Bottles for Lip Gloss
SKS offers a variety of glass or plastic roll on bottles that work well with lip gloss products in clear shiny or color tinted glazes, and more. This selection of roll on bottles offers a stylish packaging option for lip gloss with smooth and convenient use for customers.
Lip Gloss Glass & Plastic Roll On Bottles
For a slim and stylish option, SKS supplies clear
10.6 ml PET roll on bottles
either white or black plastic caps. With LDPE housings and completely smooth stainless steel roller balls, the roll on bottles can be a top choice when packaging lip gloss with an effortlessly smooth application.
Clear PET roll on bottles
with a capacity of 13 ml includes white polypropylene caps, housings, and roller balls for a simple, yet durable style. Polypropylene is frequently used in roll on bottle accessories and other packaging applications when high stability and good chemical resistance is required. These clear PET roll on bottles feature a high clarity level, that is useful for displaying products, such as tinted lip gloss, to customers to gain their attention and promote sales.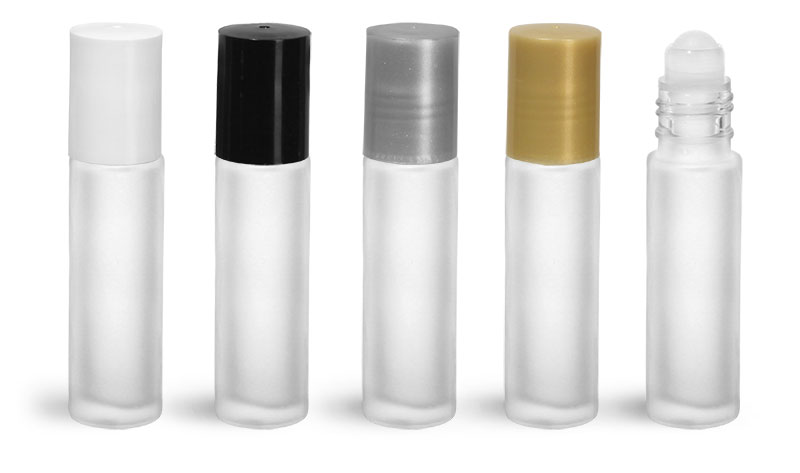 Top features of roll on bottles:
Clean, smooth application
Compatible with thin products
Easily recyclable
Transports products securely
For high end appeal,
clear glass roll on bottles
with shiny or matte silver caps are an ideal choice. These 10 ml roll on bottles offer a construction that is built to perform. The solid glass bases assist with storing and presenting on shelves standing up, and the slender style allows for dynamic branding. The shiny or matte silver polypropylene caps include internal threading to secure in place while covering the stainless steel roller balls.
Frosted glass roll on bottles
are an eye catching packaging option with a variety of cap colors to choose from for creating lip care sets, or gift bundles. A frost treatment is applied to our clear glass vials to create a soft and sophisticated look. The frosted roll-on bottles hold .35 oz of product and include PE housings and polypropylene balls.
These various lip gloss roll on bottles can provide a stylish and durable option for packaging a large range of products. For even more ideas, take a look at our
lip balm packaging index
for glass, metal and plastic lip balm containers and the accessories needed for efficient filling! Be sure to test your products, your filling methods, and application with the roll on bottles you choose to ensure complete compatibility.
Purchase Lip Gloss Roll On Bottles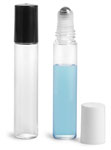 Clear Roll On Bottles with White or Black Caps
Chat with Us
Sign up for SKS Emails!