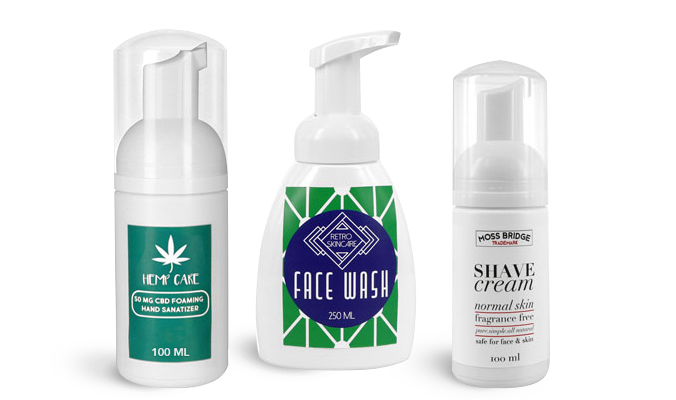 Product Spotlight - Foaming Pump Bottles
White Foaming Pump Bottles for Skincare Products
White bottles with foaming pumps are a stylish and durable way to package skincare products, hand sanitizers, hand soaps, and more. The smooth, opaque foaming bottles provide UV protection for light sensitive ingredients and have ample space for easy labeling for elevated branding.
White Skincare Foaming Bottles
For products, including travel size hand sanitizer and soaps, choose
white foaming cylinder bottles
in 50 ml and 100 ml sizes. Each size pump includes clear overcaps that snap into place to prevent unwanted discharge during travel. The 50 ml foamer pumps dispense .4 ml of product, while the 100 ml size outputs 1.2 ml of product per pump. These pump bottles are composed of flexible HDPE plastic, which provides barriers against alcohols, oils, and bases commonly found in skincare products.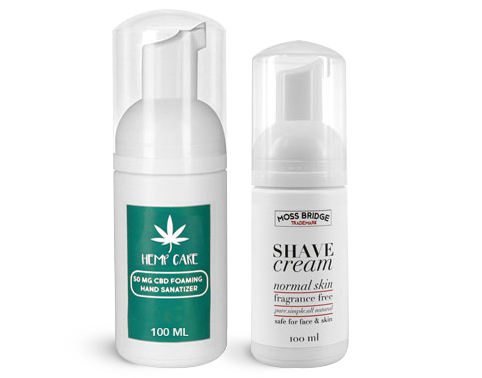 Why Choose Foaming Products:
Easy and quick to apply
Absorbs fast into the skin
Lightweight feeling on the skin



The 250 ml
white PET bottles
, paired with polypropylene foamer pumps, are a crisp, clean way to package a range of products. These foaming pumps precisely mix liquid and air to produce 1.5 ml of high quality foam per stroke, without the use of gas propellants. In this size, the foaming pumps do not include a clear overcap, but have a locking mechanism in the down position for storage and transportation.
Purchase Foaming Pump Bottles
Sign up for SKS Emails!