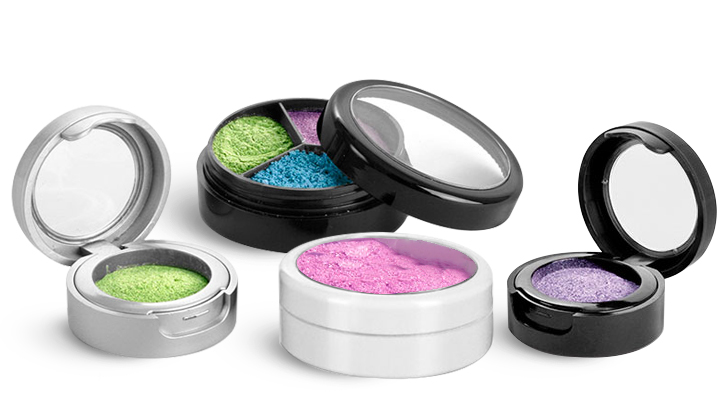 Product Spotlight - Compact Cosmetic Jars
Eyeshadow Jars for Cosmetics
SKS' selection of cosmetic jars offer a high end appearance at reasonable prices for packaging cosmetics, such as eyeshadow, blush, powdered concealer, and more.
Eyeshadow Cosmetic Containers
SKS offers a variety of eyeshadow containers, paired with secure lids that feature crystal clear windows to assist customers in purchasing their color of choice with confidence.
White urea
and
black ABS jars
are offered in larger 1/4 oz and 1/2 oz capacities for packaging eyeshadow primer and frequently used base colors. Urea plastic provides resistance to chemicals, moisture, oils, and alcohols, and offers high density, hardness, and UV protection.
ABS plastic has many useful features and a dynamic appearance that makes it a commonly used material for eyeshadow containers.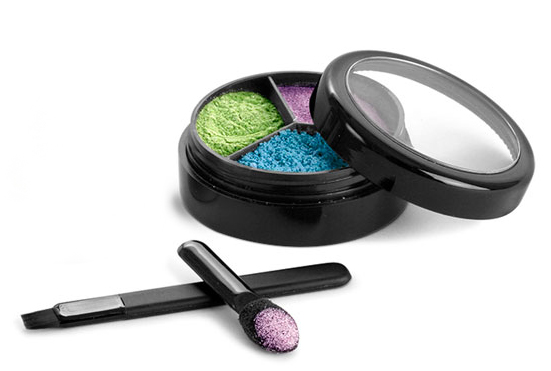 ABS Features:
Excellent impact resistance
Provides moisture barriers
Shiny, smooth finish
High chemical resistance



Black
and
silver
ABS jars come in a 3 ml capacity for packaging loose or pressed powder makeup. The hinge top design of these cosmetic containers features easy opening and closing. The windows in the top provide a clear view of the product inside, and smooth outer edges give these jars a sleek look.
For an eyeshadow pallet, SKS carries
divided plastic compacts
, constructed from SAN plastic with matching black ABS plastic caps with clear window lids. SAN plastic is mainly composed of polystyrene with the addition of acrylonitrile for strength, rigidity, and chemical resistance. The three built-in dividers allow for various combinations of cosmetic shades in one plastic compact for easy and convenient application.
Purchase Compact Cosmetic Jars
Chat with Us
Sign up for SKS Emails!