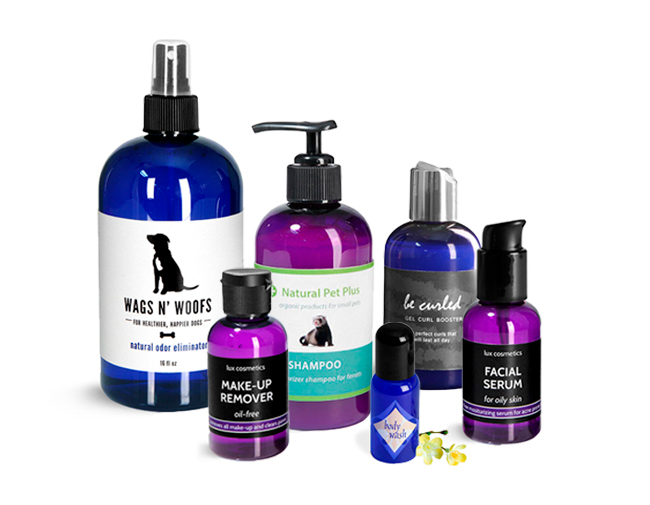 Blue & Purple Boston Round Bottles
Blue and purple boston round bottles provide a brightly toned packaging option for a range of products. Boston round bottles feature an ample labeling area in any size container, as well as high durability and versatility. These blue and purple boston round bottles can be a top choice when packaging body care products, hair supplies, and more when paired with disc top caps, fine mist sprayers, and lotion pumps.
Boston round bottles are among the most popular plastic bottles used for many reasons. These plastic bottles are composed of PET, offer high impact resistance, barriers against moisture and oxygen, and high resistance to acid, grease, oil, cold, and heat. The vibrant colors also assist in blocking UV rays from light-sensitive ingredients, which may reduce the shelf life and quality of products.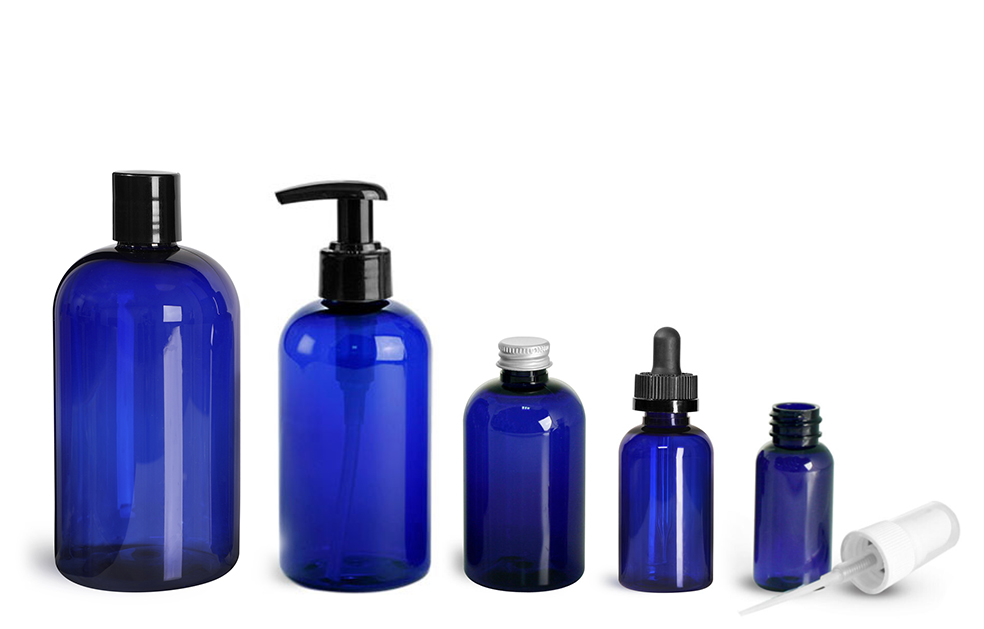 Blue Boston Round Bottle Options:
Blue boston round bottles can be stylishly matched with
white
or
black
disc top caps for packaging lotion, hair care products, and more. The 20/410 size disc top caps have a .270" orifice, and the 24/410 size has a .308" orifice. These disc top caps are composed of polypropylene, which provides good moisture barriers and resistance to grease, oil, and alcohol.
Purple Boston Round Bottle Options: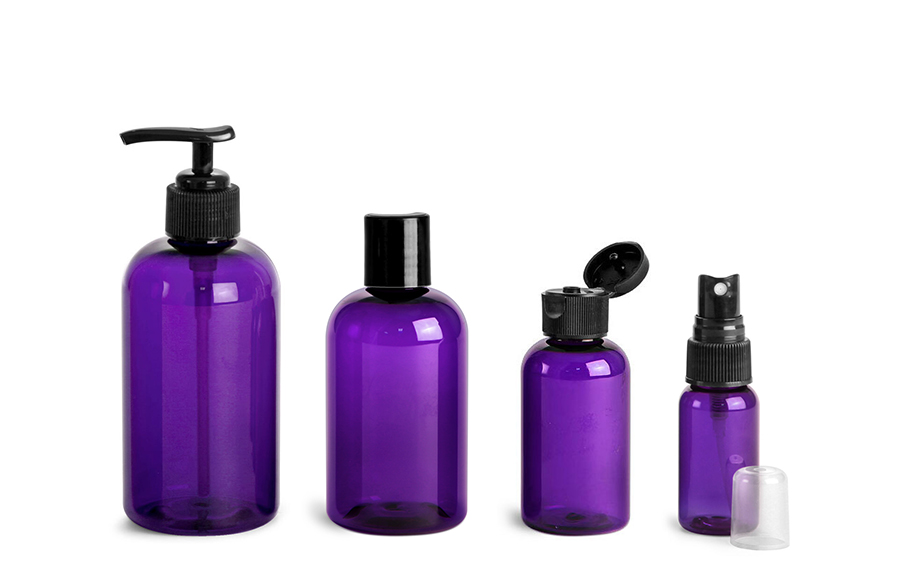 Purple boston round bottles paired with various dispensing caps present options that combine style and durability for packaging shampoo, body mist, tattoo aftercare, and so much more. The purple color of these plastic bottles is eye-catching to stand out on store shelves, and can be customized further with
custom labels
. SKS offers a wide range of
boston round bottles
in various sizes and colors to meet your needs. Test your packaging choices with your products to ensure complete compatibility.
Chat with Us
Sign up for SKS Emails!