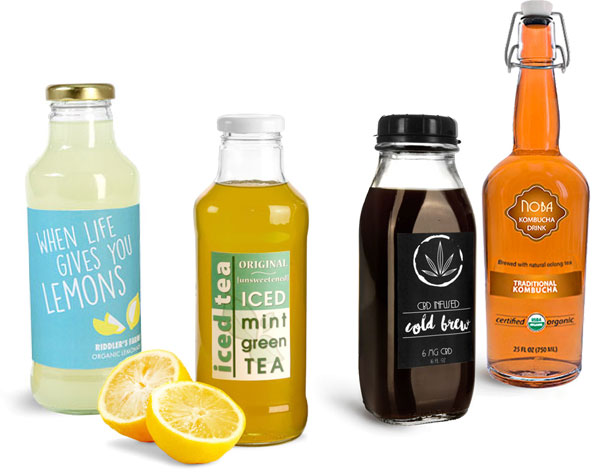 Product Spotlight - Glass Beverage Bottles for Juice and Wellness Drinks
Clear Glass Beverage Bottles for Juice and Wellness Drinks
Clear glass beverage bottles with a variety of metal and plastic caps can be the perfect packaging for your smoothies, juices, teas, and more. Showcase these drinks in clear glass beverage bottles in different serving sizes and shapes for a customized brand.
Juice and Wellness Drinks in Glass Beverage Bottles
SKS offers clear glass beverage bottles with an old fashioned style that can be used elevate your drinks. 16 oz clear glass dairy bottles with
white
or
black
tamper evident caps have a smooth, square shape and a 48 mm wide opening. This opening makes it easy to pour products, such as smoothies or milkshakes, into a glass or drink straight from the bottle. The LDPE tamper evident caps include a specialized design that is only compatible with the glass dairy bottles' un-threaded neck.
Glass beverage bottles with lug finishes are available in 16 oz sizes with compatible
white
or
gold
metal lug caps. These caps include plastisol liners to create both a tamper evident and hermetic seal, which ensures product freshness and security. SKS offers some creative ideas below using these durable glass beverage bottles. Be sure to give them a try!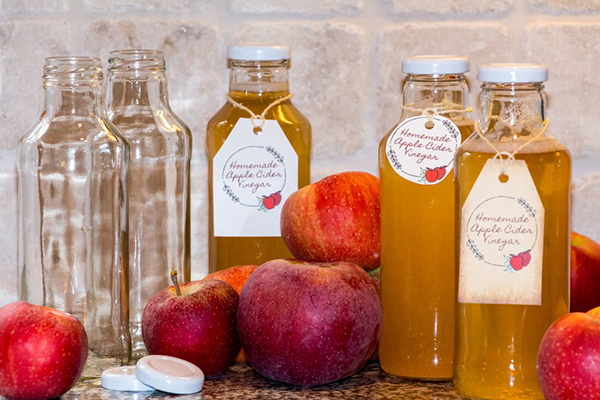 10 oz clear glass beverage bottles with a continuous thread finish are compatible with 38/400
white
and
black
plastic caps. These plastic caps include PE-F217 liners, which are all-purpose and offer low moisture transmission rates, odor resistance, and have adequate taste resistance.
Glass swing top
bottles have rounded shoulders, long slender necks, and swing top assembled caps. Wire construction allows the plugs to snap into place when closed or hang on the side while the swing top bottles are open. The plugs create a seal while transporting and storing various ciders, juices, and sparkling waters. SKS highly suggests testing all of these glass beverage bottles to ensure complete compatibility. For even more packaging ideas take a look at the
beverage bottle
index.
Purchase Glass Beverage Bottles for Juice and Wellness Drinks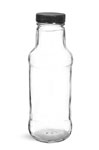 Clear Glass Beverage Bottles w/ Black Ribbed PE Lined Caps
Sign up for SKS Emails!