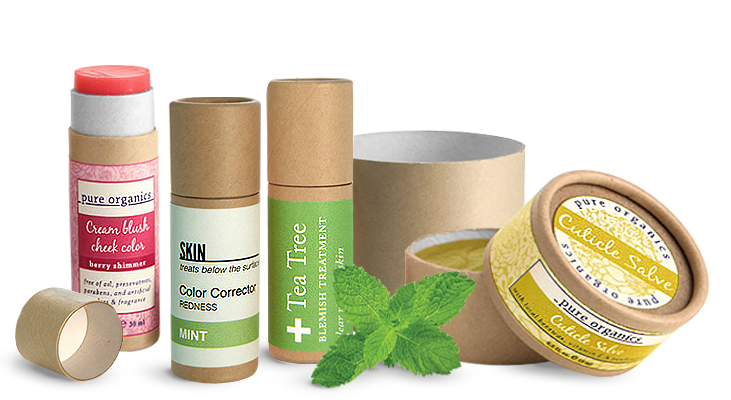 Product Spotlight - Eco Friendly Packaging in Paperboard
Eco Friendly Cosmetic Packaging, Paperboard Tubes & Jars
When choosing eco friendly packaging for your all natural cosmetics line, paperboard could be a sustainable and unique option. Paperboard tubes and jars provide a dynamic appearance, while emphasizing your company's evironmentally conscious values. Paperboard packaging is renewable, biodegradable, recyclable and durable, with a reduced environmental impact when compared to petroleum based plastic materials.
Eco Friendly Paperboard Tubes for Cosmetics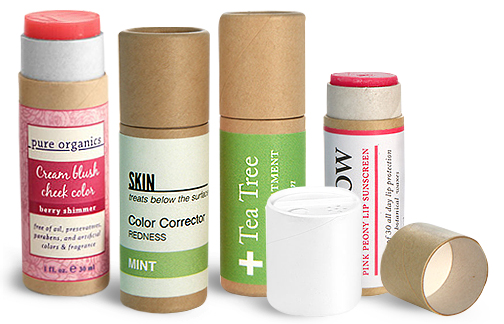 Brown paperboard tubes
are available in a range of convenient sizes as a practical, eco friendly packaging choice for products such as lip stains, solid sunscreen, and concealer.
Highlights:
Oil resistant inner liner
Easy push up dispensing
Range of 6 sizes available
Flush friction caps


Each size of the brown paperboard tubes includes a disk located at its bottom that glides upward, pushing the products up for smooth and effortless dispensing. For filling, ensure that the disks are at the bottom of the tubes to reduce leakage before your product has cooled and solidified.
White paperboard tubes
offer a different dispensing option for powdered cosmetics. While composed of the same eco-friendly paperboard material as the brown tubes, they include a stylish matte white finish. The included sifter caps, composed of FDA approved HDPE plastic, fit securely into place after filling the white paperboard tubes. Choose the single hole opening .44" in diameter for pouring, or 6 small holes each 0.10" in diameter for light application. For storage, the white paperboard tubes include a swivel top that closes the dispensing holes to reduce spillage.
Eco Friendly Paperboard Jars for Cosmetics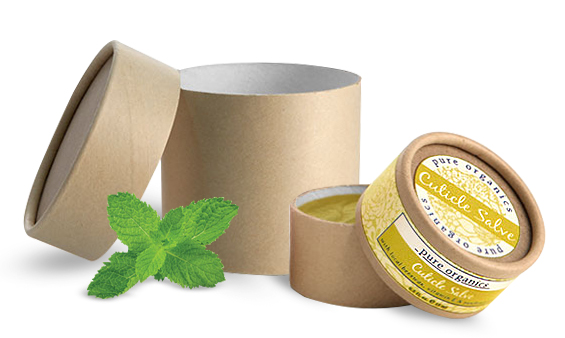 Paperboard jars
provide a stylish and eco friendly packaging option. These sustainable jars allow you to make a conscious effort in preserving the future, with an ability to biodegrade in less than a year. Include brown paperboard jars in your eco friendly cosmetic line to package powdered eyeshadows, foundations, balms and more.
Highlights:
Three convenient sizes
Oil resistant paper liners
Rolled edge friction caps
The brown paperboard jars provide decoration areas on their tops and sides, for all around style. The rolled edge paperboard caps slip down the jars effortlessly, to assist in closing after filling. To ensure compatibility with your unique compounds of all natural cosmetics, be sure to test our paperboard packaging thoroughly.
Purchase Eco Friendly Packaging in Paperboard
Sign up for SKS Emails!