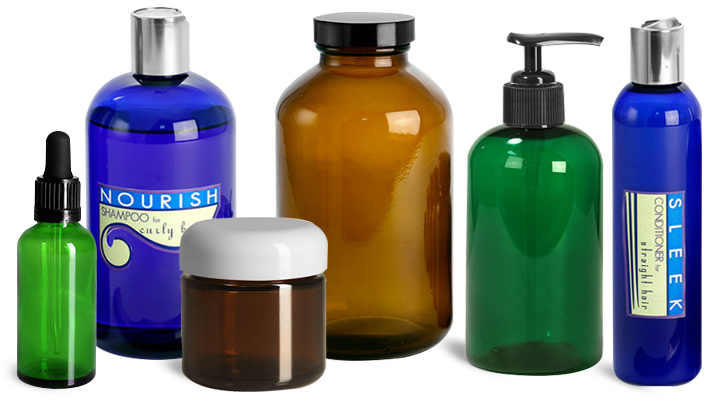 Product Spotlight - UV Resistant Containers for Hair Care Products
Hair Care Packaging with UV Protection
Hair care products, often containing light sensitive ingredients including vitamins, oil blends and more, can benefit from packaging with UV protection. Choose from plastic and glass containers in vibrant amber, blue, and green colors for a dynamic style with effective UV barriers for your line of hair care products.
Amber Plastic & Glass Hair Care Containers w/ UV Protection
Amber glass bottles are offered in styles such as pharm round and boston round with various closures to provide the most convenient application for your customers. The glass bottle options below could be used to package hair serums, leave in conditioners, hair growth formulas and more!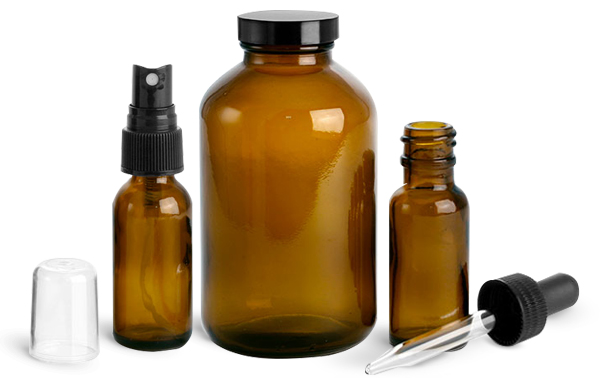 For additional shape options, consider packaging your hair care products in versatile amber plastic bottles. Amber
plastic ovals
with black bulb glass droppers could be used to package and dispense scalp oils and other hair treatments. For hair styling products, try our amber plastic
boston round bottles
with black mini trigger sprayers,
cosmo rounds
with black fine mist sprayers, and
boston round bottles
with treatment pumps. These dispensing choices work well for hair care products in the consistencies of gels, creams, and conditioners.
Amber glass jars could provide an enhanced, high end look for hair care products, while maintaining effective UV barriers to protect light senstive compounds. These glass jars could be a good packaging option for thicker hair care products such as scalp care creams, argan oils and coconut oils.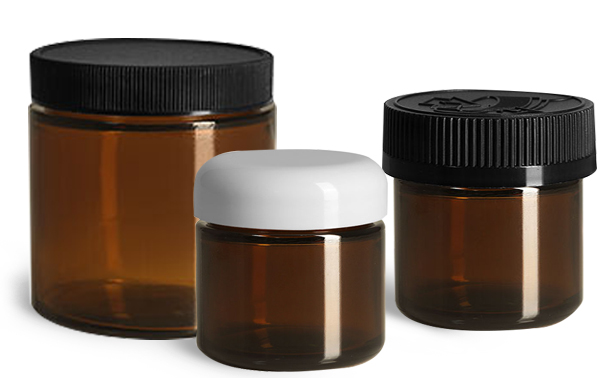 Storing hair care products in amber plastic jars is also an aesthetic choice. Choose amber plastic
straight sided
or
heavy wall
jars to help hair care products such as hair masks, hair treatments, and styling gels stand out on store and salon shelves! Active ingredients in hair care products can react differently to our UV resistant packaging selections. Be sure to test your products thoroughly to ensure complete compatibility.
Blue Plastic & Glass Hair Care Containers w/ UV Protection
Blue glass bottles could provide a rich and elegant packaging appearance for UV sensitive hair care products. Blue glass boston round bottles are available in sizes from 1/2 oz up to 8 oz, many with matching dispensing closures. Choose these glass bottles with
white fine mist sprayers
,
white bulb glass droppers
, or
lotion pumps
to effortlessly dispense hair care products in a range of viscosities.
Vibrant blue plastic bottles are also available in a range of styles with UV protection packaging for a full line of hair care products.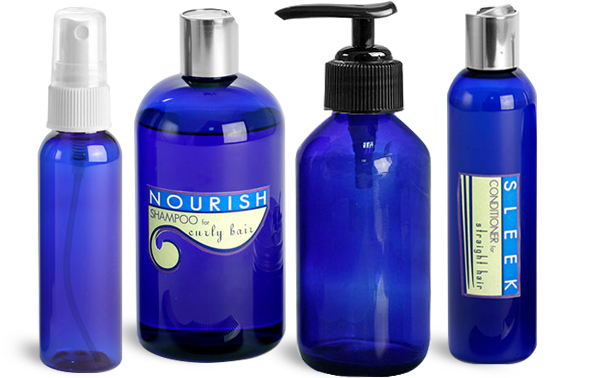 For hair balms, scalp creams, and more, choosing blue plastic jars can be a stylish and versatile choice.
Blue plastic jars
in the straight sided, heavy wall, and square styles provide effective UV barriers and durability during shipment and customer use.
Green Plastic & Glass Hair Care Containers w/ UV Protection
Green glass and plastic containers could offer effective packaging for hair care products designed for beard maintenance. Incoprorating UV protection into your packaging choice can be important for beard care products due to active ingredients that enrich, strengthen, and soften the hair. Beard care products can include beard oils, balms, conditioners, serums and more.
Beard oils including essential oils can be packaged in
green glass euro dropper bottles
with black tamper evident bulb glass droppers. For beard serums and other conditioners, consider
green plastic bottles
in assorted styles with dispensing closures.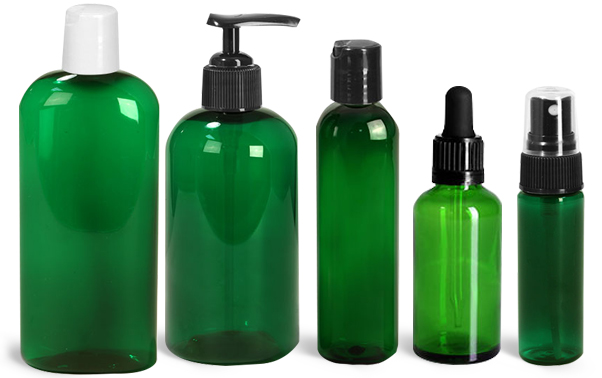 Green plastic jars
are available in 1/2 oz up to 16 oz sizes for packaging beard maintenance products including beard balms, hair straightening creams, and more. Choose green plastic jars with
black plastic caps
or
silver aluminum caps
for use with green plastic and glass bottles for a full dynamic hair care product line offering UV protection for long term storage and use.
Purchase UV Resistant Containers for Hair Care Products
Chat with Us
Sign up for SKS Emails!