Product Spotlight - Airless Pump Bottles
Airless pump bottles are both an aesthetically pleasing and functional choice in cosmetic and skincare packaging, offering a high end, luxurious look, while also properly preserving your product. These cosmetic and skincare bottles provide a simple yet effective dispensing method for many products.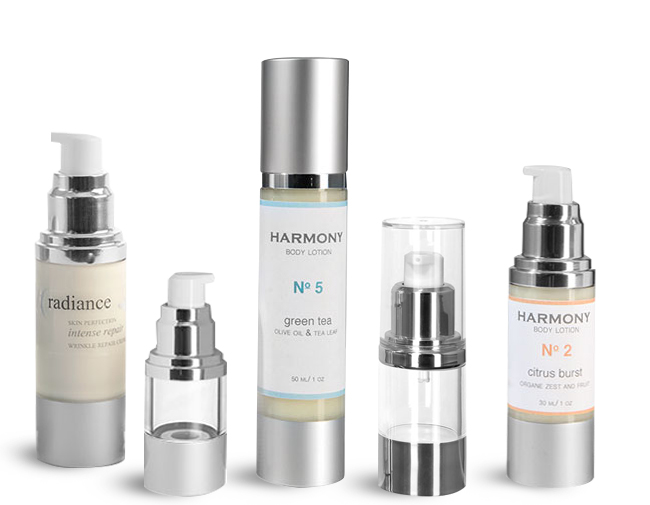 Cosmetic Bottles w/ Airless Pumps
---
Clear AS airless bottles with airless pumps are accented with matte and polished aluminum and are available in three convenient sizes. These stylish airless bottles could showcase cosmetics like foundation, revitalizing serums, and bronzers.
Read More...
Skin Care Bottles w/ Airless Pumps
---
White airless pump bottles are a popular choice for skin care products and have many beneficial features. These sleek plastic bottles protect your products, while also providing a clean, crisp look for rejuvenating creams and serums. SKS offers a range of sizes in airless pump bottles for at home and on the go use!
Read More...
As a major benefit, airless pump bottles prevent outside elements, such as oxygen, from reaching your products. Airless pumps do not include dip tubes, but create vacuums through platforms molded into their bases. While oxygenation may occur with standard lotion pumps, airless pumps are fully sealed, reducing contact with oxygen and other outside contaminants.
Purchase Airless Pump Bottles
Chat with Us