Product Replacement - White Treatment Pumps
Our line of white treatment pumps have been replaced with a new pump that has some differences in appearance. Please see the updated spec information and the images below for more details.

All affected kits are linked in the Related Products section at the bottom of the page.
Original Item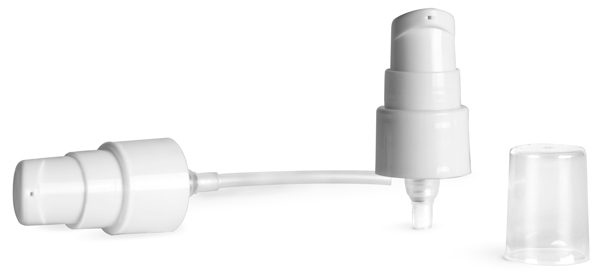 2 3/4" Stock # (Bulk):
2588-02B
2000/cs
2 3/4" Stock # :
2588-02
144/bag
3 1/2" Stock # (Bulk):
2588-04B
1900/cs
3 1/2" Stock # :
2588-04
144/bag
4 1/4" Stock # (Bulk):
2588-07B
1800/cs
4 1/4" Stock # :
2588-07
144/bag
Actuator:
Shiny w/ overcap & no locking mechanism

Cap Dimensions:
26 mm (H) x 24 mm (D)
Dip Tube
Width:
4 mm
Output:
190 MCL or .19cc
New Item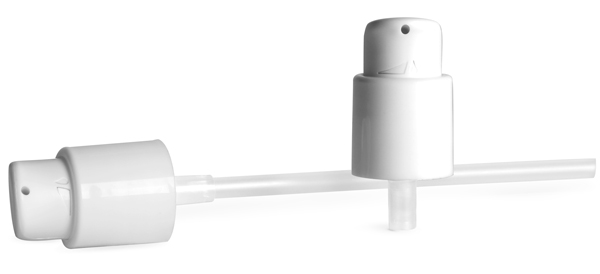 2 3/4" Stock # (Bulk):
2588-39B
1400/cs
2 3/4" Stock # :
2588-39
144/bag
3 1/2" Stock # (Bulk):
2588-40B
1400/cs
3 1/2" Stock # :
2588-40
144/bag
4 1/4" Stock # (Bulk):
2588-41B
1400/cs
4 1/4" Stock # :
2588-41
144/bag
Actuator:
Matte w/ locking mechanism & no overcap

Cap Dimensions:
23 mm (H) x 24 mm (D)
Dip Tube
Width:
5 mm
Output:
250 MCL or .25cc
Related Products You May Like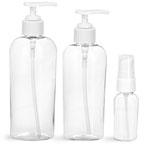 Clear PET Cosmo Ovals with White Pumps