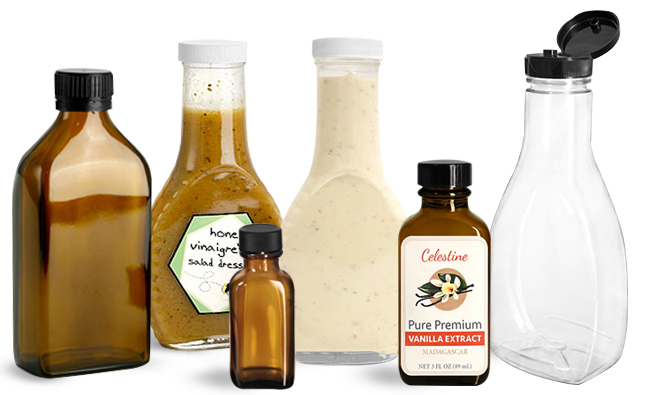 Product Spotlight - Flasks & Oblong Bottles
Clear & Amber Oblong Food Bottles & Flasks
Choose plastic or glass oblong bottles and flasks in clear or amber to showcase and protect your food products on store shelves. These versatile food packaging options include convenient closures for easy dispensing of salad dressings, olive oils, extracts, and more in the kitchen.
Purchase Flasks & Oblong Bottles
Chat with Us
Sign up for SKS Emails!