Label Artwork Guidelines
Bleed, Safe Area, and Trim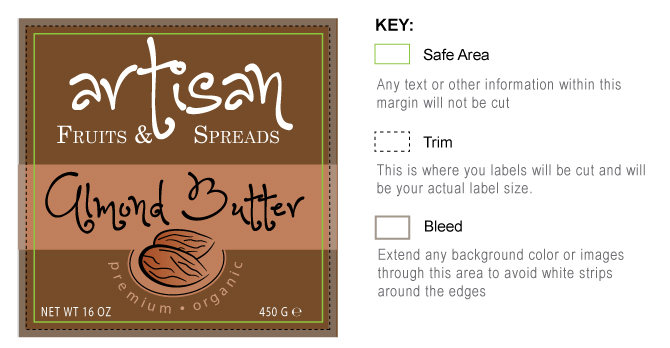 < style="width:95%" class="info left">>
Artwork Checklist
Safe Area:
Does the type and other sensitive information stay inside the safe area guideline?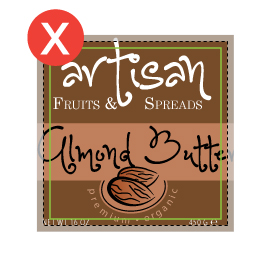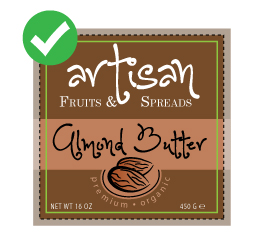 Bleed:
Does the background color or image extend through the entire bleed area to prevent white outlines?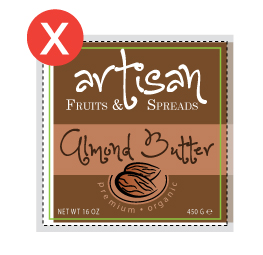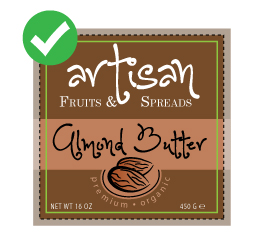 Fit to Label Size:
Does the artwork fit to fill the entire label size?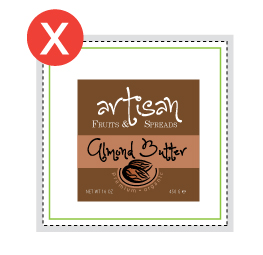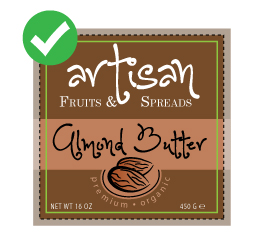 Resolution:
If your design looks blurry or pixelated you'll want to use a higher resolution, 300 DPI.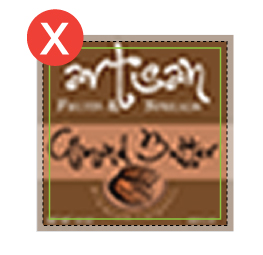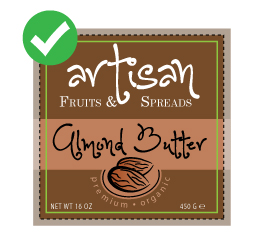 Chat with Us