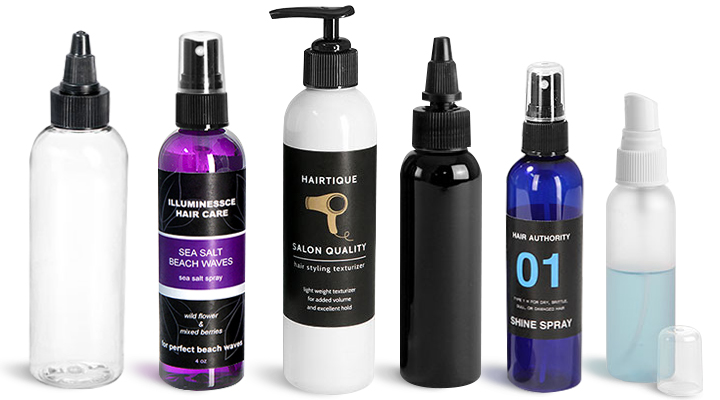 Product Spotlight - PET Cosmo Round Bottles for Hair Care Products
Cosmo Round Bottles for Hair Care Products
Keep your customers looking their best with hair care products including styling gel, hair dyes, scalp treatments and more. Pair our range of vibrantly colored PET cosmo round bottles with dispensing caps such as fine mist sprayers and other dispensing caps paired with for easy application and packaging with elevated style.
Hair Care Products with Cosmo Round Bottles
Fine mist sprayers provide an easy dispensing method when matched with cosmo round bottles for products like hair spray, detangler sprays, and heat protectant sprays for hair of all types. SKS carries an extensive line of fine mist sprayers - learn more about their useful features by reading our
product spotlight
. Cosmo round bottles are a top choice for hair care products due to their tall, slender construction, allowing for single handed use, leaving the other hand free for styling. Varying color options allow for expanding a product line, or distinguishing between different products within your line, while maintaining a cohesive look.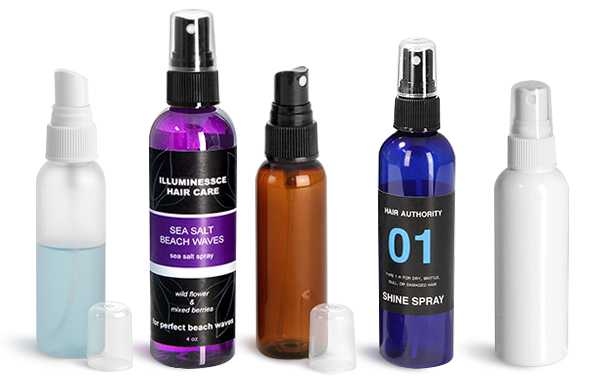 Cosmo Rounds w/ Fine Mist Sprayers include:
For thicker viscosity styling products, try clear cosmo round bottles with mini trigger sprayers in
white
or
black
. The mini trigger sprayers can handle thicker products such as styling gels and hair serum and allow them to be applied directly to the hair. Mini trigger sprayers include a locking feature, allowing for clean and mess free shipping and storage. Read our trigger sprayer
product spotlight
for more information on why these sprayers are a smart choice for hair care products.
In salons and in the home, cosmo round bottles with twist top caps can assist in the controlled dispensing of hair products such as hair dye, scalp treatments, and more. The combination of these plastic bottles with dispensing caps allows application of products to the scalp and hair at different angles with ease. Small orifice openings provide a smooth bead of product while lightly squeezing sides of the cosmo round bottles.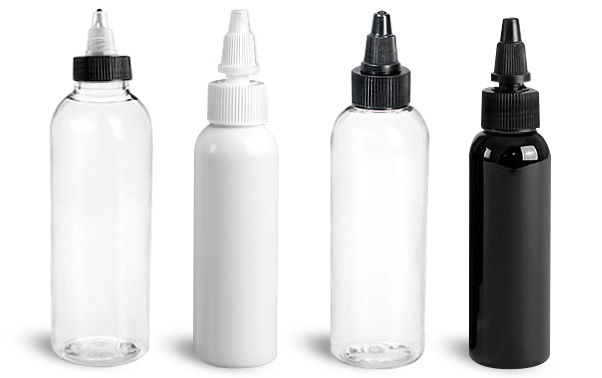 Cosmo Round Bottles w/ Twist Top Caps include:
As the ingredients and viscosities of hair care products can widely vary, SKS highly suggests
testing
the cosmo round bottles and dispensing caps to ensure proper compatibility. Once you've tested and purchased your packaging, don't forget to make your products stand out with
custom labels
!
Purchase PET Cosmo Round Bottles for Hair Care Products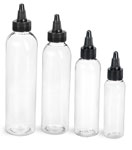 Clear Cosmo Round Bottles w/ Black Twist Top Caps
Chat with Us
Sign up for SKS Emails!