The Packaging Rap

SKS Bottle & Packaging Newsletter
---
DIY Skin Care Packaging
April 2021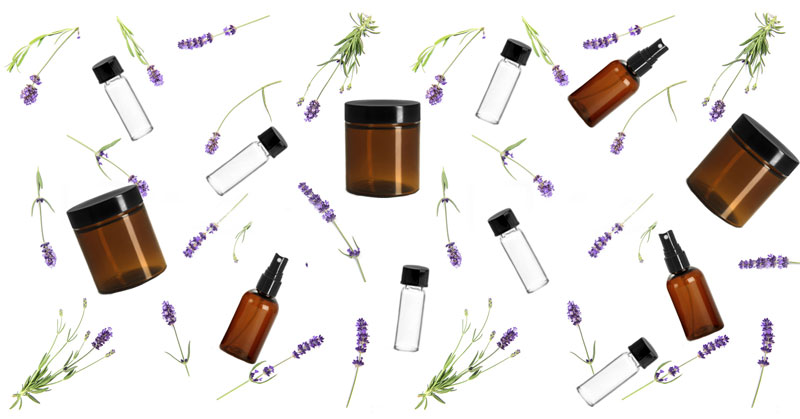 Skin care is one of the leading subsets of the personal care industry and SKS Bottle & Packaging offers a wide range of glass and plastic containers to fulfill your skin care packaging needs. Lotion pumps, foaming pumps, and disc top caps are just a few of the useful dispensing caps we have paired with our large variety of stocked plastic and glass bottles. We also carry a large selection of skin care jars for housing products like balms, salves, creams, and much more. Check out below for a variety of DIY skin care recipes that can be conveniently packaged in SKS containers.
---
This homemade facial toner recipe from the Soap Deli News blog is made with natural ingredients that help to remove excess oil and dead skin cells, while also balancing the skin's PH levels to help prevent dryness and breakouts. Store this DIY skin care recipe in our 2 oz amber PET boston round bottles with smooth black fine mist sprayers.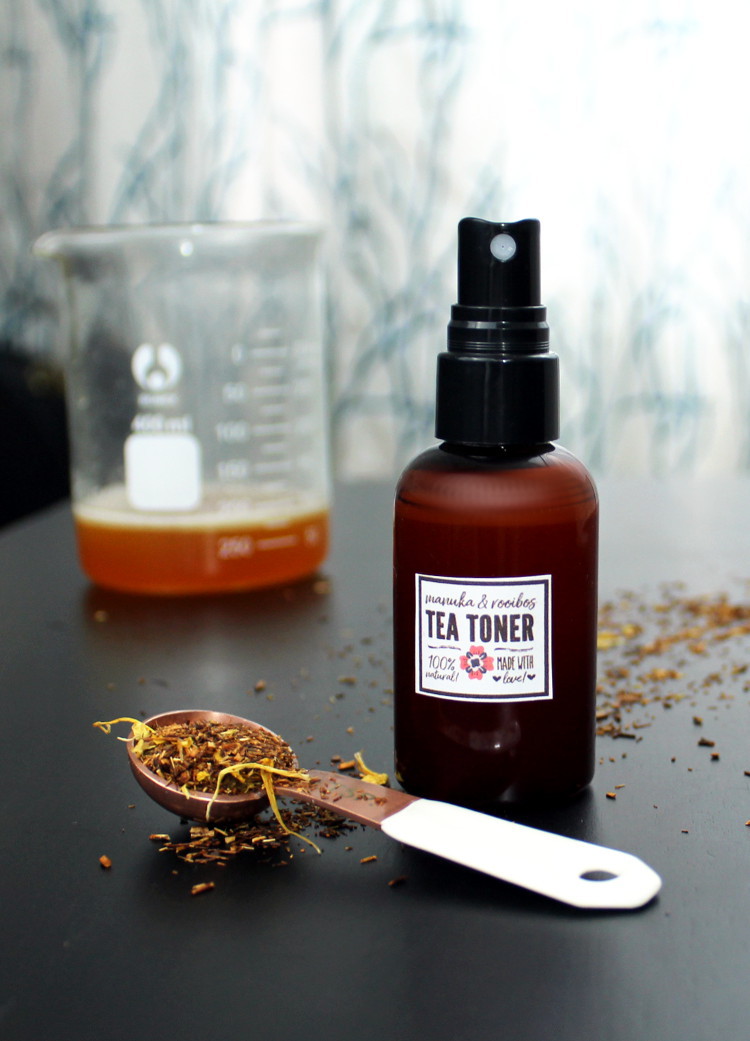 2 oz brewed rooibos tea - revitalizes and invigorates the skin


1 oz witch hazel extract - cleanses skin of excess oil and tightens pores


1 oz unfiltered apple cider vinegar - balances skin's PH


1 oz calendula hydrosol - rehydrates and soothes skin


12 mL polysorbate 80 - skin-safe emulsifying agent


2 mL jojoba oil - moisturizes and nourishes skin


1 mL manuka essential oil - antimicrobial acne-fighting oil


1 mL lavender essential oil - reduces acne and lessens wrinkles


1 mL lemongrass essential oil - natural astringent; controls excess oil


8 drops tea tree essential oil - anti-inflammatory and antimicrobial
These amber PET boston round bottles with smooth black fine mist sprayers are available in both a 2 oz and 8 oz size. The amber color of the PET plastic bottles protects light-sensitive products from potentially degrading effects caused by UV rays. The fine mist sprayers are made of polypropylene and are topped with a protective clear styrene hood. These plastic bottles could be a great packaging option for a variety of products that need to be applied by misting.
---
These DIY facial cleansing grains from Soap Deli News are easy to make and perfect for any natural skin care routine. They can be conveniently packaged and displayed in our 8 dram clear glass vials.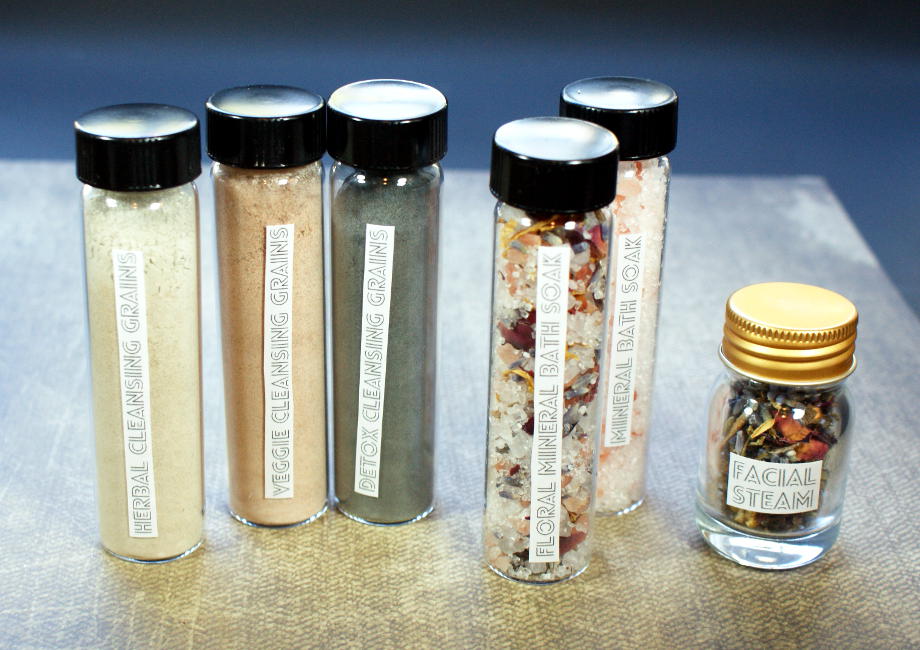 1 tsp lavender flower powder - soothes skin


2 tsp French green clay - natural exfoliant; gently removes dead skin cells


1 tsp chamomile flower powder - anti-inflammatory, anti-fungal, antibacterial, antiseptic for skin


1 tsp marshmallow root powder - relieves skin irritation


1 tsp calendula flower powder - plumps the surface of skin to give tighter, more supple appearance


1 tbsp arrowroot powder - absorbs oils and promotes natural healing as it penetrates skin


2 tsp poppy seeds - natural exfoliant
These clear glass vials with black phenolic lined caps range in size from 1/3 dram up to 8 dram. The PE lined plastic caps provide an airtight, wedge-type seal that not only seals across the top of the container, but also seals along the inside diameter. This PE liner, paired with phenolic plastic caps, is commonly used for liquid products and should be tested first to make sure leaking does not occur. Try using these glass vials for products like bath salts, essential oils, perfume, and more.
---
This foaming ginger & turmeric face polish recipe from Soap Deli News contains essential oils, prized for their antioxidant properties, and makes a gentle exfoliating facial cleanser. Conveniently package this face polish in our 2 oz amber glass straight sided jars with black phenolic lined caps.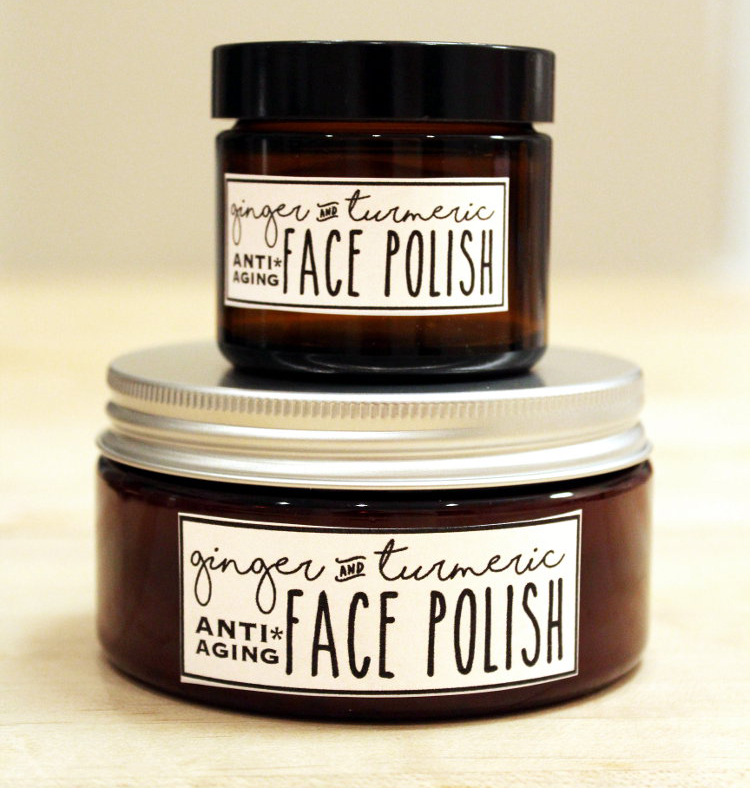 2 oz foaming bath whip - foaming bath base; leaves skin feeling clean, soft and moisturized


.1 oz hemp seed oil - balances out oily skin, hydrating and regulating oil production


.1 oz rosehip seed oil - promotes cell regeneration while improving flexibility and permeability


.05 oz sea buckthorn oil - promotes skin hydration, elasticity, and cell regeneration


.1 oz kaolin (white cosmetic) clay - soaks up acne-causing impurities


9 oz white sugar - natural exfoliant


14 drops turmeric essential oil - provides glow and luster to the skin
16 drops fresh ginger essential oil - protects skin from signs of aging
The amber glass straight sided jars are available in a 2 oz, 4 oz, and 8 oz size. These jars are constructed from "320" chemically resistant amber borosilicate glass. Amber glass provides UV protection to help maintain the integrity of products containing light-sensitive ingredients. The phenolic caps paired with these amber jars contain PV liners, which offer excellent chemical resistance to solvents, alcohol, oil, and water-based products. Glass jars are impermeable and offer a good choice for packaging a number of other bath and body care products, including body butter and sugar scrub.
---
Packaging Tip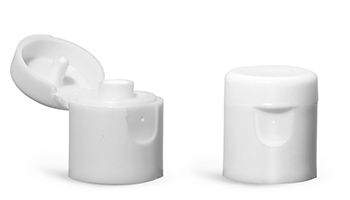 Snap Top Caps
Try using snap top caps to dispense products in smaller doses. A snap top cap is held in place through the use of beads or undercuts, rather than traditional threading. Snap caps are a great addition to any product line as they have a hinged cover that snaps closed securely over an orifice to reduce the possibility of leakage. To dispense product, flip the hinged cap up and gently squeeze the plastic container. The plastic cap is then re-sealed by simply pressing the hinged top back onto the beaded finish until it snaps in place. These snap top caps can also be paired with a pressure sensitive liner to preserve product freshness. Choose snap top caps for products like liquid cosmetics, honey, shampoo, and more!
---
Product of the Month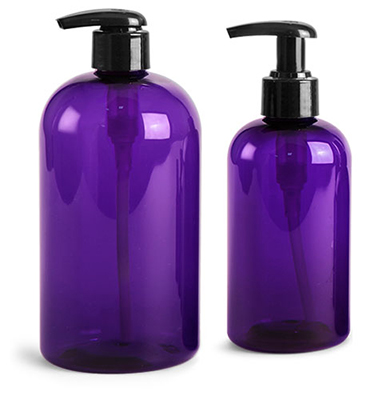 Purple PET Boston Round Bottles w/ Black 2cc Lotion Pumps
Select purple plastic boston round bottles with black lotion pumps for an eye-catching and durable packaging choice. These purple bottles are available in both 8 oz and 16 oz sizes. The featured lotion pumps dispense 2 cc of liquid product per stroke through a metal-free, fluid pathway. A locking mechanism in the neck of these black polypropylene lotion pumps enables product to be transported and stored without leaking. Package any number of high-viscosity products, such as liquid soap, shampoo, hand cream, and more in these colored PET bottles!