The Packaging Rap

SKS Bottle & Packaging Newsletter
---
Aromatherapy Containers
September 2020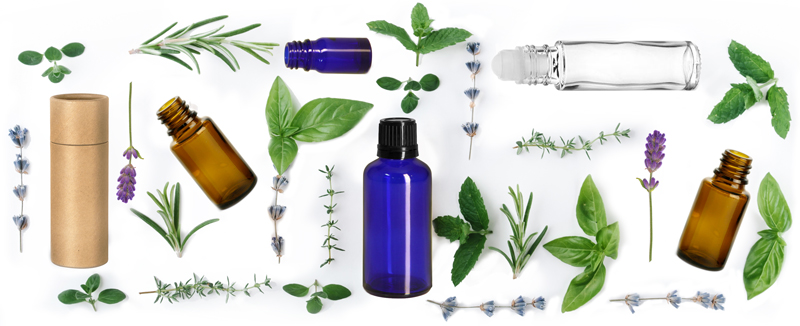 SKS offers a large assortment of plastic and glass aromatherapy supplies, ideal for packaging essential oils, perfumes, and many other aromatherapy products. Our selection of glass aromatherapy bottles includes glass roll on bottles, euro dropper bottles, glass vials, and glass diffuser bottles. SKS also carries plastic aromatherapy containers, like bath salt tubes, plastic fragrance bottles, and more.
---
Aromatherapy roll on bottles are used to easily glide essential oil blends across the skin. Soap Deli News has the perfect Rest & Relaxation recipe for a good night's sleep that can be stored in our glass roll on bottles.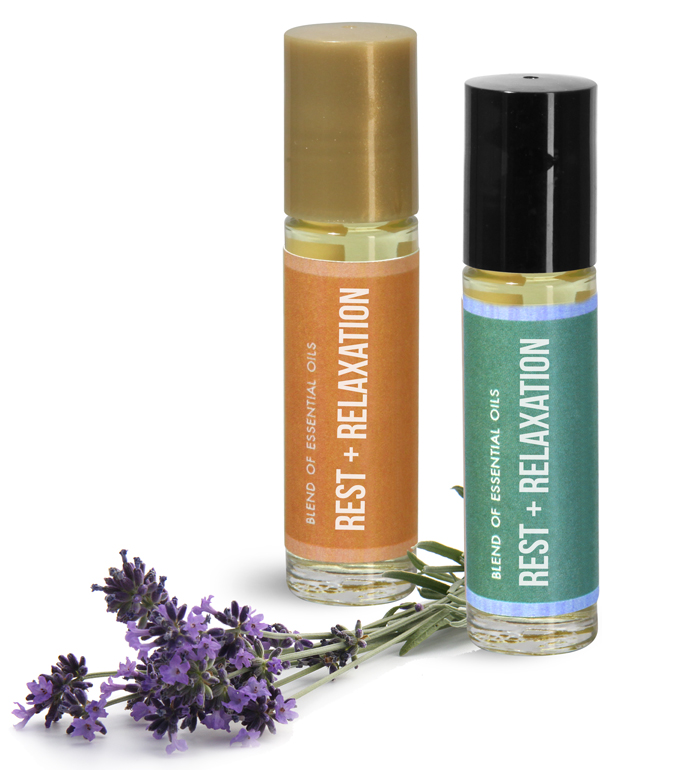 6 drops lavender essential oil: calms anxiety and improves sleep.
4 drops mandarin essential oil: soothes the nervous system.
6 drops bergamot essential oil: helps calm high tension or stress.
2 drop ylang ylang essential oil: calms and uplifts mood.
20 ml clear jojoba oil: non greasy, deeply hydrating carrier oil.
To use, apply to the crown of your head, on your temples, between your eyebrows, or behind your earlobes. These glass roller bottles are paired with natural PE housing with stainless steel roller balls. Once the glass roll on bottles are filled, place the PE housing into the neck, then snap the roller ball into place for a secure fit and steady application. SKS also offers .35 oz glass roll on bottles, which come in several different color options including clear, frosted, blue frosted, green frosted, purple, bronze, and amber.
---
Glass euro dropper bottles are a great way to package a variety of DIY beard oils from Clear and Well. Ditch questionable ingredients and tame whiskers with this all natural recipe.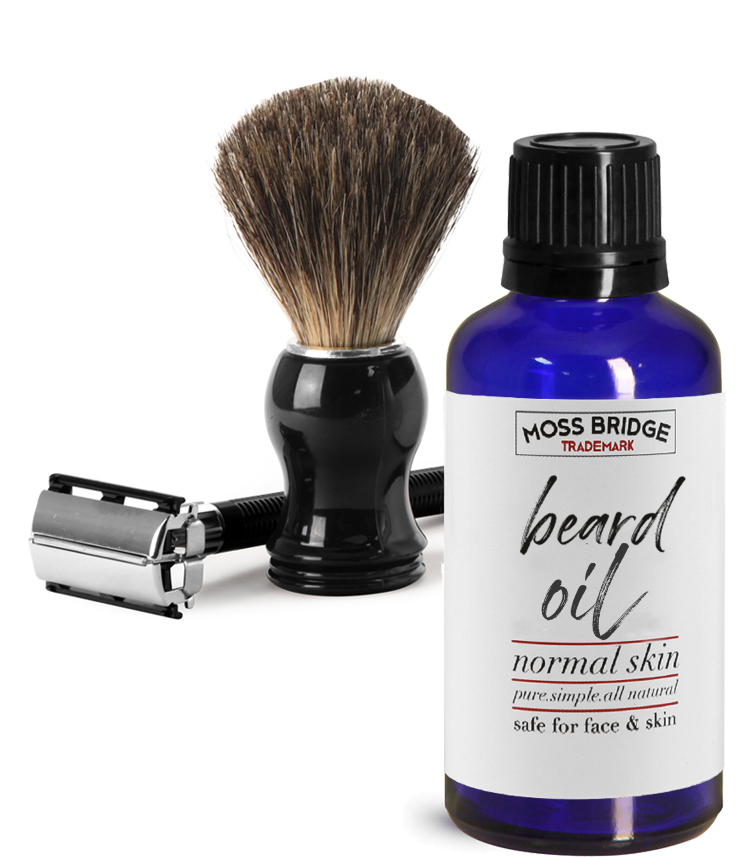 ½ oz argan oil: helps increase hair's elasticity and consistently restores shine to dull, lifeless hair.
¼ oz jojoba oil: non greasy, deeply hydrating, and offers long lasting moisture.
¼ oz vegetable glycerin: naturally preserves moisture to help fight dry hair.

7 drops vetiver essential oil: calms and grounds emotions and boosts the immune system.
5 drops cedarwood essential oil: brings emotional balance, while also promoting wellness and vitality.
7 drops lavender essential oil: soothes and relaxes, while also moisturizing.
11 drops pink pepper essential oil: increases alertness and supports healthy immune function.
Glass euro droppers have an 18 mm neck finish and are available in several sizes ranging from 5 ml to 100 ml. Choose from blue, green, and amber euro dropper bottle options. Tinted glass euro droppers help preserve products by shielding them from UV light exposure. The euro dropper glass bottles can be paired with both white and black polypropylene tamper evident caps that include LDPE plastic orifice reducers. The orifice reducers have a 1 mm opening and feature a stem that extends down the neck of the euro dropper bottles to assist in controlled, drop-by-drop dispensing.
---
Essential oil carrier sticks make it easy to apply essential oils on-the-go without making a mess. This carrier oil stick recipe by Everything Pretty can be conveniently stored in our 1 oz brown paperboard push up tubes.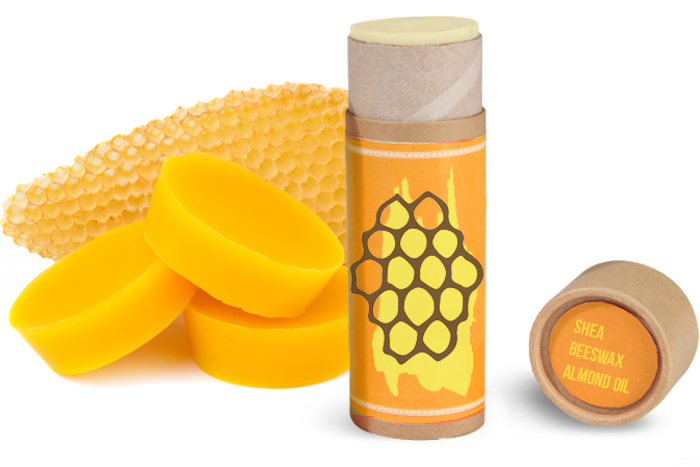 1 oz shea butter: highly moisturizing; softens and soothes skin.
1 oz beeswax: locks in moisture and soothes skin with little chance of irritating or clogging pores.
1 oz sweet almond oil: carrier oil that is lightweight, absorbs easily, and is a great moisturizer for dry skin.
To use, just swipe the carrier oil stick across your skin and add your desired essential oil. Flush fit push up tubes are made from 100% paperboard packaging, which is renewable, biodegradable, recyclable, and a great eco-friendly alternative to petroleum-based plastic. The paperboard tubes feature a fitted cap and a free-moving paperboard disk in the bottom, as well as an oil resistant barrier, making them great for products, such as lip balms and lotion bars.
---
Packaging Tip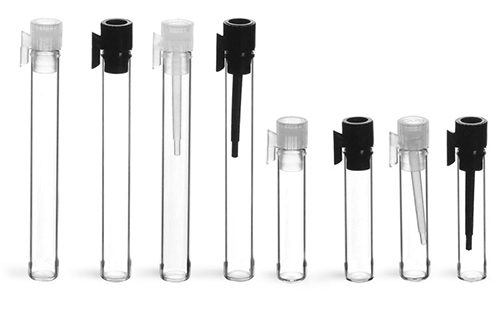 Clear Glass Perfume Sampler Vials
Sampler vials are a great promotional tool to include in shipments or with in-store purchases to boost awareness of new or existing products. Use clear glass perfume sampler vials to introduce different aromatherapy blends, perfumes, colognes, or essential oils to potential and existing customers. These glass perfume vials are available in two convenient sample sizes; 41 mm x 8 mm or 65 mm x 8 mm. The glass sample vials have two cap options, one of which is a PE stopper and the other being a PE stopper with applicator. Both cap options are available in natural or black.
---
Product of the Month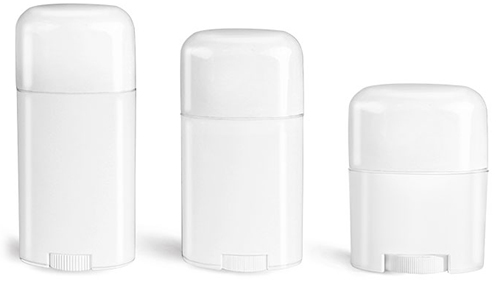 Polypropylene Plastic Deodorant Tubes
SKS offers polypropylene deodorant tubes in a variety of colors and sizes, which could be used to package antiperspirants, solid lotions, sunscreen, and much more. Plastic deodorant tubes include many features that make filling and application easy for customers. Polypropylene is a durable plastic with a maximum fill temperature of 275° F, allowing the deodorant containers to be hot filled without compromising their shape and integrity. Polypropylene also provides barriers against oil and grease, which is useful when dealing with scented and essential oil-infused products. Polypropylene deodorant tubes are available in sizes ranging from .75 oz to 2.65 oz and come in black, silver, white, and natural.