The Packaging Rap

SKS Bottle & Packaging Newsletter
---
Hair Product Packaging
June 2020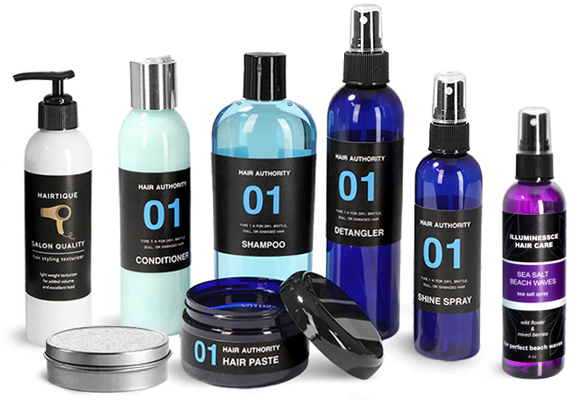 SKS carries a large selection of metal tins and plastic bottles that are great for storing various of hair care products, including leave-in conditioner, detangler, solid shampoo bars, and much more.
---
Hydrate, add shine, and smooth dry or damaged hair with this coffee infused leave-in conditioner spray by Soap Deli News, packaged in our 2 oz amber PET plastic boston round bottles with smooth black fine mist sprayers. Using super hydrating ingredients, this formula can be massaged into damp hair after showering or dry hair ends before styling, or even misted over styled hair to add shine.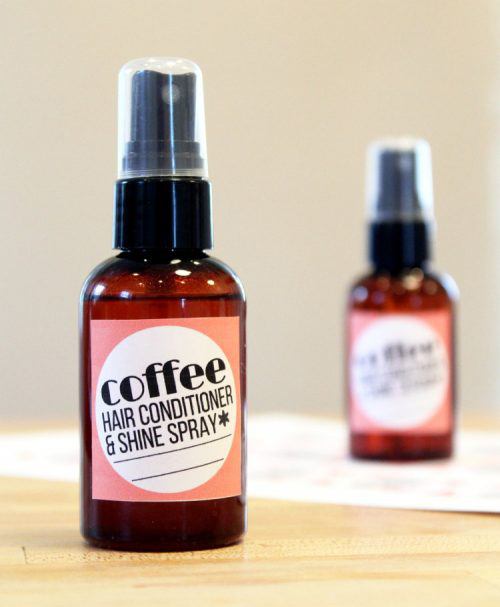 .75 oz Camellia seed oil: improves dry, flaky skin and reduces the appearance of aging.
.25 oz Babassu oil: hydrates and restores hair elasticity and health.
.35 oz Jojoba oil: a stable carrier oil that cleanses the scalp.
.15 oz Castor oil: provides a soothing, protective layer for the skin.
.5 oz Cyclomethicone: makes the product silky and improves oil absorption.
24 drops Coffee essential oil: increases circulation and stimulates hair growth.
Amber plastic provides a UV barrier for light sensitive ingredients and the PET bottles offer strong barriers against oxygen, grease, and oil. Each polypropylene fine mist sprayer comes with a clear styrene plastic hood for convenient storage or transportation.

SKS carries a wide variety of plastic bottles in an assortment of colors and materials that are great for packaging hair products. Browse our selection of opaque white plastic bottles, semi-transparent blue plastic bottles, lotion pumps, disc top caps, and more.
---
Detoxify your hair care routine with this homemade detangler from Oh Lardy stored in our green plastic boston round bottles with ribbed black fine mist sprayers. This great smelling recipe can be made in minutes and used morning, noon, and night to help brush out tangles.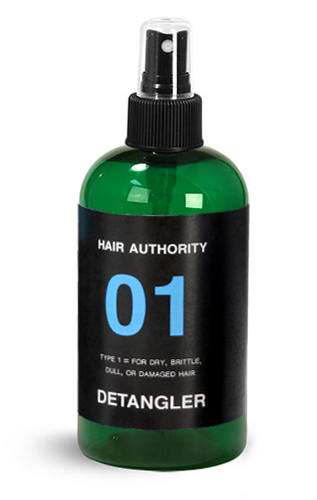 1 oz Aloe vera gel: makes hair smooth so it's easier to brush out.
¼ tsp Apple cider vinegar: naturally removes buildup, while strengthening hair and improving shine.
2 drops Rosemary essential oil: conditions hair and stimulates growth.
2 drops Orange essential oil: antimicrobial and adds scent.
2 drops Lavender essential oil: promotes hair growth and adds scent.
2 oz Filtered water: dilutes the apple cider vinegar and essential oils.

These green PET bottles are impact resistant and lightweight, making them easy to store and transport. The ribbed plastic caps on the fine mist sprayers offer an easier grip when refilling the hair care bottles.

Also consider the variety of squeeze bottles and plastic jars SKS carries for packaging thicker viscosity formulas and other hair care products.
---
Go green by learning to make solid shampoo bars! This long-lasting alternative shampoo recipe from Soap Deli News yields about six soap bars and can be easily stored in metal tins for double sustainability.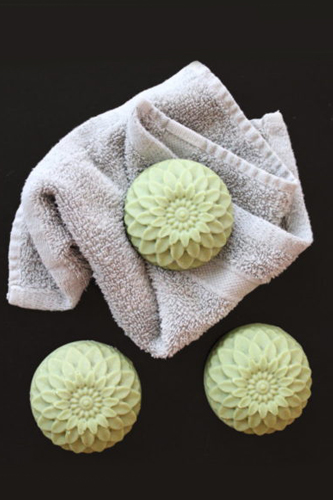 14 oz Coconut oil: softens hair, stimulates growth, and promotes scalp health.
4.2 fl/oz Half and half: moisturizes and conditions hair.
1.8 oz Sodium hydroxide/lye: used for saponification.
1 Egg: conditions, moisturizes, and promotes shiny hair.
10.5 oz Fine sea salt: adds volume and texture to hair.
1 tbsp Kelp powder: treats dandruff, while also nourishing the scalp and hair.
.5 oz Ginger essential oil: can boost growth and reduce hair loss.
1 tsp Green mica powder (optional): adds color.


Metal tins come in a wide range of sizes, are 100% recyclable, and are corrosion resistant. Choose between tin containers with slipcovers or or tins with screw on lids for easy traveling. SKS also carries gold metal tins and round or square tins with window covers.
---
Packaging Tip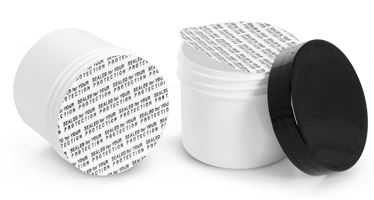 Pressure Sensitive Liners
Pressure sensitive liners are made of white polystyrene foam and are used to prevent product leakage or contamination and to preserve freshness. PS113 and PS22 liners feature an adhesive on one side that is used to attach the seal to the container opening. Pressure sensitive liners can be used with both glass and plastic packaging and adhere after the cap is screwed on and left for 24 hours or more. These cap liners do not work well with liquids and are most commonly used for herbs, spices, and other dry food products.
---
Product of the Month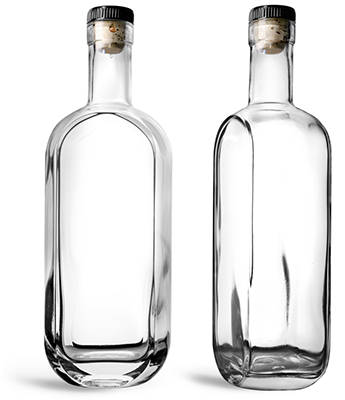 London Bar Top Bottles
Uniquely shaped clear glass London bar top bottles are available in a 750 ml size and can be paired with either stained wood or black plastic ribbed bar top corks for packaging liquor, syrup, cooking oils, and more. These glass liquor bottles feature a sturdy base and large, flat label paneling areas on the front and back for custom branding, as well as a long neck for easy pouring and use with tamper evident stickers or PVC shrink capsules.