Organize Your Home
Let Our Containers Organize Your Life!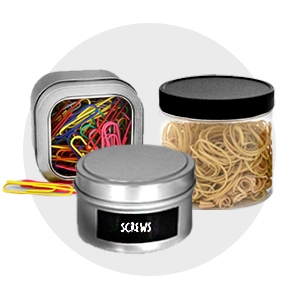 Are you looking for ways to get organized in your shop or garage, kitchen, hobby room or office? Consider using our plastic, glass and metal containers to hold your trinkets, screws, bulk food, and more. Our convenient case pack allows you to purchase several containers of the same size for neatly storing your products. To help keep your products organized simply label your container with the contents making it easy to find!

*As always you should test your product with the packaging to ensure product compatibility. We do not imply these products are fit for any particular use.
Chat with Us
Sign up for SKS Emails!