Help
Lip Balm Tubes, White Lip Balm Tubes w/ Caps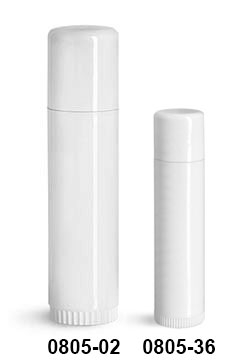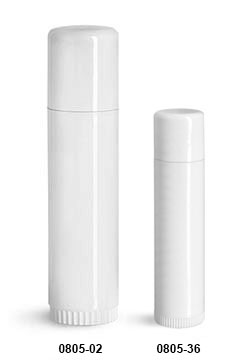 White polypropylene lip balm containers and caps are available in two sizes to fit your needs. The lip balm containers include a turning wheel mechanism on the base allowing for a clean and straightforward dispensing while on the go. The large lip balm containers could be used for solid sunscreen for a smooth application on the face, while the standard lip balm containers could package a range of healing lip balms. Note: The NEW 0.15 oz caps and lip balm containers are only compatible with each other, and the tubes are only compatible with NEW tray 0808-02B
Product Spotlight - Plastic Lip Balm Tubes
White Lip Balm Tubes Only (Bulk)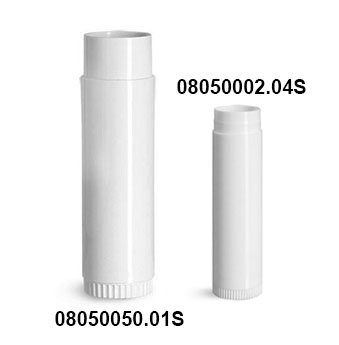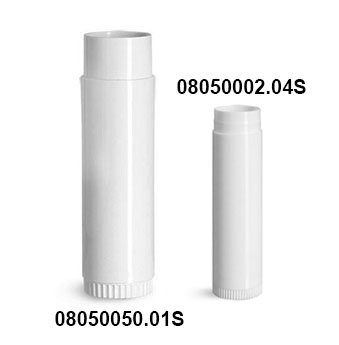 These white polypropylene plastic lip balm tubes can also be purchased in bulk quantities for a greater discount. Compatible cap options and shrink bands can also be added when you click the Add-Ons button below.
White polypropylene lip balm containers and caps are available in two sizes to fit your needs. The lip balm containers include a turning wheel mechanism on the base allowing for a clean and straightforward dispensing while on the go. The large lip balm containers could be used for solid sunscreen for a smooth application on the face, while the standard lip balm containers could package a range of healing lip balms. Note: The NEW 0.15 oz caps and lip balm containers are only compatible with each other, and the tubes are only compatible with NEW tray 0808-02B
Other Options
Frequently Purchased With...
Creative Ideas
---
Chat with Us
Sign up for SKS Emails!