Plastic Bags for Sample Size Containers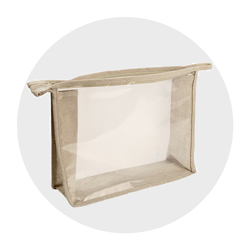 Clear vinyl or PEVA plastic bags with zippers offer a stylish and durable way to package gift sets, travel size containers, and more. Choose from white or black trimmed clear vinyl bags or hemp trimmed PEVA plastic bags for an eco-friendly option. These plastic bags can store many plastic sample size jars and bottles, glass vials, metal containers, or paperboard containers to showcase products in various industries. SKS also carries convenient premade travel size container sets that include clear vinyl bags and sample size containers sold together.
Read More...
Sign up for SKS Emails!