Candle Containers, Jars and Tins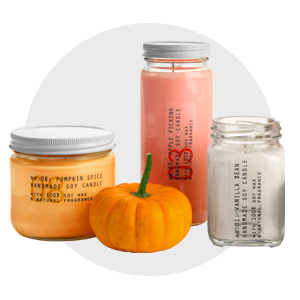 Welcome to the Candle Supply index. Our extensive line of glass jars, and tins has been especially popular to the candle hobbyist and professional candle crafter as well. Browse our selection below!
A Note About Our Candle Jars and Tins All our glass candle jars are packaged in cardboard boxes and secured by cardboard dividers to prevent damage. SKS glass candle jars and candle tins are sold in small kits if you are looking for just a modest quantity and they are offered in wholesale bulk cases for your biggest discount. Quantity discounts are available off your total order so combine glass bottles, glass jars, tins and more to create a unique product line of candles.
Chat with Us
Sign up for SKS Emails!